The Carmel Bach Festival was built on a foundation of community engagement. That spirit has run through the fiber of the Festival since its founding in 1935. We believe that all people should have the right to express themselves through art and have accessibility to the transcendent beauty of music. We are inspired to build an even more inclusive and welcoming environment where people see themselves reflected in the art we present.
As a music organization that is a pillar of the community, we are working to become a catalyst for positive social change, social justice, and create lifelong learning opportunities. The arts strengthen the fabric and vibrancy of all communities, and we are proud to be part of that dynamic.
Education Programs
Young Artists' Showcase
The Carmel Bach Festival Young Artists Showcase recognizes outstanding young musicians from the Central Coast Section of the California Music Education Association. Selected students are invited to perform on a special Young Artists Showcase concert during the Carmel Bach Festival at the Sunset Center in Carmel-by-the-Sea. Young Artists also receive a recording and photos of the live performance. The application deadline is in late April.
The Baroque & Classical Academy
The Baroque & Classical Academy provides four young string players learning opportunities and training from internationally acclaimed Bach Festival musicians at the Carmel Bach Festival. The quartet also enriches the traditional Carmel Bach Festival community by offering free public masterclasses and performing a Showcase Concert featuring a program curated by the BCA musicians with guidance from Festival mentors. The BCA is directed by Edwin Huizinga, Festival Artistic Leadership Team and violinist.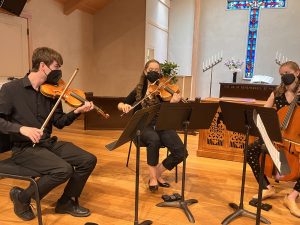 Virginia Best Adams Masterclass
Each year the Festival selects four singers from hundreds of international applications. These emerging artists join the Festival and study with Festival principal artists. The busy schedule includes six working sessions which are open free to the general public, dozens of private coachings, and a special Showcase Concert. Conductor and harpsichordist Michael Beattie is Masterclass Director.
​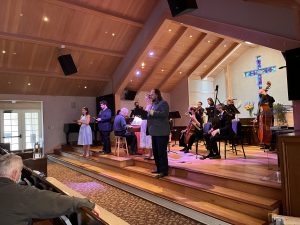 Pre-Concert Talks
Pre-Concert Talks enhance your enjoyment of the concert by giving you a deeper understanding of the works on the program in only a few minutes. The music experts utilize their unique training and experiences to take you inside-the-music before the concert begin. Pre-Concert Talks take place outside on the Upper Terrace, beginning one hour and 15 minutes before the concert time (generally 6:15).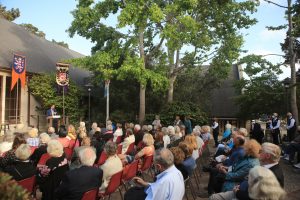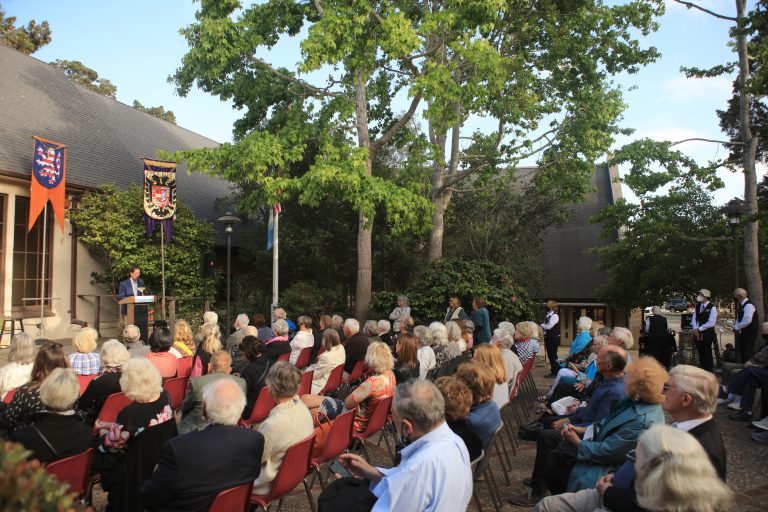 Family Concerts
The Epic Adventures of Leonard & Rasmus has delighted audiences of all ages since 2014. The characters, stories, and scripts are created by Suzanne Mudge. She also curates the music for each concert, which features members of the Festival Orchestra. Our intrepid duo takes the audience on an action-packed whirlwind of musical experiences that are delightfully interactive and fun. Audiences experience a live concert presenting a wide variety of music – classical, jazz, world, and folk music – all set within an engaging, interactive, and educational storyline. Leonard and Rasmus have traveled the world, taken an ocean adventure, solved a mystery, gone to the moon, explored birds and oak woodlands, and learned how working together for the greater good can bring about significant positive change.
"A fantastic concert, so creative! There is an element of sophistication that makes this concert entertaining for everyone. The imagery was outstanding, the music so varied and excellent - the whole event was really fun"

"This is our 3rd year attending the family concert. Every year it gets better. Thank you for this concert geared to our children, perfect length and informal, relaxed and educational."
Deepening Current Partnerships

The Carmel Bach Festival seeks to illuminate and share the relevancy of music and the arts for everyone. The arts give us beauty, joy, and a means of expressing ourselves.
Seaside
Our partnership with the city of Seaside dates back to 1986. We have performed over 37 free community concerts in the summer and fall at the Oldemeyer Center and St. Francis Xavier Church. Listeners have enjoyed hearing the Tower Brass, woodwind and string ensembles, and chorale members present a wide variety of music, including classical, jazz, and Broadway. Our current venue, St. Francis Xavier Church, is an acoustical dream for performers and listeners alike. In addition, our education and outreach programs have served Seaside schools since 2014, including residencies, assemblies, and clinics.
Senior Centers and Assisted Living
An important component of our community engagement is to connect with senior citizens at many assisted living sites and senior centers. Music keeps older adults active and engaged and we make presentations several times a year through lectures, season previews, guest artists, and concerts with sing-along formats. As part of our Music and Ideas series, we presented a Dance for PD specialist at Canterbury Woods and Carmel Valley Manor in 2016, inviting local community groups to attend and participate in the event.