About the Baroque & Classical Academy
The Baroque & Classical Academy provides training from internationally acclaimed Bach Festival musicians and learning opportunities at the Carmel Bach Festival. BCA musicians have a full rehearsal schedule, including guided sessions with mentors, in preparation for the Baroque & Classical Academy Quartet Showcase Concert. Throughout July, BCA musicians learn how to curate programs, create socially conscious programs, develop audiences, build donor relationships, and more. Musicians attend educational workshops with Festival musician mentors, film composers, board members, and others to learn skills to help them succeed as professional classical musicians.
The quartet also enriches the traditional Carmel Bach Festival community by offering free public masterclasses and performing a Showcase Concert featuring a program curated by the BCA musicians with guidance from Festival mentors.
About the Academy Director, Edwin Huizinga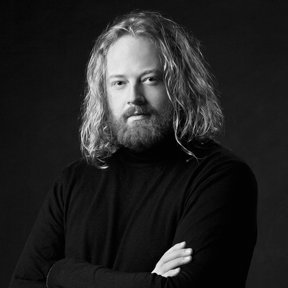 The Academy is directed by violinist Edwin Huizinga, who is a member of the Festival Artistic Leadership Team. Huizinga began studying Baroque violin with Marylin McDonald at Oberlin Conservatory, and then went on to become San Francisco Conservatory's Baroque Performance assistant, while earning a master's degree under Corey Jameson. Edwin has toured extensively with the Tafelmusik Baroque Orchestra, the Wallfisch Band, led by Elizabeth Wallfisch, Apollo's Fire, and Brandywine Baroque. He was also part of legendary harpsichordist Gustav Leonhardt's last public performance tours before he retired. Huizinga has also been invited as a guest artist to the Amsterdam Conservatory, under the tutelage of Lucy Van Dael, and worked with Vera Beths, Anner Bylsma, Stanley Ritchie, and Elizabeth Blumenstock in masterclasses, workshops, and concert performances. Edwin is a founding member of international touring ensembles ACRONYM and Fire & Grace, the Artistic Director of the Sweetwater Music Festival, and artistic team member of the Big Sur Fiddle Camp.
     "Fifteen years ago while I was at the Oberlin Conservatory, I was approached by Elizabeth Wallfisch to be part of the Carmel Bach Festival, and that ended up being an incredibly influential invitation. Now, as we launch a new program, the Baroque & Classical Academy, my Carmel Bach Festival colleagues and I hope to encourage the next generation. We have an unbelievable offering in Carmel with the Festival — world class artists and incredible music in one of the most gorgeous places in the world. Now we are going to be able to teach, inform, guide, and inspire four musicians every summer through this new Academy. I hope you will consider this opportunity, and I really look forward to working with some of you soon!"

     --  Edwin Huizinga
Information for Applicants
The Carmel Bach Festival is delighted to invite musicians to apply for its annual Baroque & Classical Academy. This program is for advanced string players. The Festival is also interested in pre-formed groups and encourages musicians to apply as a string quartet.
Four outstanding string musicians (2 violins, viola, cello) will—
participate in a series of public masterclasses in style and interpretation.
receive private lessons, chamber music coaching, and mentoring from Festival musicians.
be featured in a Showcase Concert
study and work for a month with internationally acclaimed Bach Festival musicians in one of the most scenic areas in the world.
receive a stipend, round-trip airfare (within North America), and housing.
Eligibility:
Applicants should participate in or have a graduate or undergraduate degree in performance.