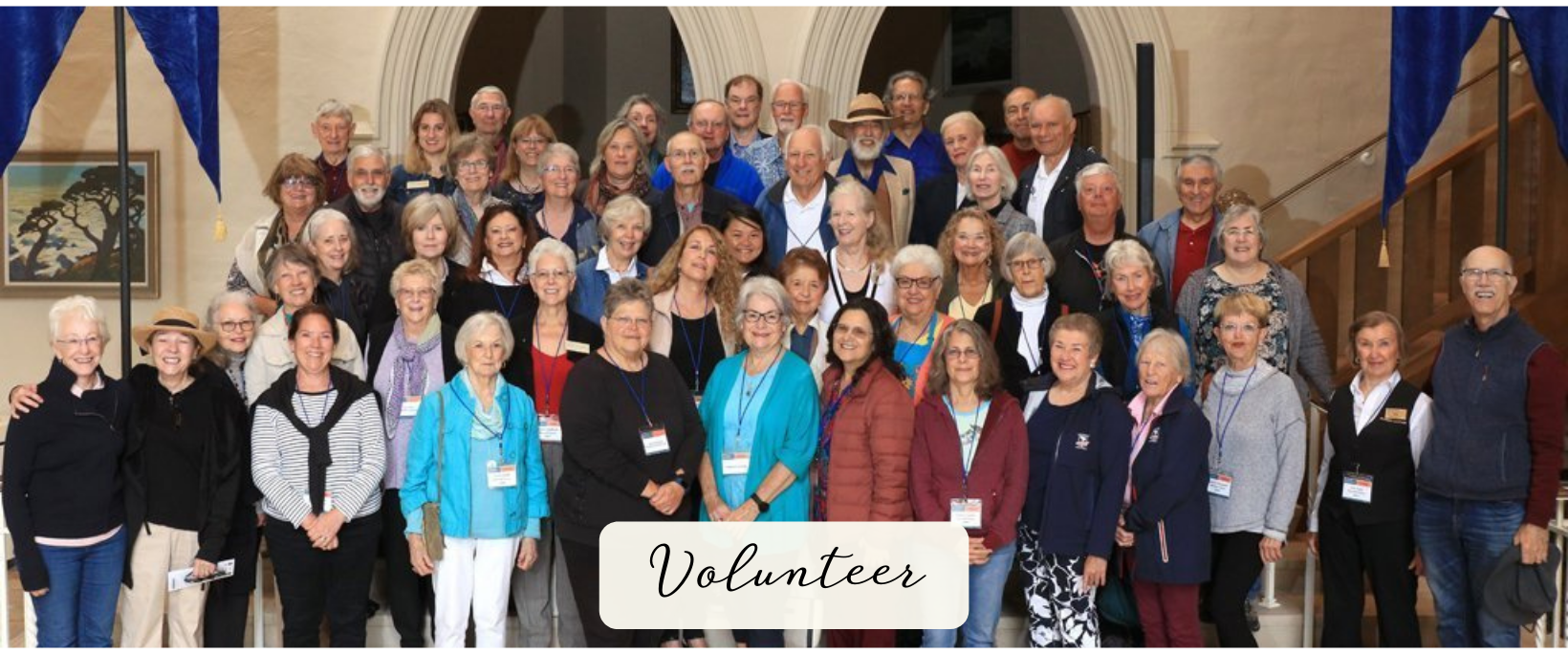 Volunteer Signups are open!
We hope you're ready to volunteer for the 2022 Carmel Bach Festival, July 14-30th!  We're looking forward to working alongside you as we return to a full festival season. Signups start May 1st and will run through June 1st.
Here is your opportunity to reconnect with old friends and make new ones while enjoying two and a half weeks of beautiful music.
Volunteer Opportunities
Click on the below links to sign up for all volunteer opportunities.
Please note that we will adhere to the most current CDC Guidelines regarding COVID-19 protocols at the time of the Festival.
*Carmel Mission Candle Bearers, Musician Hospitality, and Sunset Center Ushering will require a mandatory meeting or rehearsal.
This year we have added "On-Call" to our list of volunteer opportunities. If you can work additional shifts, on a more flexible schedule, please sign up for On-Call as well as your desired shift. Volunteers who must cancel their shift should contact a replacement from the On-Call list to substitute for their shift or contact Marnie at marnie@bachfestival.org or 831-624-1521 ex.114.
Volunteer with the Carmel Bach Festival
It's entertaining and dynamic - the music, the sense of community and belonging. It's a great way to make new friends and a fun thing to do with old friends. The parties, the talent, the networking, the food, the people, the ability to support your community, learn something new, and re-discover something old all are benefits of volunteering.
Volunteers support the Festival's mission of celebrating the works, inspiration and ongoing influence of J.S. Bach, and we invite you to join our team. If you have questions about volunteering with the Festival, contact Executive Administrator Marnie Pereira at 831.624.1521 extension 114 or email at marnie@bachfestival.org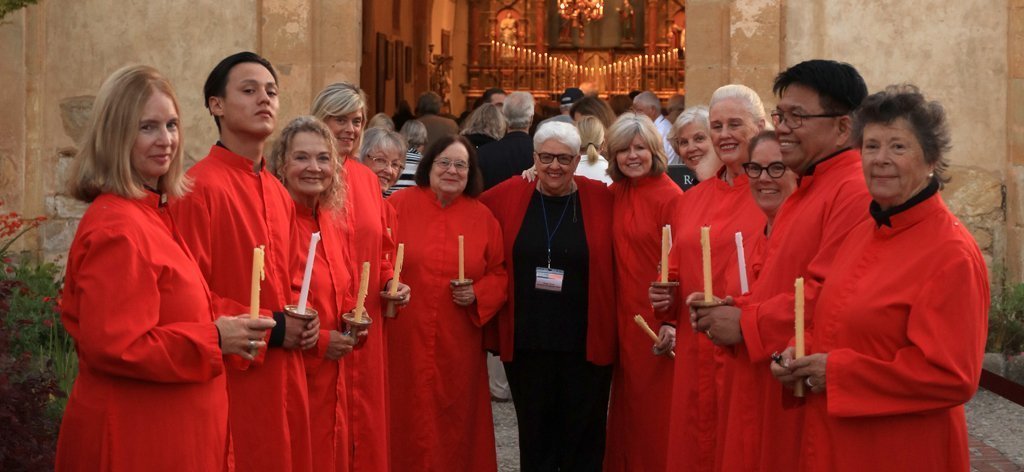 Subscribe to the Volunteer Newsletter
Our e-zine is a great way to stay connected to the Carmel Bach Festival and keep up with important information relating to volunteer engagement and upcoming opportunities. It is emailed every other month to all subscribers and current volunteers. The content is carefully planned by the Volunteer Committee Chair, Sandie Borthwick, and involves contributors from both the volunteer committee, Carmel Bach Festival staff, and guest writers. If you are interested in the Carmel Bach Festival or volunteering this season subscribe below!