About the Young Artists' Showcase
The Carmel Bach Festival Young Artists' Showcase recognizes outstanding young musicians from California's Central Coast.
Students audition virtually each Spring for a chance to perform in the Young Artists' Showcase during the Carmel Bach Festival during July. The concert takes place at Monterey Peninsula's premiere performance venue, the Sunset Center in Carmel-by-the-Sea.
After the performance, Young Artists receive a professional recording and photos of their live performance.
Local music educator Barbara Priest, Artistic Director of PG Pops Orchestra and music teacher at Pacific Grove Middle School, directs the competition.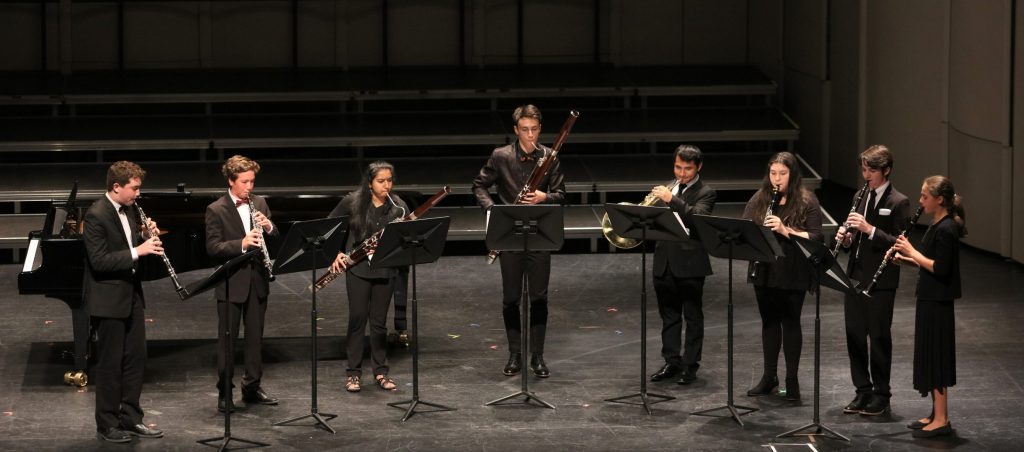 Eligibility
Entrants must be pre-college age (not yet started their first year in college). High school seniors, who will graduate before the Carmel Bach Festival in July, are eligible to apply.
Additionally, auditionees must reside in or study with a teacher in Monterey County, Santa Cruz County, San Benito County, or San Luis Obispo County, California. The Young Artists' Showcase is open to instrumentalists, vocalists, soloists, and small ensembles. If you have questions about whether you're eligible to apply, contact us to ask!
Repertoire Requirements
Repertoire may be chosen from any era, but should be traditional "classical" music within the Western music tradition. While we encourage memorization, it is not a requirement for the audition or performance.
Audition repertoire should be at least 3-4 minutes, and no more than 7-8 minutes. An entry may consist of more than one piece or more than one movement from larger works such as concertos or suites, subject to the 7-8 minutes time limit. The Showcase Director may have to limit performance time.
Accompaniment
Soloists must provide their own accompanist for any piece that requires accompaniment. Accompanists are NOT subject to the age requirement, and need not complete a separate application. We ask that you provide their contact information on your application form.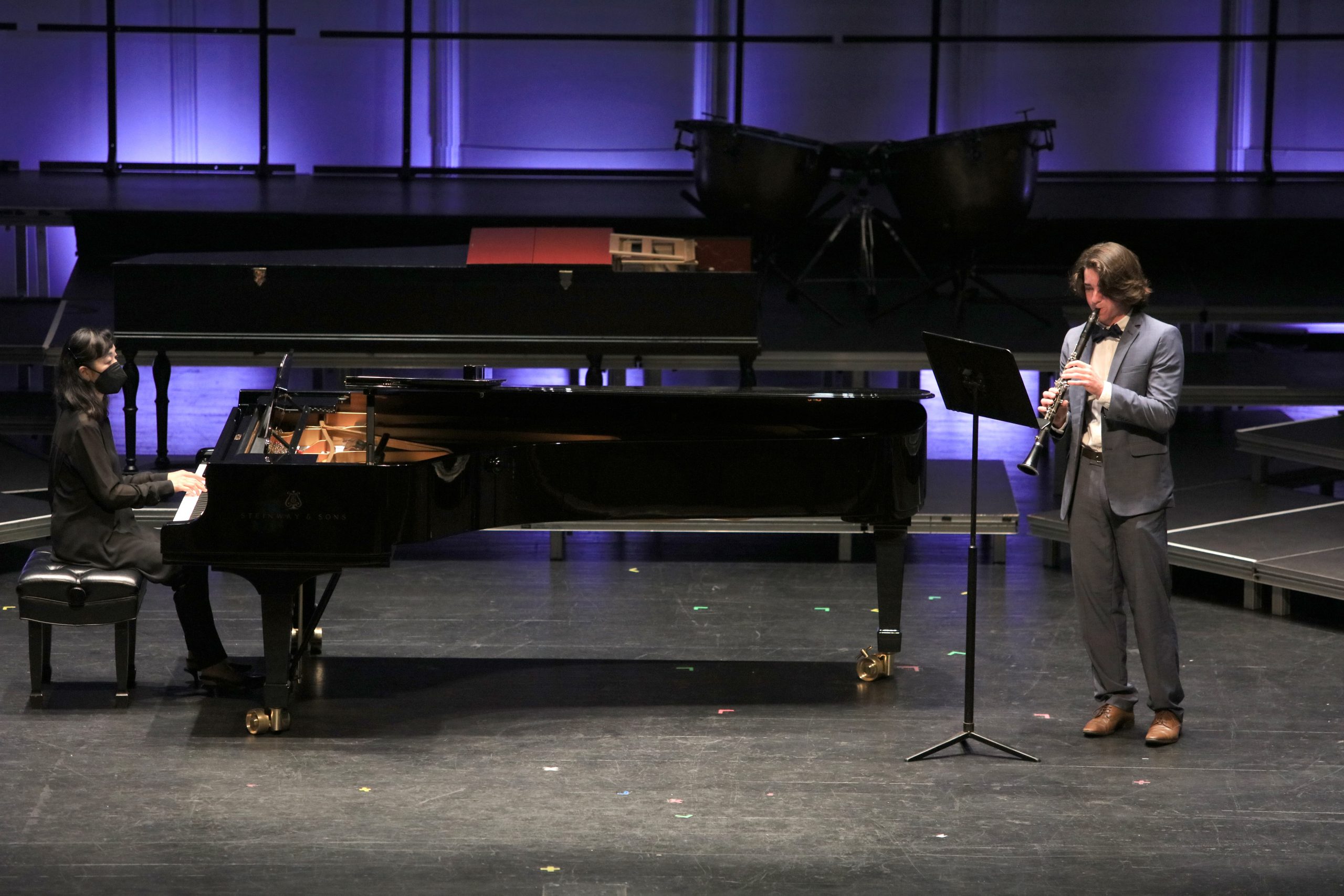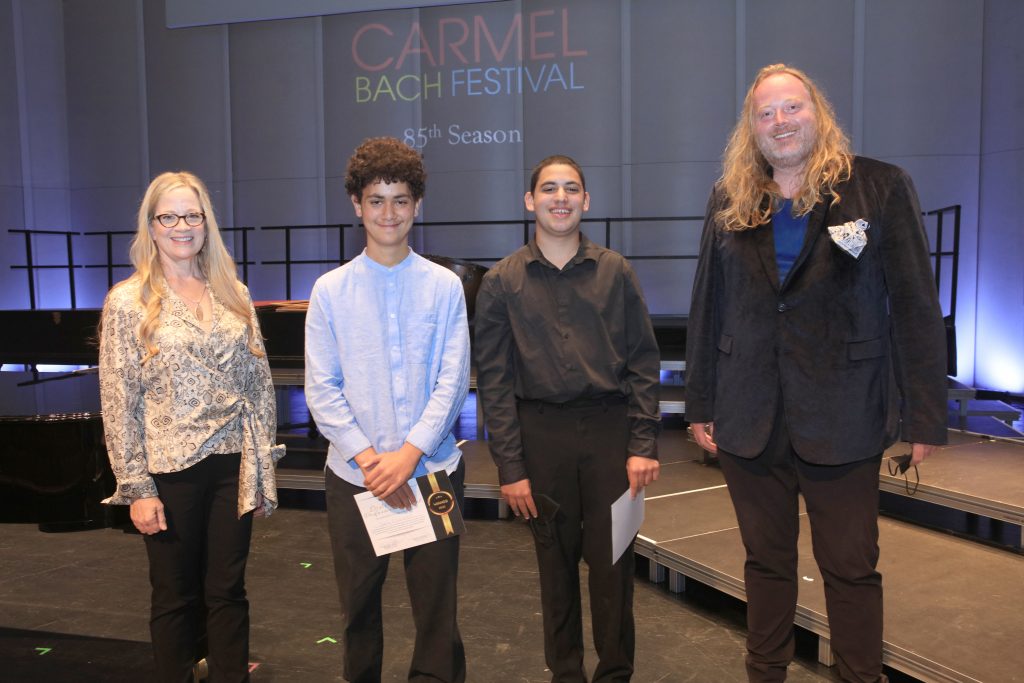 The Audition Process
Whether or not a student is chosen for the concert, we believe the audition process is a valuable experience.
Students learn discipline and musicianship through the process of memorizing, preparing, and recording for the audition. Each student who auditions for the Young Artists' Showcase will receive thoughtful, constructive feedback from our judging panel comprised of local professional musicians, offering them fresh inspiration and encouragement.
Private lesson teachers, please encourage all eligible students to audition.
How to Apply
Each entrant should fill out an application form. Ensemble entries will require additional application forms with Section A completed for each ensemble member. Accompanists need to supply contact information only.
Each audition piece should be identified completely, including key, composer, work number (Opus, BWV, etc.) and exact timing.
Applications and entry fee (payable to Carmel Bach Festival) must be received by the Carmel Bach Festival office on or before the application deadline (to be announced in early Spring 2023).
Please mail applications and $40 entry fee to: Carmel Bach Festival, P.O. Box 575, Carmel, CA 93921
Application deadline: TBA, early Spring 2023
Audition date: TBA, early Spring 2023.
An unlisted video published on YouTube works best. Please contact us if you need technical assistance. Please do not email the video file.
Onstage rehearsal: TBA, early Spring 2023
Young Artists' Showcase date: TBA, early Spring 2023
Concert location: Sunset Theater, San Carlos & 9th, Carmel