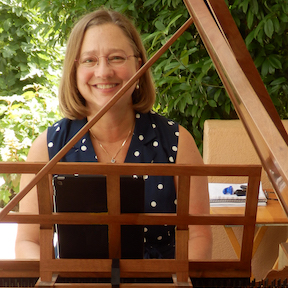 Claire Hammett
Harpsichord Specialist & Technician
Claire Hammett has recently resettled in America after nearly 40 years working in London as a harpsichord tuner/technician. She was born & raised on a cotton farm in the Mississippi Delta. She progressed from playing piano to harpsichord in her teens. Learning to tune and care for harpsichords was essential as there was no local technician.

After received a BFA from Newcomb College, Tulane University in New Orleans in 1978, she spent two formative years post diploma study at the Guildhall School of Music & Drama, London. She found performance stressful but was often asked to tune and repair harpsichords by other musicians. This led to more careful instruction from as many harpsichord builders and restorers as possible over the years. Work in London included hiring instruments out for concerts and recordings, as well as repairs and refurbishments. Regular clients included The Royal College of Music, Cobbe Collection, The English Concert, The London Handel Festival, and Wigmore Hall. She is now semi-retired to a more relaxed life in Pensacola, Florida.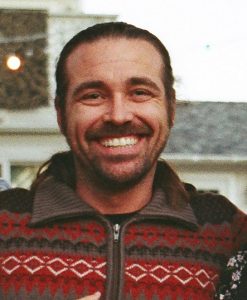 Doug Mueller
Technical Director
• Doug's first year at the Bach Festival was 1999; he returned in 2018 as technical director.
• He is a director of narrative and documentary films, as well as IATSE Journeyman and Technical Director of the Pebble Beach Author and Ideas Festival.
• His first feature film Repatriation is streaming on Amazon. In 2011, Prairie Love premiered at the Sundance Film Festival. He also directed Four Corners, which won 2nd Place at the Science Fiction Hall of Fame's Science Fiction Short Film Festival ('08).
• Doug's first documentary, chronicling the historic Carmel Mission Basilica restoration, is a part of the Fiscal Sponsorship Program at the San Francisco Film Society. In 2011 his documentary about Festival harpsichord technician Carey Beebe premiered at the Academy Accredited, Nashville Film Festival.
• Doug holds a B.A. from the CSUMB.