Helping Unite Humanity
We had a wonderful conversation with Jennifer Cline who has volunteered for the Festival since 2009. Jennifer became interested in volunteering because of her 30-year friendship with Rachael Evans, a former associate principal second violinist. Rachael introduced her to Carol Hilburn, Chair of Musician Sponsorship. Carol hosted an event for Sponsors and Musicians and Jennifer helped. Jennifer noted, "I really love working and being around Carol. She's so enthusiastic and welcoming."
Jennifer now enjoys volunteering at our off-site Box Offices. Last year she worked at all the off-site locations alongside Julie Lim, CBF box office manager. Jennifer shared that Julie is "highly organized and easy to work with." Jennifer said that working at the off-site venues was like spending a "month with our churches."
Even though she likes working in the background, she also enjoys being a Carmel Mission Candle Bearer on Wednesday evenings. She noted that the procession of Candle Bearers brought an "elegance" to the performance.  Jennifer stated that Gloria Souza, Chair of the Candle Bearers, "was a dream to work with" and that Gloria, an MPUSD Vocal Music Teacher of 40+ years, "could organize a group of 16 Candle Bearers and CBF Chorale with great ease and always with a smile."
Jennifer's closing statement to me was a quote from her friend Rachael Evans, "Bach meant to find a musical language to help unite humanity." That is what keeps Jennifer coming back to volunteer.
Please email your favorite CBF volunteer experiences including: your favorite performances and why you love to volunteer in the community.
We will share your thoughts and comments through our CBF Volunteer E-Zine. To make it easy, you can even record and send an audio file or set up a time when we can talk on the phone and I will take notes and do a write up of our conversation. Please email your volunteer experiences to slborthwick@sbcglobal.net.
Featured Hospitality Partner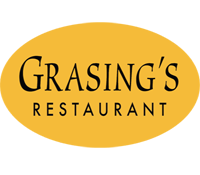 Support this business who supports our musician hospitality program!