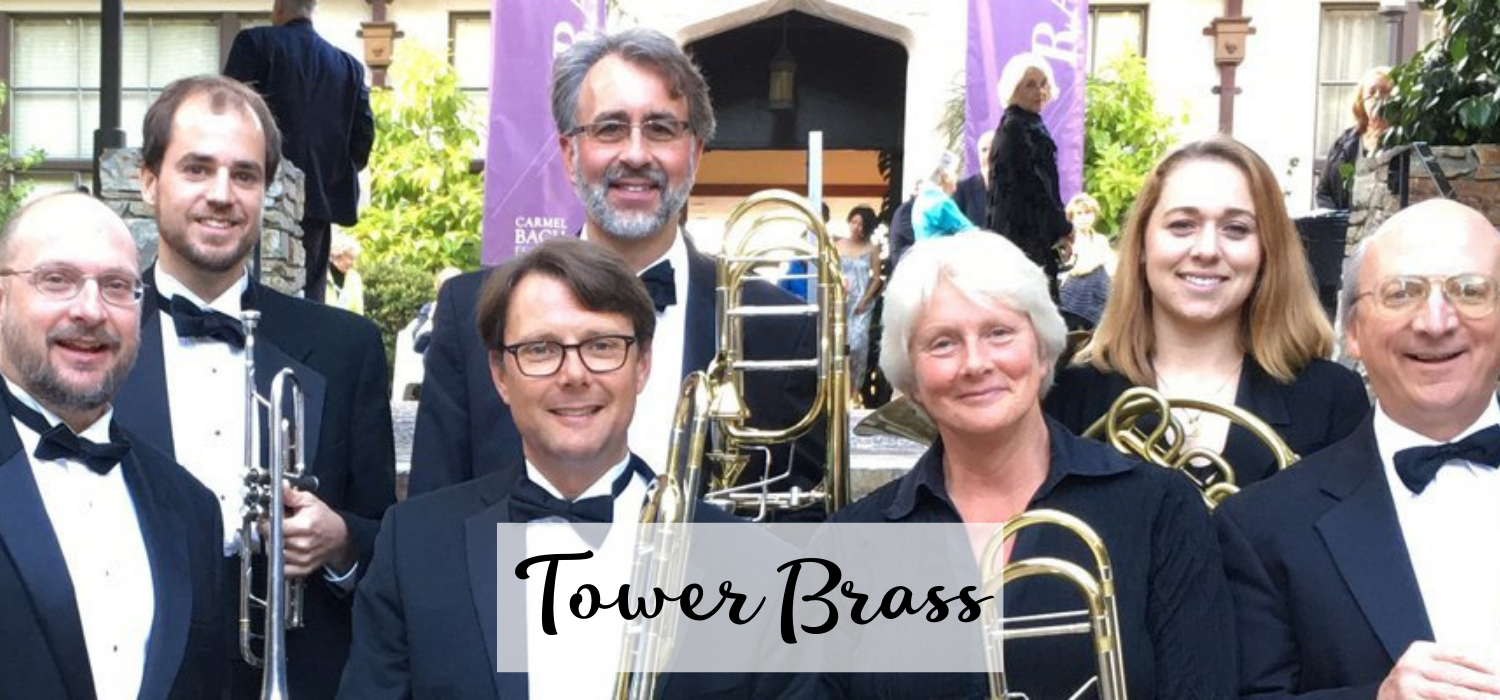 Tower Brass
Wednesday, July 19, 7:50 PM, Sunset Center Terrace
Tower Music is a free community event, open to the public.
DANIEL SPEER, Sonata 29
JOHANN PEZEL, Sonata 22
JOHANN PEZEL, Sonata 24
JOHANN PEZEL, Sonata 28
Tower Music is a very old tradition at the Carmel Bach Festival with its roots in ancient times. From the 14th through 17th centuries, there existed (mostly in Germany), thuermer (tower-men), who resided in specially constructed towers fitted high in church steeples or castles. They sounded the hour, signaled the arrival of royalty and marauding armies, and sounded the alarm in case of fire. In addition, they played a sacred song at early dawn and a secular song mid-day on feast days. These musicians acquired more duties over the centuries which included performing processional music, dance music, and accompaniments for church chorales. After some time, their tower duties disappeared, and the municipal musicians became more like community bands with the designation stadtpfeiferei or stadtmusicus. Perhaps the most famous stadtfeifer was Johan Pezel, whose music will be performed on Wednesday evenings.
Early in the Carmel Bach Festival, a quartet of trombones (generations of the Stewart family and friends) re-enacted this tradition of tower music for over 3-4 decades, playing Bach Chorales among other music. Since the late 1970s, Tower Music at the Carmel Bach Festival has been performed by the brass section of the orchestra and the repertoire greatly expanded to include music from the early Renaissance to present day.
The titles of Tower Music are in keeping, more or less, with the festival theme of new beginnings, with a riff here and there. Enjoy and come back!
— Suzanne Mudge, Tower Music Director