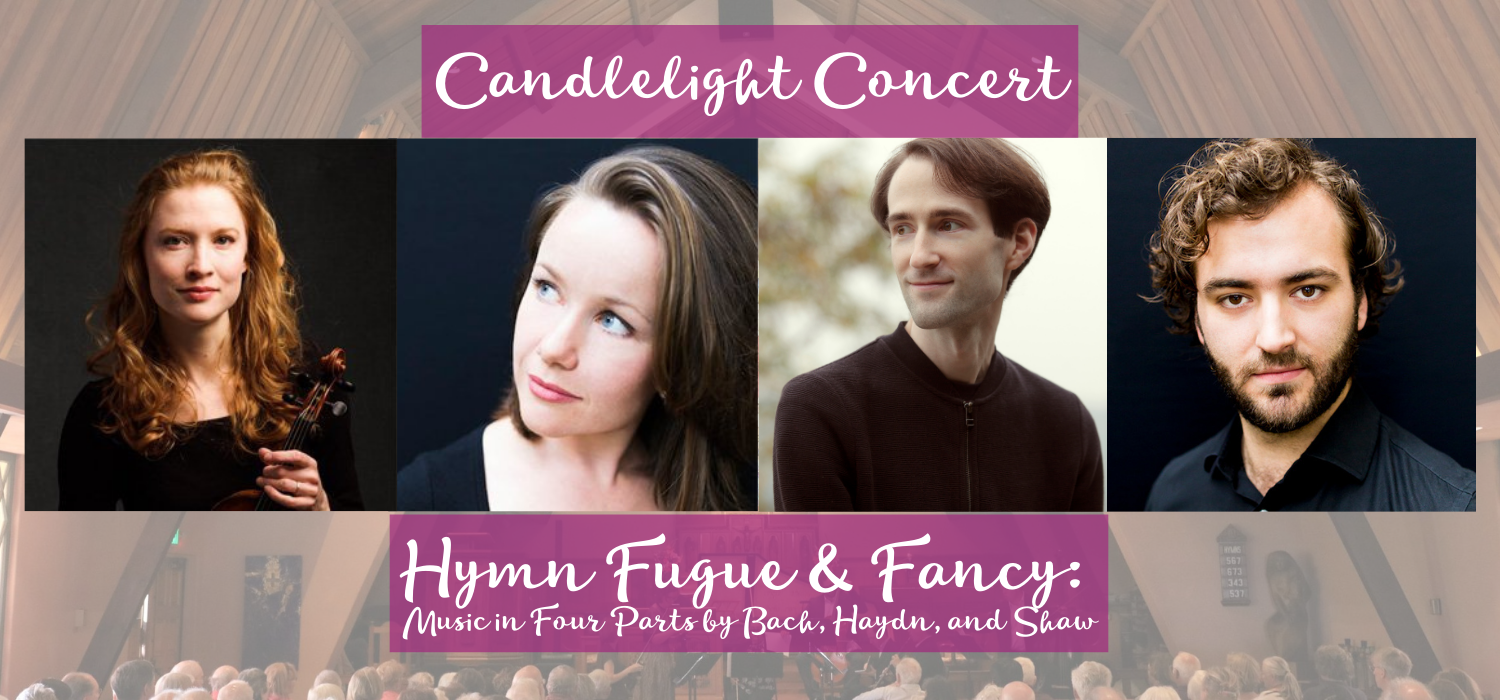 Candlelight Concert
Sunday, July 16, 8:00PM, All Saints' Episcopal Church
Hymn Fugue and Fancy: Music in Four Parts by Bach, Haydn, and Shaw
Adriane R. Post, violin; Johanna Novom, violin; Kyle Miller, viola; Paul Dwyer, cello 
J.S. BACH, Chorale "O Haupt voll Blut und Wunden" from BWV 244
HAYDN, Quartet for Strings in D major, Hob. III:34 (Opus 20, No. 4)
J.S. BACH, Contrapuncti 1, 6, 9 from "Art of the Fugue" BWV 1080
SHAW, Punctum
"The cornerstone of this program is Shaw's Punctum (2009, rev. 2013), a gorgeous piece for string quartet that draws inspiration from the chorale that recurs in J.S. Bach's St. Matthew Passion. We open the program with the fourth iteration of that setting, and we include some additional J.S. Bach fugues… Rounding out the program is a musical refreshment…Haydn's String Quartet in D Major." – Kyle Miller 
Featuring
Paul Dwyer

Cello

German-American cellist Paul Dwyer is Assistant Principal Cellist of Lyric Opera of Chicago and founding member of the Diderot String Quartet and ACRONYM. He has also served as Principal Cellist of Music of the Baroque and as Adjunct Professor of Cello at Notre Dame University.

Paul grew up in Vienna, where he decided to play the double bass but was told he's too small. At age eight his family moved to Munich, where Paul spent most of his time playing soccer, running subversive school newspapers and transcribing Metallica songs for a heavy metal cello quartet he formed with his best friends. In 12th grade, he made his opera debut singing the role of Polyphemus in Handel's Acis and Galatea.

Paul has degrees in cello performance from Oberlin Conservatory, University of Michigan and Juilliard. He was the recipient of a Jacob Javits Fellowship for doctoral studies and a Fulbright Fellowship for studies of contemporary music and historical performance in the Netherlands, where he studied with Anner Bylsma and Frances-Marie-Uitti. This spring, he completed a Master of Business Administration from the University of Chicago Booth School of Business.

Johanna Novom

Associate Concertmaster

Violinist Johanna Novom appears as a soloist, chamber, and orchestral player with ensembles across the US and tours internationally. First-prize winner of the American Bach Soloists' International Young Artists Competition in 2008, she holds a master's degree in historical performance from Oberlin Conservatory, and was a Yale Baroque Ensemble fellow in 2010-2011 under the direction of Robert Mealy. Johanna has been Associate Concertmaster of Apollo's Fire for 10 years, and is featured on the ensemble's Grammy-winning album Songs of Orpheus with Karim Sulayman.

Based in Brooklyn, NY, she currently performs with Tafelmusik, ACRONYM, Trinity Wall Street Baroque Orchestra, Boston Early Music Festival Orchestra, Carmel Bach Festival, Washington Cathedral Baroque Orchestra, Handel and Haydn Society, and New York Baroque Incorporated, among others, and is a founding member of Diderot String Quartet, an ensemble dedicated to the performance of 18th and early 19th century repertoire.

Adriane R. Post

Violin

Adriane Post's baroque violin playing has been described as "exquisite" by The New York Times. A founding member of ACRONYM Ensemble and Diderot String Quartet, she is sought after as leader, collaborator, and soloist across the United States. Concertmaster of the Washington National Cathedral Orchestra, co-concertmaster of Apollo's Fire, soloist and collaborator with Four Nations Ensemble, Post appears as guest leader with groups such as Seraphic Fire and the Thirteen. A tenured member of Handel + Haydn Society, she performs with Trinity Wall Street Baroque Orchestra.

This season has brought guest teaching engagements at Cincinnati Conservatory and the Smithsonian Institute, projects with The English Concert, Green Mountain Project, Les Délices and with Harry Bicket in collaboration with Diderot Quartet and festival debuts at the Utrecht and Boston Early Music Festivals.

Post first fell in love with the baroque violin at Oberlin Conservatory, where she completed her Bachelor of Music. She received her Master of Music degree as a member or the first class of Juilliard's Historical Performance program. Based in New York and Chicago, she was born and raised in northern Vermont.

Kyle Miller

Viola

Violist Kyle Miller made his concerto debut in 2005 with the Reading (Pennsylvania) Symphony Orchestra as 'the dog' in P.D.Q. Bach's Canine Cantata, Wachet Arf! After that watershed performance, Kyle went on to study at the New England Conservatory, the Eastman School of Music, and The Juilliard School.

A member of ACRONYM, Diderot String Quartet, Four Nations Ensemble, and New York Baroque Incorporated, Kyle also has appeared onstage with A Far Cry, the American Classical Orchestra, Apollo's Fire, the Clarion Orchestra, the English Concert, Handel and Haydn Society, House of Time, the Knights, Opera Lafayette, Quodlibet Ensemble, the Sebastians, Seraphic Fire, Tafelmusik Baroque Orchestra, Teatro Nuovo, TENET, Trinity Baroque Orchestra, and the Washington National Cathedral Baroque Orchestra.

Kyle performs regularly at the Carmel Bach Festival and the Staunton Music Festival; and as a member of Diderot String Quartet, he has served as a guest artist and coach at Oberlin College's Baroque Performance Institute. In 2017 and 2018, Kyle wore a wig and frock coat on Broadway, where he performed in a run of Claire van Kampen's play Farinelli and the King.
Location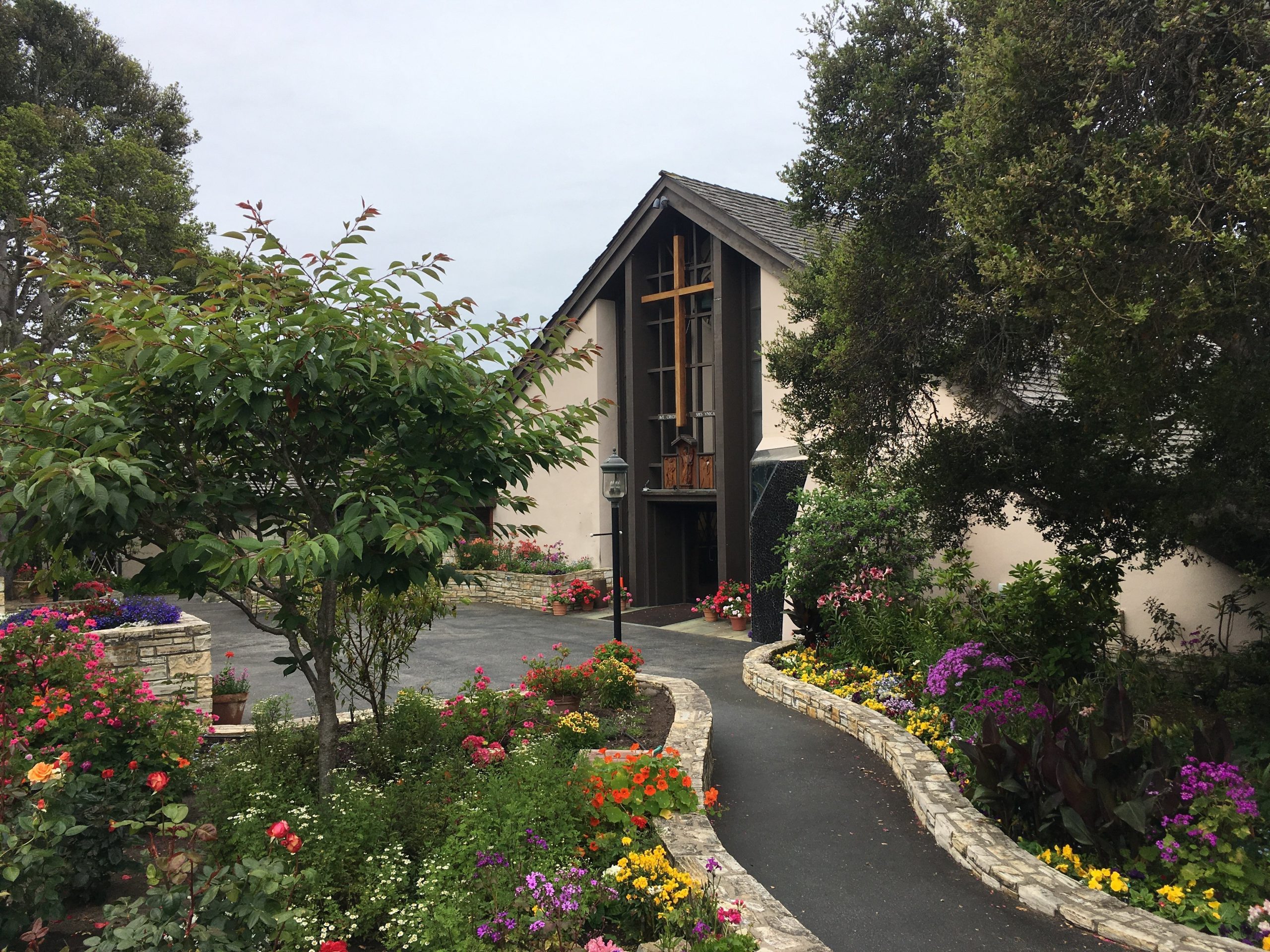 All Saints' Episcopal Church

Dolores St between 9th and 10th Ave, Carmel-by-the-Sea, CA 93921

Website

https://www.allsaintscarmel.org/