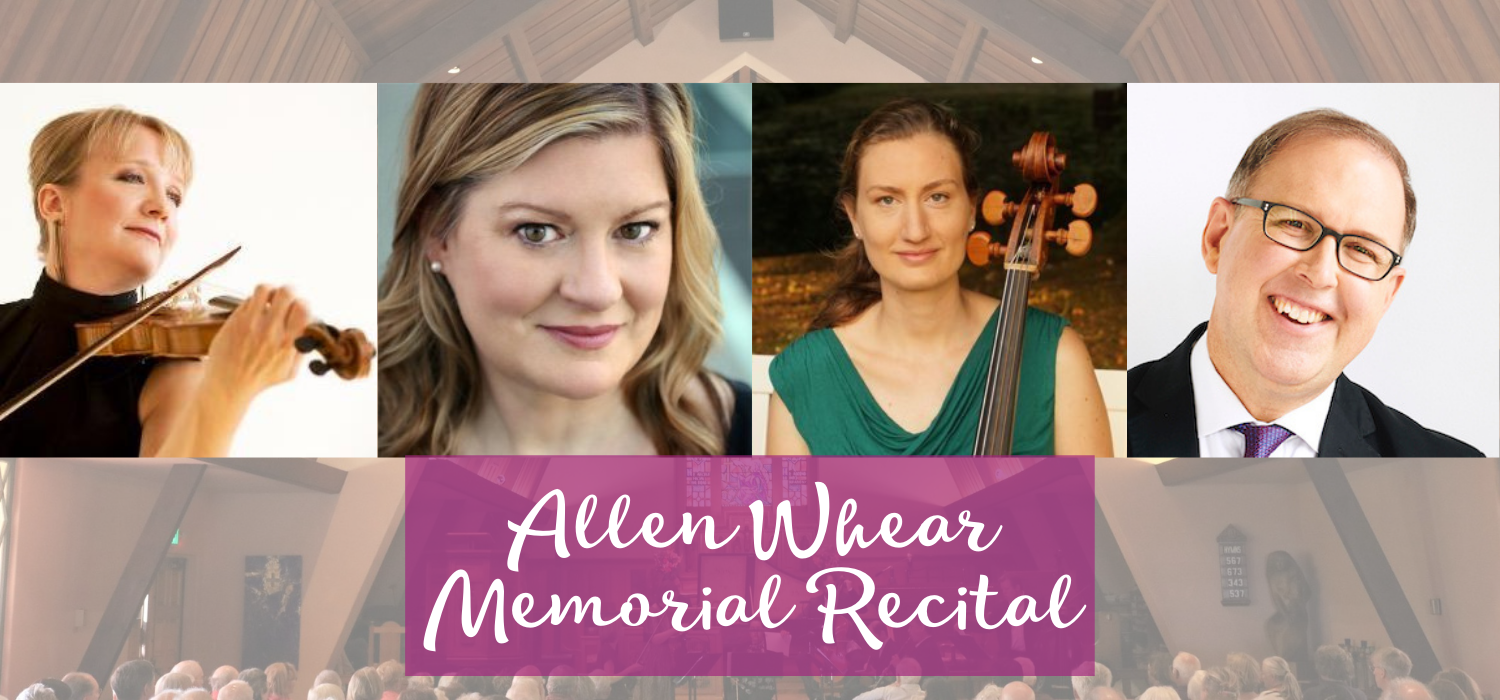 Allen Whear Memorial Recital
Tuesday, July 18, 3:00PM, All Saints' Episcopal Church 
Cynthia Roberts, violin; Patricia Ahern, violin; Patrick Jordan, viola; Eva Lymenstull, cello
HAYDN, Quartet in F Minor, Op. 20 no. 5 
MOZART, Quartet in C Major "Dissonance," K.465 
Featuring
Cynthia Roberts

Principal Second Violin

Cynthia Roberts is one of America's leading period instrument violinists, appearing as soloist, concertmaster, and recitalist throughout North America, Europe, and Asia. She is a faculty member of the Juilliard School. She specializes in classical chamber music performance with historic keyboards and has performed throughout the world with fortepianist Christoph Hammer. She appears regularly with the Trinity Baroque Orchestra, Smithsonian Chamber Players, Tafelmusik, and the Boston Early Music Festival. She has performed as concertmaster of Les Arts Florissants with William Christie and appeared with Orchester Wiener Akademie, the London Classical Players, and the Bach Collegium Japan. She was featured as soloist and concertmaster on the soundtrack of the Touchstone Pictures film Casanova, and accompanied soprano Renee Fleming on Late Night with David Letterman.

Ms. Roberts also teaches at the University of North Texas and the Oberlin Baroque Performance Institute and has given master classes at the University of Music and Performing Arts Vienna, Indiana University, Eastman, the Cleveland Institute, Cornell, Rutgers, Minsk Conservatory, Leopold-Mozart-Zentrum Augsburg, Shanghai Conservatory, Vietnam National Academy of Music, and for the Jeune Orchestre Atlantique in France. Ms. Roberts made her solo debut at age 12 playing the Mendelssohn Violin Concerto with the Grant Park Symphony of Chicago. Her recording credits include Sony, CPO, and Deutsche Harmonia Mundi.

Eva Lymenstull

Cello

Los Angeles-based baroque cellist and violist da gamba Eva Lymenstull enjoys a diverse career that has taken her across North America and Europe as a soloist, chamber musician, continuo player and orchestral musician. She has performed recently as concerto soloist and principal cellist with the Lyra Baroque Orchestra, guest principal cellist of the Atlanta Baroque Orchestra, Apollo's Fire, and Musica Angelica, and has also appeared with Tafelmusik Baroque Orchestra, Voices of Music, Tesserae, the Orchestra of the Age of Enlightenment, and Holland Baroque Society. She has performed at the Carmel Bach Festival, the Utrecht, Boston, and Berkeley Fringe Festivals, and on the Gotham Early Music and Academy of Early Music series.

As winner of the 2017 Voices of Music Bach Competition, Ms. Lymenstull recorded Bach's D minor cello suite for their online video archive. With performance and research interests ranging from the early Renaissance to the twentieth century, she particularly enjoys playing Classical and Romantic chamber music on historical instruments. Recent recordings can be heard on the Brilliant Classics and Violet Ear labels.

In addition to performing, Ms. Lymenstull teaches baroque cello and viola da gamba as a regular guest artist at the University of Michigan. She holds degrees from the Royal Conservatory of The Hague (Jaap ter Linden), Rice University (Desmond Hoebig) and University of Michigan (Richard Aaron), and a doctorate in historical performance practice from Case Western Reserve University.

Patricia Ahern

Violin

Patricia Ahern was educated at Northwestern University, Indiana University, and the Schola Cantorum in Basel, Switzerland. She taught baroque violin at the Freiburg Conservatory in Germany and Oberlin's Baroque Performance Institute, and has given masterclasses at McGill, York University, Wilfrid Laurier, University of Windsor, Western University, University of Toronto, University of Wisconsin, Grand Valley State University, California State University Long Beach, Sookmyung Women's University (Seoul), and the Sydney Conservatorium (Australia). She is on the faculty of the Tafelmusik Summer Baroque Institute and Banff's Evolution Quartet Program. She has concertized throughout Canada, the US, Europe, Asia, Australia, and South America, and has performed with Milwaukee Baroque, Ars Antigua, Chicago Opera Theater, Toronto Consort, Aradia, I Furiosi, Newberry Consort, Musica Pacifica, and the Carmel Bach Festival. Tricia has been a core violinist with Tafelmusik since 2002, and has been recently appointed to the Eybler Quartet.

Patrick Jordan

Viola

Patrick Jordan was lucky enough to grow up in Lubbock, TX when Susan Schoenfeld taught viola there. She ignited his passion for the instrument and gave him a life-long addiction to playing chamber music. Saying "What you need to learn next, you won't learn in Texas!" Susan packed him off to Boston. After earning degrees at the New England Conservatory and the Longy School (during which time he also developed a somewhat suspect interest in little-known composers), he played pretty much anything that came along until his journeyman's training came to an abrupt and extremely fortuitous end in 1993 when he began playing, touring and recording regularly with Tafelmusik.

Both his chamber music addiction and fixation with obscure music are currently fed by the Eybler Quartet, which has released seven CDs, including world premieres of Joseph Leopold Edler von Eybler, Johann Baptist Vanhal, Johann Georg Heinrich Backofen and Franz Asplmayr as well as better known works such as Joseph Haydn's op. 33, Mozart's Basset clarinet Quintet and Beethoven's op. 18 quartets. Richard Bratby of Gramophone wrote of the Beethoven, "The Trio of Op 18 No 1's Scherzo is just straight-up hilarious. This set might infuriate you or it might delight you: either way, I suspect, Beethoven would have been more than happy." The Eyblers are one of three quartets on the faculty of the Banff Centre's summer program Evolution:Quartet.

When not busy with the viola, digging through music that nobody has thought about for 200 years or teaching at the University of Toronto or Glenn Gould School, Patrick is an enthusiastic gardener, cook and student of the culture of food. The Toronto Blue Jays also demand a fair amount of his attention.
Location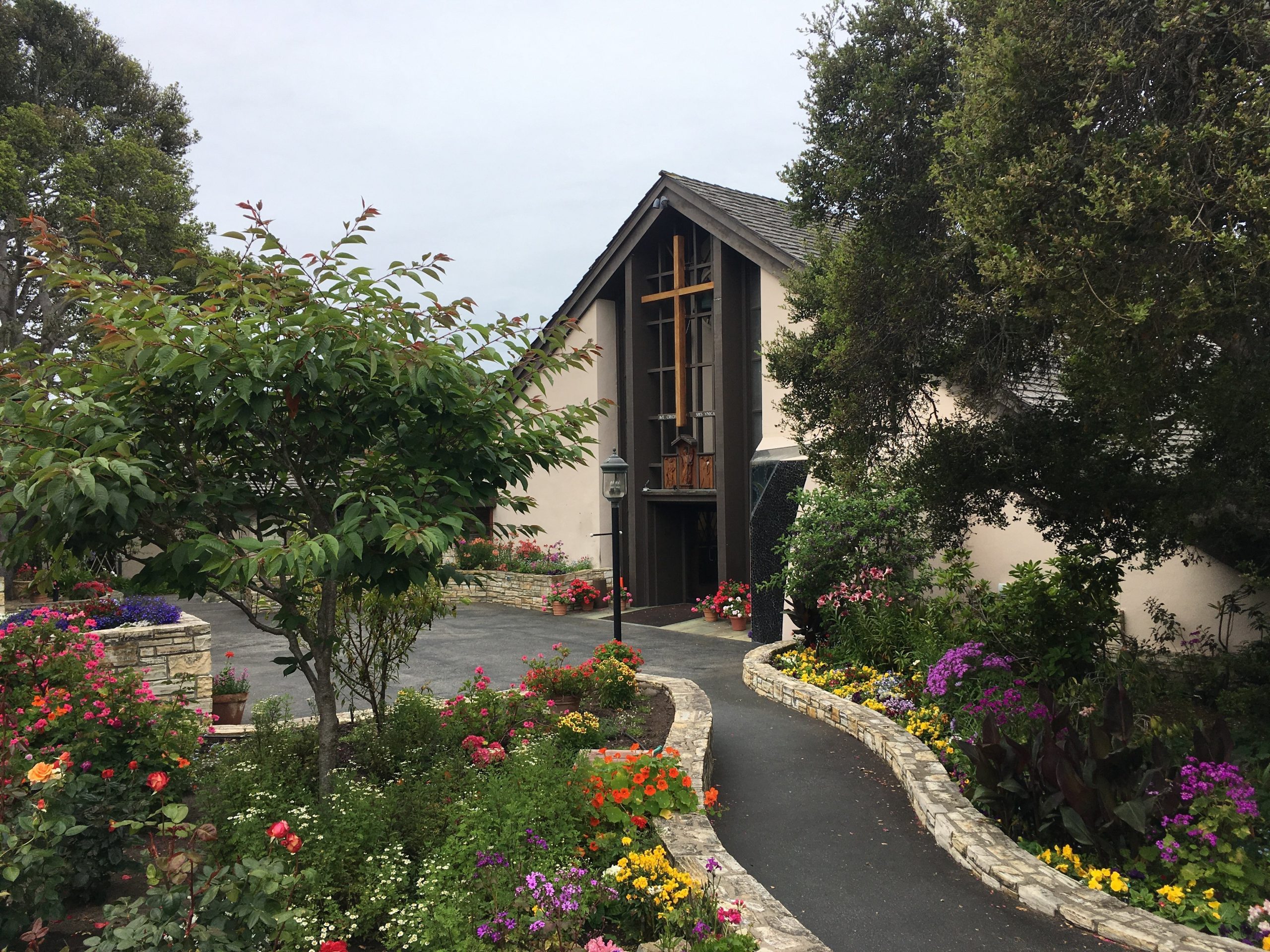 All Saints' Episcopal Church

Dolores St between 9th and 10th Ave, Carmel-by-the-Sea, CA 93921

Website

https://www.allsaintscarmel.org/