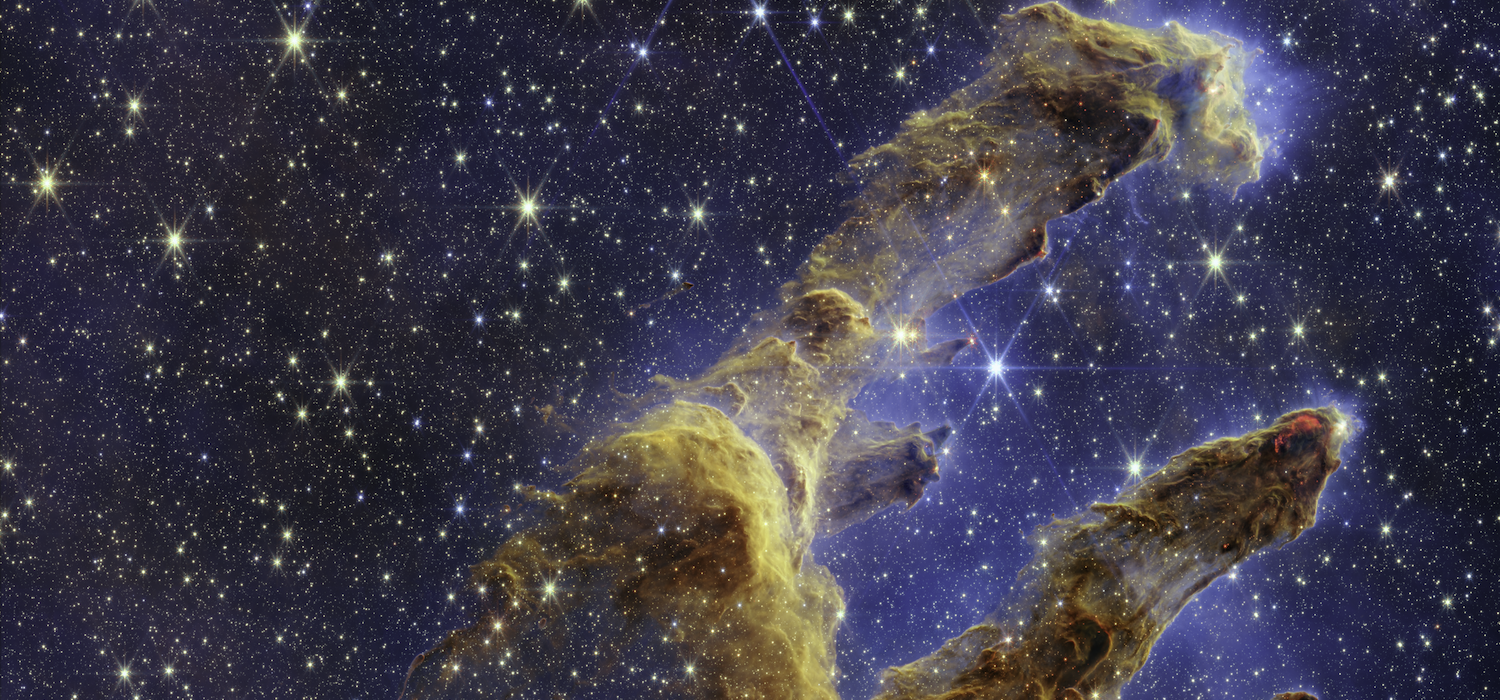 The Creation
Saturday, July 15, 7:30 PM, Sunset Center Theater
Festival Chorale, Chorus, and Orchestra; Clara Rottsolk, soprano; Thomas Cooley, tenor; Jesse Blumberg, baritone-bass; Enrico Lagasca, bass-baritone
FRANZ JOSEPH HADYN, The Creation, H. XXI:2 
"This is not just another production of Haydn's Creation," says Artistic Director, Grete Pedersen.
Experience a reimagined, immersive interpretation of Haydn's self-proclaimed masterwork. The Creation is the culmination of a long creative life that produced more than 100 symphonies, and countless string quartets, operas, and masses. This performance expands upon Haydn's 18th century genius, with the addition of modern-day wonders and technology to create an impactful life experience.
With the full spectrum of orchestral colors and ingenious choral writing, Haydn's musical depiction of the creation story is one of the best-loved and inspiring works in the repertoire. From the creation of light to Adam and Eve's love duet, Haydn breathes life into the birds, beasts, and angels as they soar in lyrical brilliance.
The Creation's grandness is most evident in Haydn's glorious choral melodies, tremendous word-painting skill, and brilliant orchestration, which highlights the vibrant sound of the orchestra. As the orchestra, soloists, and chorus work together in splendid synchronicity, one feels a sense of profound peace, like a call for unity from Haydn himself.
The Creation's importance in the repertoire is due to its ubiquitous humanist and life-affirming appeal. "It doesn't matter where you live on Earth. Haydn's Creation is universal," says Pedersen. "This music is for everyone."
*PHOTO COURTESY OF NASA AND THE SPACE TELESCOPE SCIENCE INSTITUTE
Director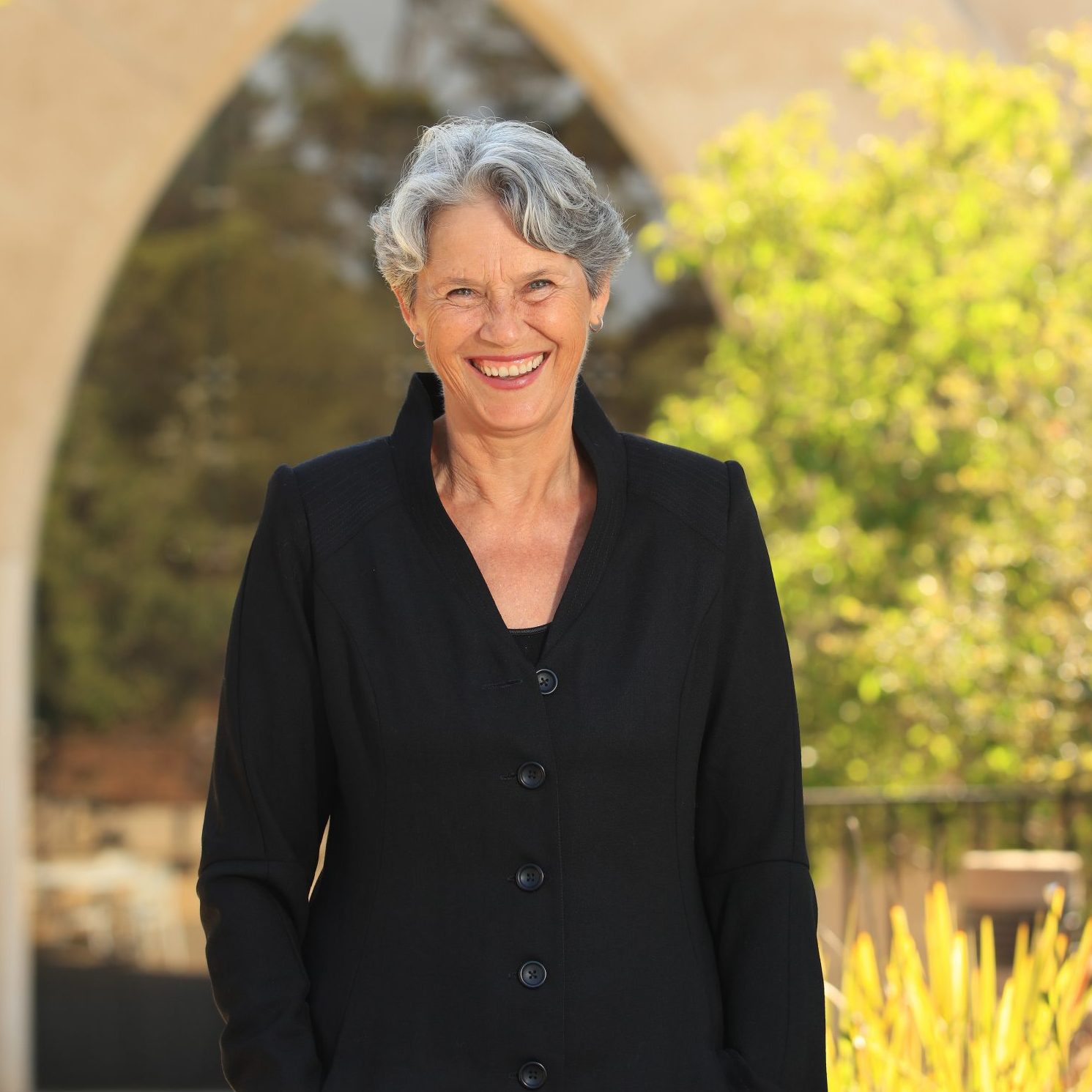 Grete Pedersen
Featuring
Meg Bragle

Mezzo-soprano Soloist

Widely praised for her musical intelligence, American mezzo-soprano Meg Bragle is quickly earning an international reputation as one of today's most gifted and versatile mezzo-sopranos.

Frequently a featured soloist with Sir John Eliot Gardiner and the English Baroque Soloists, she made her BBC Proms debut with them singing Bach's Easter and Ascension Oratorios, has performed with them at the Leipzig Bachfest and the Prague Spring, Luzerne, Aldeburgh and Brighton festivals, and has made four recordings with the group including the recently released Bach B Minor Mass.

Meg has sung in North America and Europe with the Orpheus Chamber Orchestra, the Orchestra of St. Luke's, Orchestre Révolutionnaire et Romantique, Tafelmusik Baroque Orchestra, Orchestra of the Age of Enlightenment, Les Violons du Roy, Apollo's Fire, and the Dunedin Consort. She has also appeared with many symphony orchestras in the US and Canada including the Houston, Indianapolis, Pacific, and Colorado Symphonies; the National Arts Center Orchestra, and a series of concerts with the Calgary Philharmonic including Handel's Messiah and Beethoven's Symphony No. 9.

Highlights of her 2016/17 season include appearances with Milwaukee Symphony, Cincinnati Symphony, St. Paul Chamber Orchestra, American Bach Soloists, Dunedin Consort, Orchestra of the Age of Enlightenment, and Early Music Vancouver. Meg also performs this season at the Winter Park, Carmel Bach, and London Baroque Festivals, with Voices of Music, and Catacoustic Consort. Other recent highlights include Bruno Moretti's Vespro with New York City Ballet, tours of Bach's St. Matthew Passion and Christmas Oratorio with the Netherlands Bach Society and Bach's Lutheran Masses with the Orchestra of the Age of Enlightenment.

Her recent opera roles include Idamante in Mozart's Idomeneo, Dido and the Sorceress in Purcell's Dido and Aeneas, Dardano in Handel's Amadigi, Amastre in Handel's Serse, Speranza in Monteverdi's L'Orfeo, Ippolita in Cavalli's Elena, and Elpina in Vivaldi's La Fida Ninfa.

In addition to those with the English Baroque Soloists, she has made several recordings with Apollo's Fire: Mozart's Requiem (Koch), Handel's Dixit Dominus and Ode for the Birthday of Queen Anne (Avie), and Monteverdi's Vespro della Beata Vergine (Avie), and L'Orfeo (Eclectra). Other recordings include Cozzolani's Vespro della Beata Vergine and Messa Paschale with Magnificat (Musica Omnia), Music of Medieval Love with New York's Ensemble for Early Music (Ex Cathedra), Toby Twining's Chrysalid Requiem (Cantaloupe), Anthony Newman's Requiem (Khaeon World Music) and Copland's In the Beginning with the late John Scott and the Men and Boy Choir of St. Thomas Fifth Avenue and the Oratorio Singers of Charlotte on their own labels.

Clara Rottsolk

Soprano soloist

A native of Seattle, soprano Clara Rottsolk earned her music degrees at Rice University and Westminster Choir College, and was recognized for musical excellence by the Metropolitan Opera National Council (Northwest Region). She is based in Philadelphia and teaches voice at Swarthmore, Haverford, and Bryn Mawr College. In a repertoire extending from the Renaissance to the contemporary, her solo appearances have taken her across the United States, the Middle East, Japan, and South America. She specializes in historically informed performance practice singing with orchestras and chamber ensembles including American Bach Soloists, Santa Fe Pro Musica, Les Délices, Pacific MusicWorks, the American Classical Orchestra, St. Thomas Church 5th Avenue, Bach Collegium San Diego, Atlanta Baroque, Trinity Wall Street, Seattle Baroque Orchestra, Folger Consort, and ARTEK among others.

Thomas Cooley

Tenor Soloist

Minnesota-born tenor Thomas Cooley has established a reputation on both sides of the Atlantic — and beyond — as a singer of great versatility, expressiveness, and virtuosity.

Possessing a lyric tenor voice of great flexibility, dynamic range, and precision, he has appeared with such conductors as Helmuth Rilling, Donald Runnicles, Osmo Vänskä, Eji Oue, Michael Tilson-Thomas, Wolfgang Sawallisch, Nicholas McGegan, Robert Spano, David Robertson, Carlo Rizzi, Franz Welser-Möst, Manfred Honneck, Michael Schønwandt, Gil Shohat, and Kryzstof Penderecki. His repertoire on the concert stage comprises works such as Beethoven's Missa Solemnis, Berlioz's Requiem, Nuits d'été and L'enfance du Christ, Haydn's Seasons, Stravinsky's Les Noces, Handel's Messiah, Mendelssohn's Lobgesang, Kodály's Psalmus Hungaricus, Honneger's King David, Mozart's Requiem, Elgar's Dream of Gerontius, Bernstein's Candide, and Penderecki's Credo. He is frequently invited to perform in Beethoven's Ninth Symphony, a role that has taken him to Singapore, Japan, Taiwan, Germany, Italy, Spain, and throughout the United States. In the Baroque repertoire he is a well-known interpreter of the works of Bach and Handel, most especially in the role of the Evangelist in Bach's Passions and in the great oratorios of Handel.

Recent and upcoming appearances of note include Beethoven's Ninth Symphony with the Baltimore Symphony Orchestra and the Milwaukee Symphony; Britten's War Requiem with the Indianapolis, Atlanta, and Oregon Symphonies; Handel's Messiah with the Oregon, Houston, and Charlotte Symphonies as well as the Calgary Philharmonic and National Symphony Orchestra; " Peter Quint" in Britten's Turn of the Screw with the St. Paul Chamber Orchestra; Bob Boles in Britten's Peter Grimes with the St. Louis Symphony in Carnegie Hall; the title role in Handel's Samson with the American Classical Orchestra at Alice Tully Hall (Nicholas McGegan conducting); the world premiere of Christopher Theofanidis' Creation Oratorio with Atlanta Symphony; "Tristan" in Frank Martin's Le vin herbé with Bergen National Opera; "Crown Prince" in Kevin Puts' Silent Night with Cincinnati Opera; "Acis" in a new production of Handel's Acis and Galatea and L'Allegro with the Mark Morris Dance Group; Bach's St. Matthew Passion with Seattle Symphony and St. John Passion with Pacific Musicworks and the Pittsburgh Symphony; and performances at the Oregon and Carmel Bach Festivals.

As Artist in Residence with Chicago's Music of the Baroque, Cooley performs Monteverdi's Vespers, Handel's Judas Maccabaeus, and a program of Bach Cantatas this season.

Enrico Lagasca

Bass-Baritone Soloist

Filipino-American bass-baritone Enrico Lagasca has traveled long musical distances in the short time since he began his career – comprising 16 oratorios, 17 new-music works, seven opera roles plus 13 song cycles and collections. Heard on four Grammy Award-nominated recordings, Enrico is both a solo and ensemble singer in settings as diverse as New York's mission-specific TENET Vocal Artists and major orchestras under conductors such as Riccardo Muti, Zubin Mehta, Pablo Heras-Casado, Nicholas McGegan, Jane Glover, John Butt, John Nelson, Matthew Halls and Carl St. Clair.

Amid the wide-ranging demands of his repertoire, critics note that Enrico is readily heard: "Bass-baritone Enrico Lagasca summoned nearly as much volume as everyone else onstage put together, and matched that visceral force with vivid phrasing," wrote Baltimore's Tim Smith regarding the U.S. premiere of the Jonathan Dove opera The Monster in the Maze by the Baltimore Choral Arts Society.

Other performances have been noted for their emotional magnitude. "Lagasca's singing was an outpouring of devotion and grief as elegant as it was moving." wrote Rick Perdian in Seen and Heard International regarding Bach's St. Matthew Passion at New York's Saint Thomas Church in New York.

Soloist highlights of his current season include Haydn's Lord Nelson Mass with Voices of Ascension in New York, Handel's Messiah at Ann Arbor's University Musical Society and at Carnegie Hall with Musica Sacra, Bach's Christmas Oratorio at Washington Bach Consort, and Mendelssohn's Walpurgisnacht with the St. Louis Symphony. "Whether it's opera or oratorio, it's storytelling to me," he says, "even when singing the often-heard words Kyrie Eleison."

As much as the great sacred works of Bach, Handel, Haydn and Mozart remain in his bones, Enrico is increasingly inclined to seek out music by living composers such as Wolfe, Dove, Caroline Shaw, and Reena Esmail. He has sung Sarah Kirkland Snider's Mass for the Endangered, Jake Heggie's The Moon is a Mirror and Nico Muhly's The Last Letter. Joby Talbot's Path of Miracles will figure repeatedly in his 2022-2023 season, along with Craig Johnson's Considering Matthew Shepard – the latter reflecting Enrico's particular interest in works that address the LGBTQ+ community. He is a member of the Kaleidoscope Vocal Ensemble, which is dedicated to diversity and social justice.

He continues moving between solo and ensemble, deriving great satisfaction from participating in concert ensemble repertoire, with highlights this season including two hybrid presentations -Tyshawn Sorey's Monochromatic Light (afterlight) directed by Peter Sellers in September 2022 at the Park Avenue Armory with Trinity Wall Street, and joining the Grammy-award winning ensemble The Crossing in the New York Philharmonic's premiere of Julia Wolfe's multi-media unEarth. He also will participate in performances of Rachmaninoff's Vespers and St. John of Chrysostom in Old Church Slavonic. Chamber-group singing is a touchstone of his career so far; regular engagements of this sort include Bach Collegium San Diego, Santa Fe Desert Chorale, Seraphic Fire, Skylark, Clarion, Kaleidoscope Vocal Ensemble and the LEONIDS.

Opera roles include Collatinus in Britten's Rape of Lucretia and Lorenzo in Bellini's I Capuleti e I Montecchi. His willingness to take risks onstage has brought him to the attention of forward-looking directors such as Thaddeus Strassberger, RB Schlather and Kevin Newbury.

In the art song world, his contest entries include the Das Lied International Song Competition in Berlin, where he was a finalist in 2013 and the 2015 24th International Vocal Arts Competition Le Centre Lyrique in Clermont-Ferrand, France. In 2019, he participated in Renee Fleming's inaugural Song Studio at Carnegie Hall. His song repertoire includes Schubert's Winterreise, Schumann's Dichterliebe and Mahler's Rückert Lieder. An educator himself, he maintains a small private vocal studio, and conducts visiting artist residencies in schools such as Southern Virginia University and Amherst College.

In his native Manila, Enrico was named as such purely out of preference, not in reference to any of the great Italian-born vocal icons. With his vocal talent recognized early, Enrico studied at the University of the Philippines, and from ages 16 to 20, sang in the Philippine Madrigal Singers. "The choral tradition is huge for us," Enrico explains. "We went on tour, and we got to see the world. It captivated my love for what I'm currently doing right now."

He is a graduate of New York's Mannes College of Music and lives in New York City with his domestic partner of several years.

Jesse Blumberg

Baritone Soloist

Baritone Jesse Blumberg enjoys a busy schedule of opera, concerts, and recitals, performing repertoire from the Renaissance and Baroque to the 20th and 21st centuries. He has performed featured roles at Minnesota Opera, Boston Lyric Opera, Atlanta Opera, Pittsburgh Opera, Boston Early Music Festival, Opera Atelier, and at Château de Versailles Spectacles and London's Royal Festival Hall. He has sung major concert works with Amsterdam Baroque Orchestra, American Bach Soloists, Boston Baroque, Apollo's Fire, Oratorio Society of New York, The Saint Paul Chamber Orchestra, Early Music Vancouver, and on Lincoln Center's American Songbook series.
Jesse's recital highlights include appearances with the New York Festival of Song, Marilyn Horne Foundation, and University Musical Society, as well as performances of the Schubert song cycles with pianist Martin Katz. He has given the world premieres of several acclaimed American operas and song cycles, and works closely with many renowned composers as a member of the Mirror Visions Ensemble.

He has been featured on over twenty-five commercial recordings, including the 2015 Grammy-winning and 2019 Grammy-nominated Charpentier Chamber Operas with Boston Early Music Festival. Jesse's other albums include Bach cantatas with Montréal Baroque, Winterreise with pianist Martin Katz, Rosenmüller cantatas with ACRONYM, and St. John Passion with Apollo's Fire. Recognized in several competitions, he was awarded Third Prize at the 2008 International Robert Schumann Competition in Zwickau, becoming its first American prizewinner in over thirty years.

Jesse received undergraduate degrees in History and Music from the University of Michigan and a Master of Music degree from the University of Cincinnati College-Conservatory of Music. He is also the founding artistic director of Five Boroughs Music Festival in NYC, and recently served as a guest instructor of voice at The Cleveland Institute of Music.
Location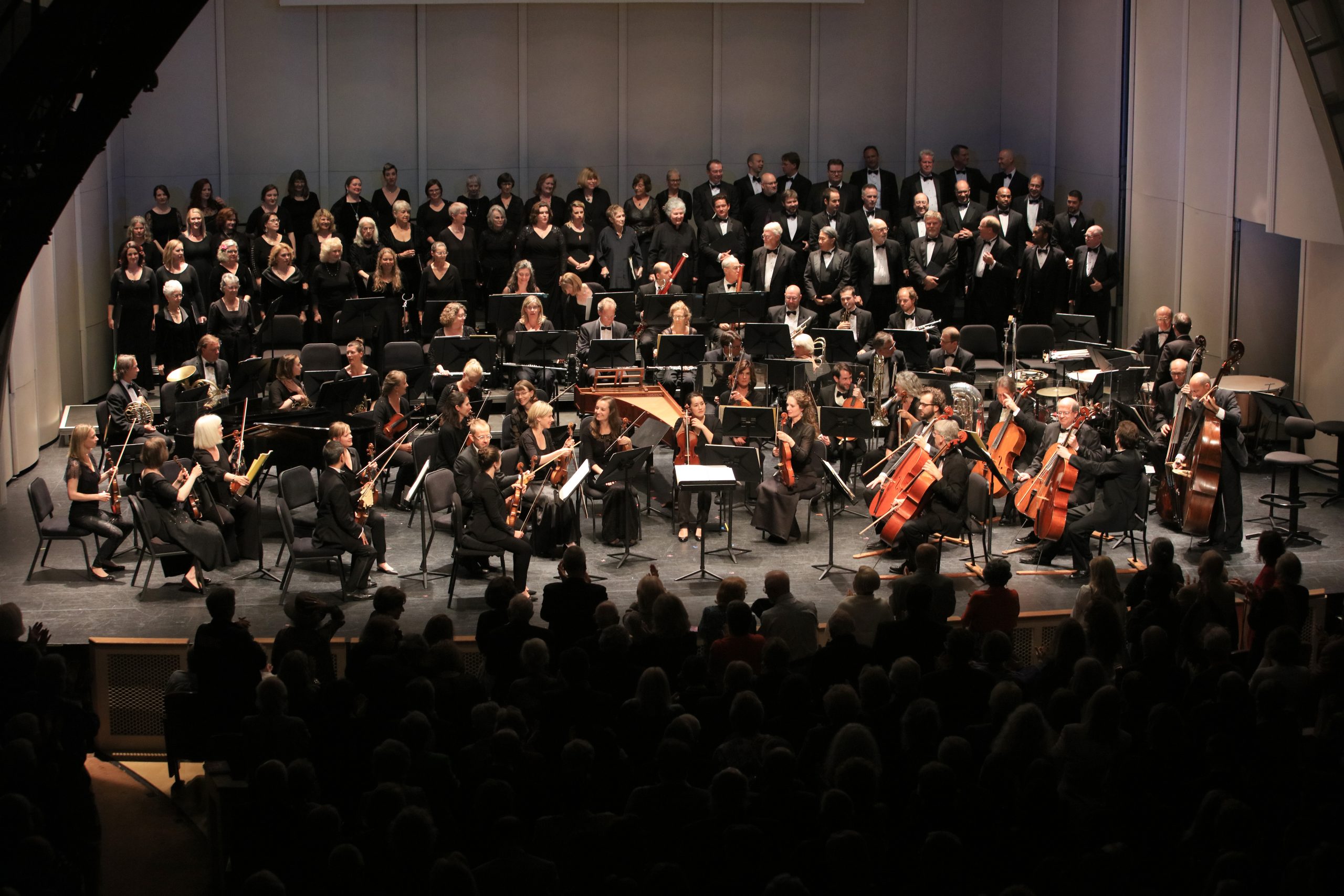 Sunset Center Theater

San Carlos St between 8th and 10th Ave, Carmel-By-The-Sea, CA 93921

Website

https://www.sunsetcenter.org/