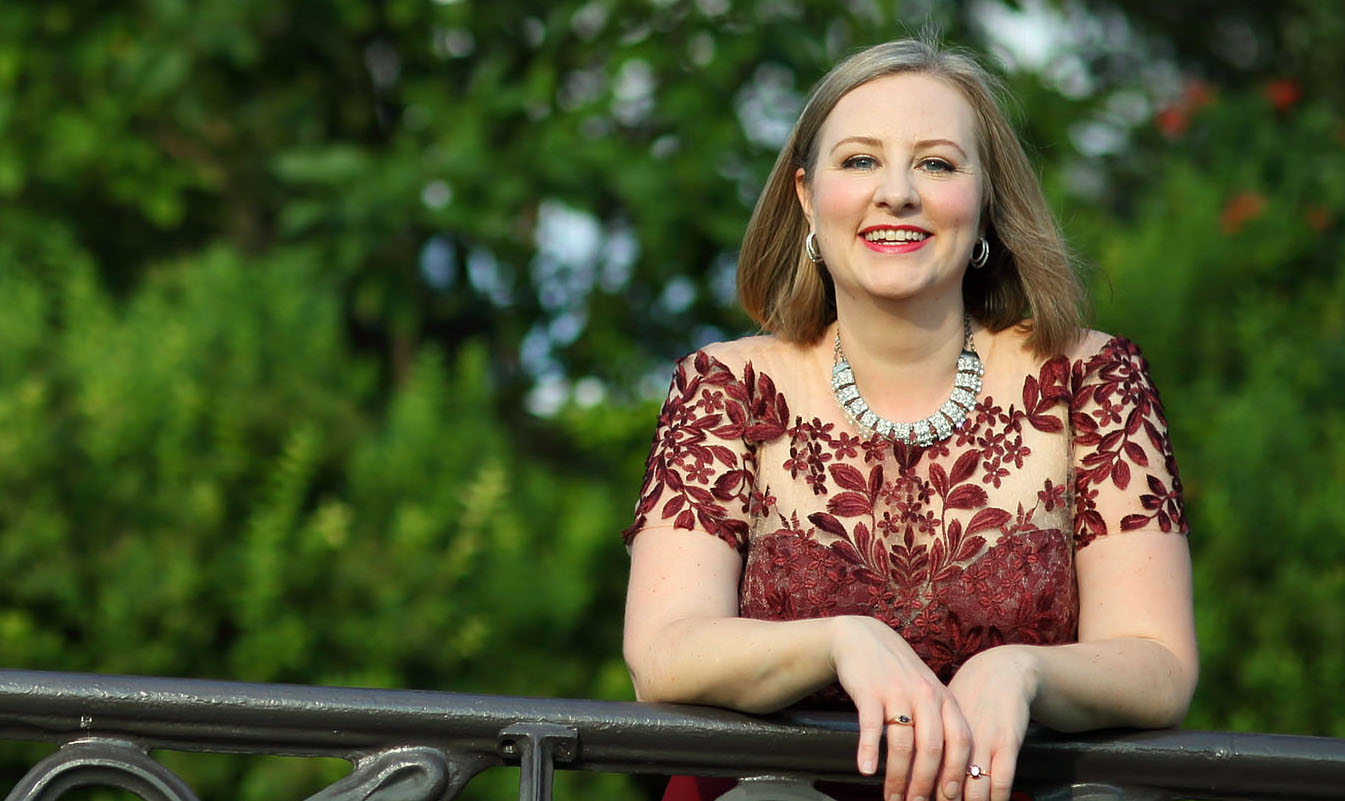 Plagued by Love
July 20 & 27, 3:00 PM, All Saints Church
Dolores and Ninth, Carmel
This is a charming program of Venetian 17th-century repertoire with instrumental music by Fontana and vocal music by Strozzi. The Strozzi music revolves around the myriad faces of love from poignant unrequited love to giddy new love to love gone awry.
Barbara Strozzi
 L'Astratto from Op. 8
(1619 – 1677)
Giovanni Battista Fontana
 Sonata for Two Violins and Continuo
(1589 – 1630)
Barbara Strozzi
Amor Dormiglione from Op. 2
(1619 – 1677)
Maurizio Cazzati
 Balletto & Corrente from Op. 30
(1616 – 1678)
Barbara Strozzi
 L'Amante Segreto from Op. 2
(1619 – 1677)
Gregorio Strozzi
Sonata di Basso Solo per Cimbalo & Leuto
(1615 – 1687)
Barbara Strozzi
 La, Sol, Fa, Mi, Re, Do from Op.2
(1619 – 1677)
Giovanni Battista Fontana
 Sonata for Two Violins and Continuo
(1589 – 1630)
Barbara Strozzi
 La Vendetta from Op. 2
(1619 – 1677)
Artists: Clara Rottsolk, soprano; Daniel Swenberg, Theorbo/Archlute;  Joseph Tan and Tatiana Daubek, violin; Dongsok Shin, harpsichord.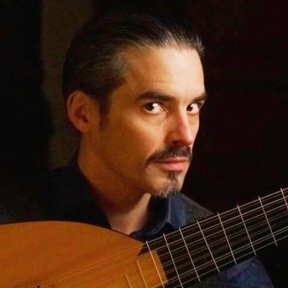 Director
Daniel Swenberg
Featuring
Clara Rottsolk

Soprano soloist

A native of Seattle, soprano Clara Rottsolk earned her music degrees at Rice University and Westminster Choir College, and was recognized for musical excellence by the Metropolitan Opera National Council (Northwest Region). She is based in Philadelphia and teaches voice at Swarthmore, Haverford, and Bryn Mawr College. In a repertoire extending from the Renaissance to the contemporary, her solo appearances have taken her across the United States, the Middle East, Japan, and South America. She specializes in historically informed performance practice singing with orchestras and chamber ensembles including American Bach Soloists, Santa Fe Pro Musica, Les Délices, Pacific MusicWorks, the American Classical Orchestra, St. Thomas Church 5th Avenue, Bach Collegium San Diego, Atlanta Baroque, Trinity Wall Street, Seattle Baroque Orchestra, Folger Consort, and ARTEK among others.

Daniel Swenberg

Theorbo/Archlute

Daniel plays a wide variety of lutes and guitars: baroque, renaissance, classical/romantic – small, medium, and large. Chief among these is the theorbo – the long lute that you are either wondering about or overhearing your neighbor discuss. While based in New York, Daniel schleps instruments throughout North America and Europe to play with a wide range of ensembles: ARTEK, REBEL, The Metropolitan Opera, Mr. Jones & the Engines of Destruction, Ensemble Viscera, New York City Opera, Opera Atelier/Tafelmusik, The New York Philharmonic, the Philadelphia Orchestra, Catacoustic Ensemble, the Four Nations Ensemble, Apollo's Fire, Handel & Hayden, The Green Mountain Project, Tenet, Skid Rococo, the Newberry Consort, with soprano Nell Snaidas, Lizzy & the Theorboys, Music of the Baroque, the Aspen Music festival opera, Staatstheatre Stuttgart, the Orchestra of St Lukes, and more. He has accompanied Renee Fleming and Kathleen Battle at Carnegie Hall. He is on faculty at Juilliard's Historical Performance program. Daniel received awards from the Belgian American Educational Foundation (2000) for a study of 18th century chamber music for the lute, and a Fulbright Scholarship (1997) to study in Bremen, Germany at the Hochschule für Künste (studying with Stephen Stubbs and Andrew Lawrence King). He studied previously with Pat O'Brien at Mannes College of Music, receiving a Masters degree in Historical Performance (Lute). Prior to this life's incarnation as a Lutenist, he studied classical guitar at the North Carolina School of the Arts, and musicology at Washington University (St. Louis). His programing integrates and emphasizes music with the history, sciences, economics, politics, and broader culture of its time.

Dongsok Shin

Harpsichord

Dongsok Shin was born in Boston and studied modern piano with his mother, Chonghyo Shin, and with Nadia Reisenberg at the Mannes College of Music. He converted exclusively to early keyboard instruments in the early 1980's. He received international recognition as music director of baroque opera productions with the Mannes Camerata and has been a member of the internationally acclaimed baroque ensemble REBEL since 1997.

He has appeared with early music groups all over the United States, including the Carmel Bach Festival, American Classical Orchestra, ARTEK, Concert Royal, Early Music New York, and Pro Music Rara; has toured throughout the Americas and Europe; and has been heard on numerous radio broadcasts. He has accompanied Renée Fleming, Rufus Müller, Rachel Brown, Jed Wentz, Marion Verbruggen, and Barthold Kuijken in recital. In addition to his performing career, he is a recording engineer, producer, and editor of early music recordings for many labels, as well as a producer of music videos.

He is a curator of the antique keyboard instruments at the Flint Collection in Delaware, a tuner of early keyboards at the Metropolitan Museum in New York City, and the early keyboard technician for the Metropolitan Opera. Videos produced by the Metropolitan Museum of Dongsok demonstrating early fortepianos, including the earliest known Bartolomeo Cristofori piano from 1720, have garnered over 400,000 views.

Joseph Tan

Violin

Based since 1997 in Amsterdam, the Netherlands, Joseph maintains an active performing and recording schedule as a member of ensembles such as the Amsterdam Baroque Orchestra, Anima Eterna Brugge, Les Musiciens du Prince-Monaco, Holland Baroque, and the Australian Classical and Romantic Orchestra (ARCO), working regularly with pioneers in the field of historical performance such as Ton Koopman, Jos van Immerseel, and Reinhard Goebel.

After receiving a Bachelor of Music degree in modern violin from the University of Texas at Austin, Joseph studied Baroque violin with Marilyn McDonald at the Oberlin Conservatory of Music, where he earned a M.M. degree in 1997. From 1997-2001, he studied with Monica Huggett and Elizabeth Wallfisch at the Royal Conservatory, The Hague.

Tatiana Daubek

Violin

Tatiana Daubek is known for her "sleekly elegant" playing (Gazettes Long Beach) and "soloistic precision (Early Music America). In a recent performance of Bach's famous Chaccone, Daubek's "flawlessly lyrical rendering filled the cavernous, gold-leaf cathedral with splendor and gave the music the fluidity it wants" (Bachtrack).

She is concertmaster for New York's oldest Bach cantata series, Bach Vespers Holy Trinity. In addition, she performs frequently with the American Classical Orchestra, Carmel Bach Festival, Handel and Haydn Society, Musica Angelica, and Trinity Baroque Orchestra. Ms. Daubek is a founding member of House of Time, a chamber ensemble with a thriving series in Manhattan dedicated to performing music on period instruments. Ms. Daubek has taken part in multiple tours across North and South America with Musica Angelica/Wiener Akademie of The Infernal Comedy and The Giacomo Variations starring John Malkovich.

An active member of her Czech heritage, Ms. Daubek helped start the Festival Jarmily Novotne, a festival in the Czech Republic commemorating the life of star soprano and grandmother, Jarmila Novotna. She has collaborated abroad with the Czech ensemble, Musica Florea and was a featured soloist broadcast live on Czech Radio.

Daubek holds degrees from the University of North Texas, Boston University and The Juilliard School. Aside from music, Tatiana is also a photographer specializing in portraiture and street photography. She is a new mother to her daughter Sofia.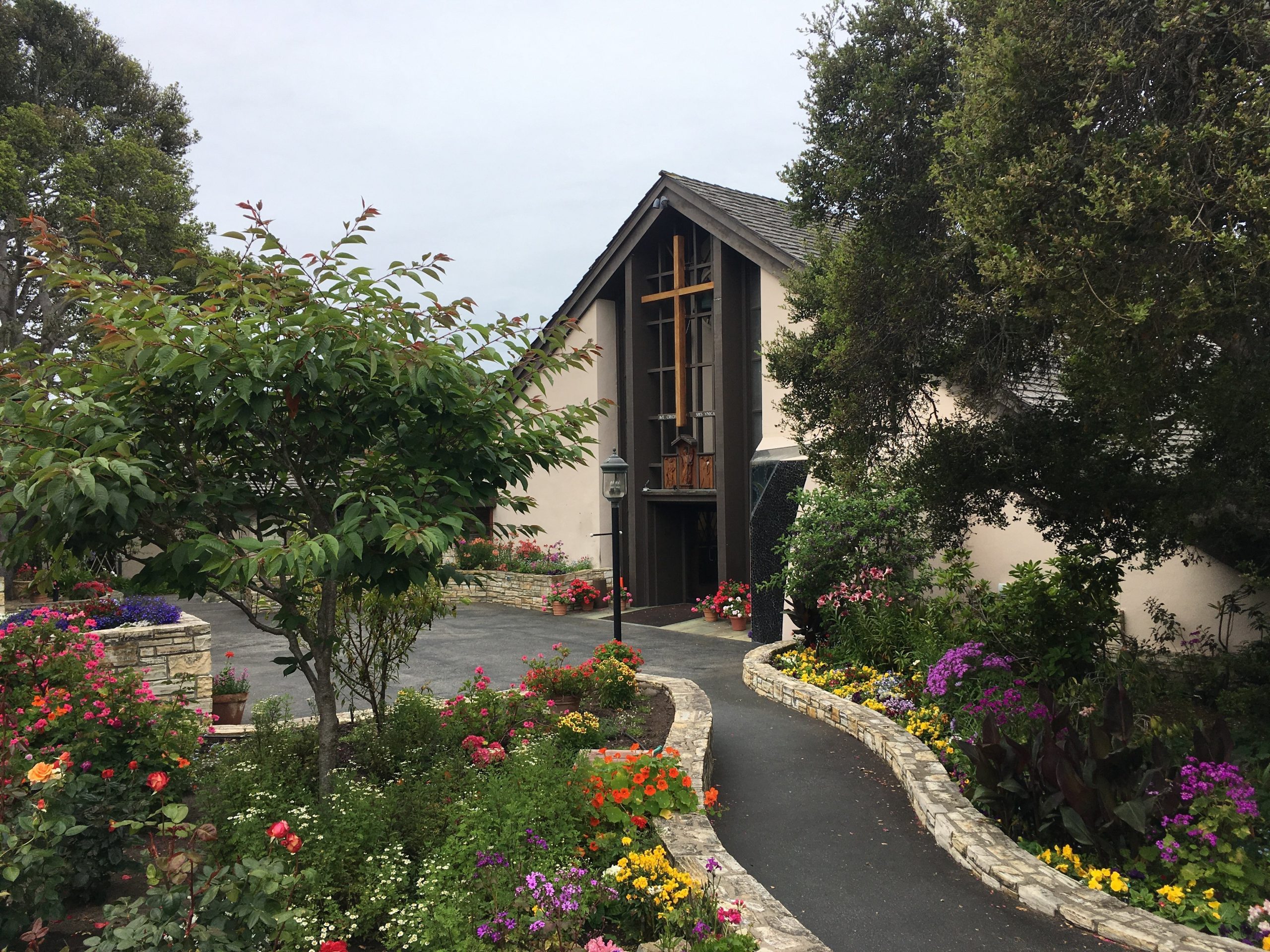 Location
All Saints' Episcopal Church

Dolores St between 9th and 10th Ave, Carmel-by-the-Sea, CA 93921

Website

https://www.allsaintscarmel.org/