String Duos: Cello and Company
Wednesday, July 26, 1:30PM, Sunset Center Foyer 
Theresa Salomon, violin; Sarah Darling, viola; Timothy Roberts, cello; Paul Rhodes, cello; Derek Weller, double bass
BEETHOVEN, Duet for Viola and Cello in E-flat major, ("With Two Eyeglasses Obbligato")
KODÁLY, Duo for violin and cello, Op.7 – Allegro serioso non troppo
KUMMER, Duo for 2 Cellos Op. 156 No. 5 Variations 1-5
ROSSINI, Duet for Cello and Double Bass in D Major
HANDEL/HALVORSEN, Passacaglia for Violin and Cello
"This program explores virtuosic duos with cello and other string instruments with an eclectic mix of styles and periods. Each piece is dynamic and demanding and at the same time, pleasing to the listener." – Timothy Roberts  
Featuring
Sarah Darling

Viola

Described as "a tireless force of musical curiosity, skill, and enthusiasm" and "the one to up the ante" (Boston Musical Intelligencer), Sarah Darling enjoys a varied musical career, holding a variety of leading roles in A Far Cry, Musicians of the Old Post Road, Boston Baroque, Les Bostonades, Gut Reaction, and Antico Moderno, also performing with the Boston Early Music Festival, Emmanuel Music, Newton Baroque, Sarasa, and the Boston Ballet Orchestra.

Sarah studied at Harvard, Juilliard, Amsterdam, Freiburg, and New England Conservatory, working with James Dunham, Karen Tuttle, Wolfram Christ, Nobuko Imai, and Kim Kashkashian. She has recorded old and new music for Linn, Paladino, Azica, MSR, and Centaur, plus a solo album on Naxos and two Grammy-nominated CDs on Crier Records.

Sarah is active as a teacher and coach, on the faculty of the Longy School and serving as co-director of the Harvard Baroque Chamber Orchestra. She regularly shares her thoughts on music at her blog, Listening Deliberately.

Timothy Roberts

Cello

Timothy was founder, artistic director, and cellist of the Art of Music Chamber Players in Boston for 10 years. He was also a founding member and is a current performer in the South Coast Chamber Music society for the last 13 years. He recently purchased Copley Chamber Players Inc which is a performing organization as well as a company that provides musical ensembles for functions, events and weddings.

​

His freelance work includes work with the Boston Symphony Orchestra, the Boston Pops Esplanade Orchestra, the Opera Company of Boston, Boston Ballet, Pro Arte Chamber Orchestra, Boston Classical Orchestra, the Florida Orchestra (Tampa) as well as just about every other type of freelance work available in Boston. He has also taught for many years in various towns and music schools since 1984, teaching both private cello and as a chamber music coach, and in his private studio in Needham.

Mr. Roberts holds degrees in Performance from New England Conservatory, and Northwestern University, and he pursued a doctorate at the Cleveland Institute of Music. He performs on a Gabriello cello made in Florence, Italy in 1751.

Theresa Salomon

Violin

Violinist Theresa Salomon has had her interpretations praised by The New York Times as "sizzling," The Washington Post as "virtuosic,"and The Frankfurter Allgemeine as "on the highest level." She has performed with many of the finest early music ensembles and orchestras, as well as numerous festivals in North America. She has appeared with Ensemble Repast, Four Nations, Artek, Rebel, Trinity Wall Street, American Classical Orchestra, Opera Lafayette, Clarion, National Cathedral, Carmel Bach Festival, Connecticut Early Music Festival, Boston Early Music Festival, among others.

Studying violin in The Netherlands in the early nineteen nineties, at the time a hot bed of early music and historic performance practice, Theresa was swayed by the earthy sound of gut strings. During and after studies in her native Germany, The Netherlands, and Austria, she traveled extensively and performed concerts in Norway, Brazil, Japan, Togo, Malawi, and South Africa. She is also an enthusiast of contemporary music and has premiered numerous works, including a violin concerto on live radio with the Janáček Philharmonic in Ostrava. She has performed at the Gulbenkian Festival in Lisbon, the Prague Spring Festival, and the Ostrava Days for New Music in the Czech Republic.

Theresa has recorded music from Rosenmueller to Xenakis, as well as sound tracks to movies. Theresa is a member of the Orchestra of St Luke's, curates and programs for the chamber music series Friends of Mozart, and lives is New York City.

Derek Weller

Associate Principal Bass

Derek received degrees (MM,BM) from the University of Michigan and is a graduate of the Interlochen Arts Academy. He was a lecturer at the University of Michigan and the University of Toledo, and is currently on the faculty of Eastern Michigan University and Interlochen Arts Academy. In addition to playing in the Michigan Opera Theatre Orchestra, Derek is a member of the Toledo Symphony Orchestra and substitutes frequently with the Detroit Symphony Orchestra.

Derek was also a member of a select international committee organized to rewrite the Suzuki bass method and is an active clinician at Suzuki Institutes nationwide. He owns four basses: a 300-year-old Italian bass, a 200-year-old French bass, and two modern instruments. He frequently plays recitals with his wife, Anna Bittar Weller, a violinist, both in Italy and the U.S.

Paul Rhodes

Cello

Paul Rhodes, Cello, received the Bachelor of Arts in Music from Dominican College, where he studied with Margaret Rowell, and the Master of Music from the University of Texas at Austin after studies with Paul Olefsky. Paul is a member of the Oakland Symphony and, in the summer, the Carmel Bach Festival. Locally, he has worked with the symphonies of Berkeley, Marin, California, Sacramento and San Jose as well as with the New Century Chamber Orchestra, Santa Cruz Baroque Festival, and Earplay. Outside the area he has appeared with the San Antonio Symphony, Brandywine Baroque, Orchestra of Santa Fe, Reinische Philharmonie, and the Jugend im Musik festival in Vienna.
Location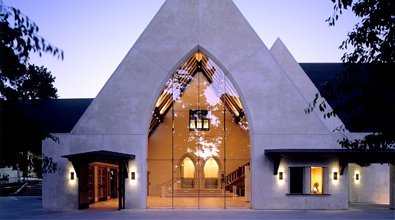 Sunset Center Foyer

San Carlos St between 8th and 10th Ave, Carmel-By-The-Sea, CA 93923

Website

https://www.sunsetcenter.org/