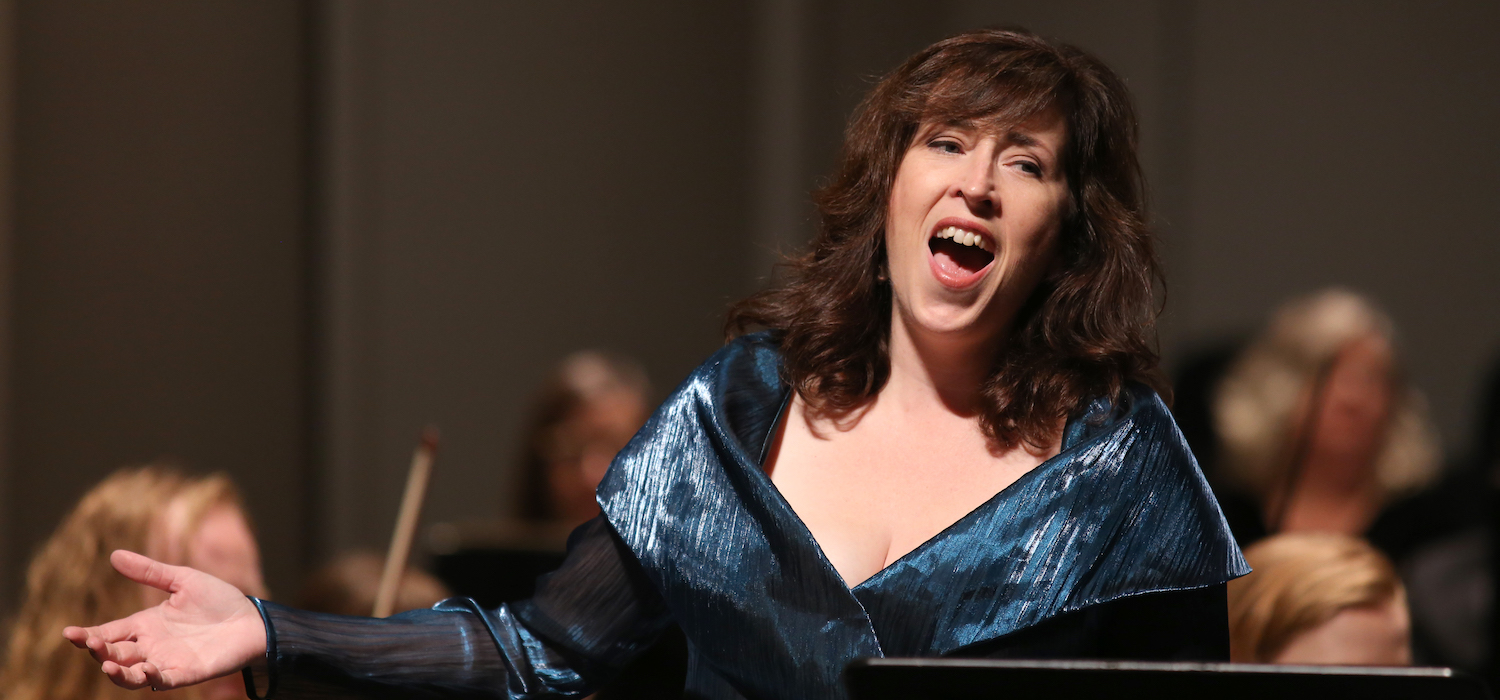 Father and Son
Sunday, July 23, 4:00 PM, Sunset Center Theater
Festival Chorale and Orchestra; Clara Rottsolk, soprano; Meg Bragle, mezzo-soprano; Thomas Cooley, tenor; Enrico Lagasca, bass-baritone
C.P.E. BACH, Magnificat
GEORGE FRIDERIC HANDEL, "I know that my Redeemer liveth" from Messiah
C.P.E. BACH, Introduction to Credo
J.S. BACH, Credo from Mass in B Minor, BWV 232
Artistic Advisor and Director of Choral Activities Andrew Megill leads special Sunday afternoon performances inspired by C.P.E. Bach's 1786 concert in Hamburg honoring J.S. Bach. The concert celebrates the Bach family's legacy and the musical bond between father and son.
C.P.E. Bach's Magnificat begins with trumpet fanfares, joyous chorus, and high string acrobatics, followed by arias from each of the vocal soloists. Soprano Clara Rottsolk's aria will give you goose bumps as her voice hovers fluidly above the violins and celli. Tenor Thomas Cooley bounds in with an exultant gigue, followed by the bass's lively, operatic tune. Bass-baritone Enrico Lagasca is featured in an uplifting, cheerful aria before mezzo-soprano Meg Bragle sings an elegant aria enhanced by the warm sounds of baroque flutes. The final movement, Amen, is a brilliantly complex fugue, the son's writing rivaling the compositions of his father.
"I know that my Redeemer liveth" is one of the best-known melodic arias from Handel's iconic Messiah. The soprano aria offers comforting simplicity – old-fashioned and familiar. The orchestra mirrors the soprano's lilting melody creating an atmosphere of peaceful reflection.
C.P.E. Bach ended the concert with his father's Credo from the B Minor Mass, which can be described as a J.S. Bach sampler. Five of the nine movements feature music from his famous cantatas, while the other four demonstrate his emotional breadth and symbolic genius. Et incarnatus est has an especially supernatural quality. He leverages the combined forces of the orchestra and five-part chorale to build concentrated suspense, showcasing his music's atmospheric and powerful qualities.