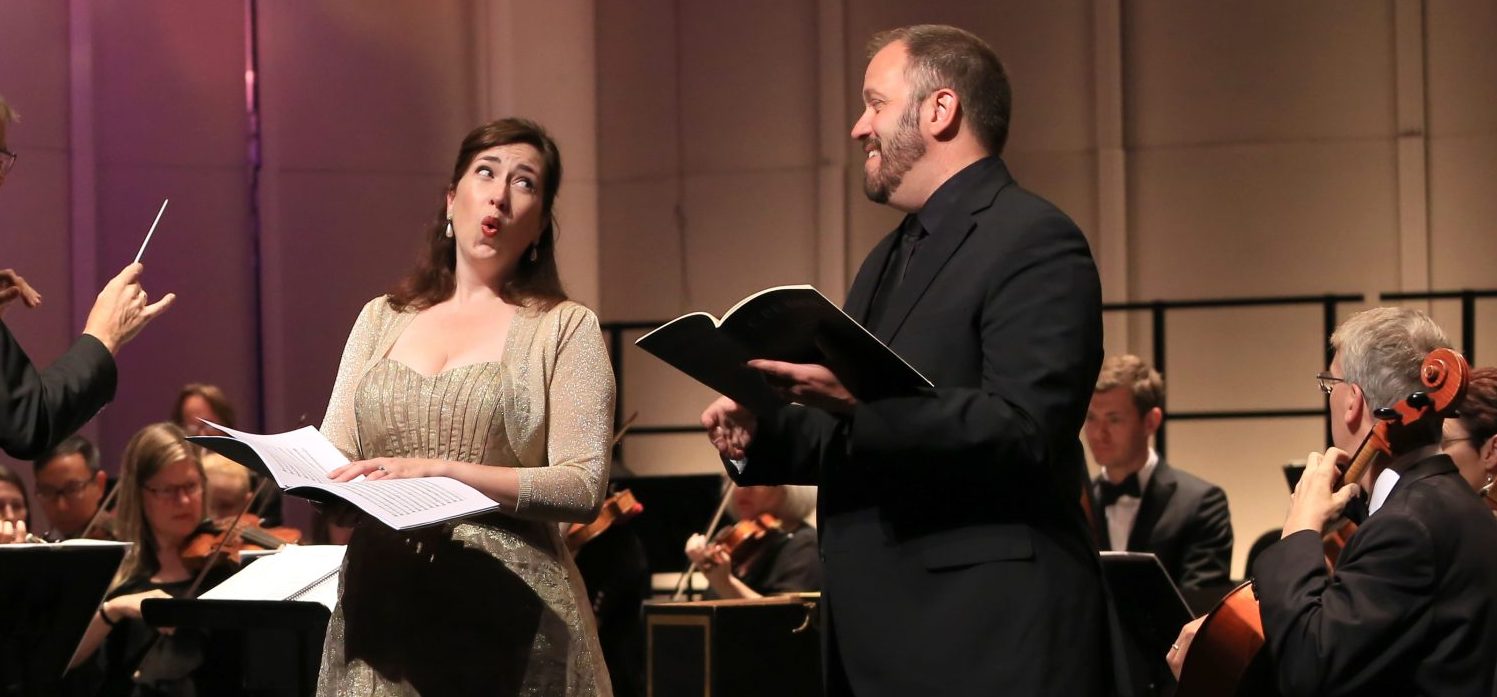 Easter Oratorio
Saturday, July 30, 7:30 PM
Orchestra, Chorale, and Soloists conducted Nicholas McGegan
Jean-Philippe Rameau, Suite from Dardanus
J.S. Bach, Easter Oratorio, BWV 249
Clara Rottsolk, soprano; Meg Bragle, mezzo-soprano, Thomas Cooley, tenor; Dashon Burton, bass-baritone
Bach's Easter Oratorio opens with a festive movement featuring trumpets and drums joyfully heralding an Easter celebration.
This triumphant liturgical work portrays a dramatized biblical story through four characters: Maria Jacobi (soprano), Mary Magdalene (mezzo-soprano), and the apostles Peter (tenor) and John (bass). Surprisingly, this masterwork, first written as a cantata for Easter Sunday's mass, is a reimagined expansion on a birthday cantata he wrote for Duke Christian von Sachsen-Weißenfels just two weeks before the Oratorio's premiere. He continued to refine and embellish the Easter Oratorio up to the final few years of his life, adding arias and a four-part opening chorus, as well as altering instrument choices for select solos. The result is a superior example of Bach's artistry and skill.
Bach's Easter Oratorio invites the listener to indulge in intimate serenades. Solos and duets throughout the piece each offer their own charm, utilizing the unique character of an instrument to illustrate another component of the story. One duet between baroque flute and soprano paints Maria Jacobi (soprano) in dialogue with her own feelings or thoughts portrayed by the flute's weaving melodic lines.
This performance will feature vocal soloists Clara Rottsolk (soprano), Meg Bragle (mezzo-soprano), Thomas Cooley (tenor), and Dashon Burton (bass-baritone).
Rameau's Suite from Dardanus includes fourteen delightful musical vignettes. It opens in the spirit of a festive Renaissance dance highlighted by tambourin jingles and rhythmic drumming. The second and fourth movements star the baroque flutes' floating melodies and luscious oboe lines. Movement five, Rigaudon, boasts captivating rhythmic undercurrents performed by the low strings. The final movement, Chaconne, features the warmth of the woodwind section, bright fanfares in the brass, and virtuosic passages in the strings leading to a satisfying, peaceful close.
00

days

00

hours

00

minutes

00

seconds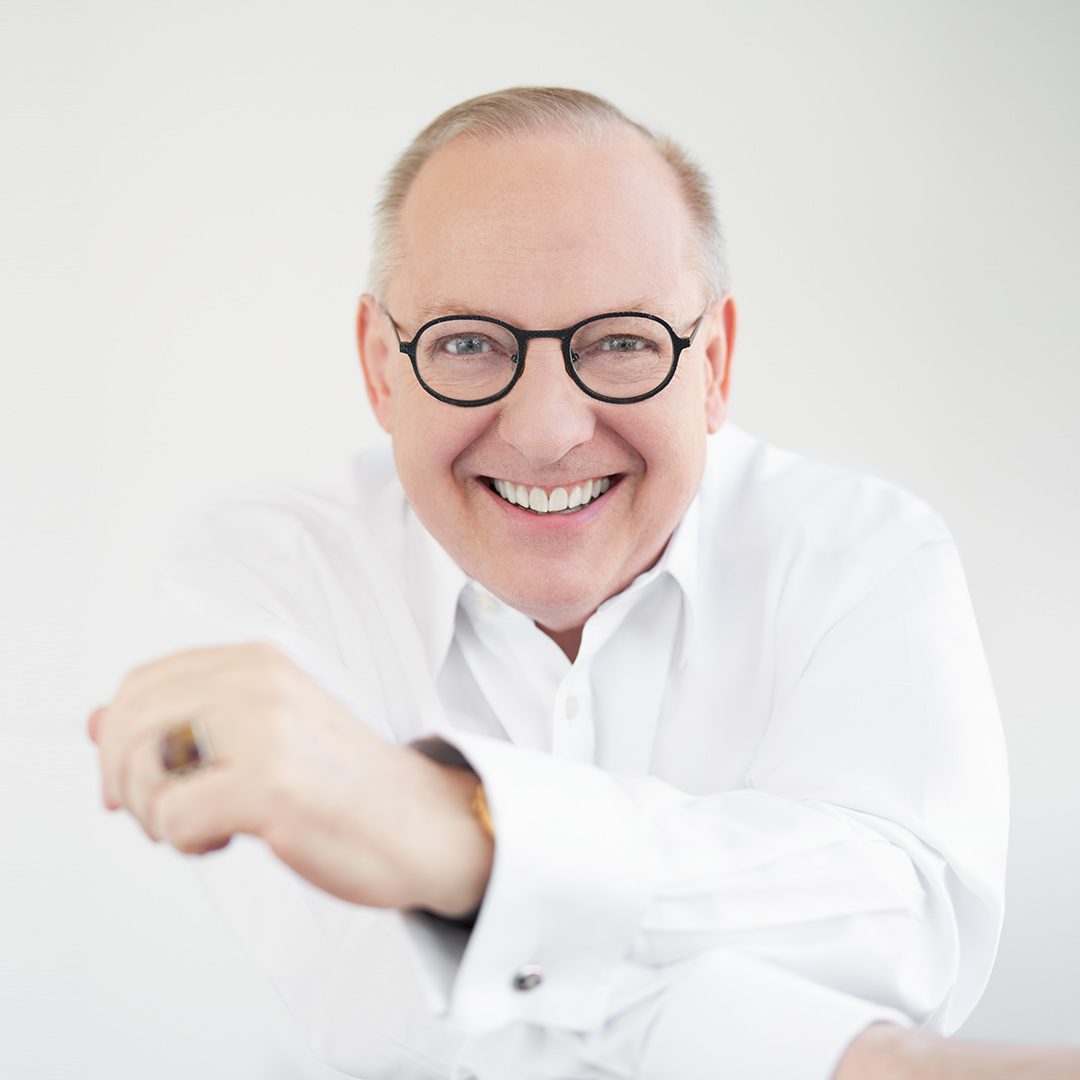 Presenter
Nicholas McGegan
Soloists
Clara Rottsolk

Soprano soloist

A native of Seattle, soprano Clara Rottsolk earned her music degrees at Rice University and Westminster Choir College, and was recognized for musical excellence by the Metropolitan Opera National Council (Northwest Region). She is based in Philadelphia and teaches voice at Swarthmore, Haverford, and Bryn Mawr College. In a repertoire extending from the Renaissance to the contemporary, her solo appearances have taken her across the United States, the Middle East, Japan, and South America. She specializes in historically informed performance practice singing with orchestras and chamber ensembles including American Bach Soloists, Santa Fe Pro Musica, Les Délices, Pacific MusicWorks, the American Classical Orchestra, St. Thomas Church 5th Avenue, Bach Collegium San Diego, Atlanta Baroque, Trinity Wall Street, Seattle Baroque Orchestra, Folger Consort, and ARTEK among others.

Dashon Burton

Bass-baritone Soloist

Dashon Burton returns to the Carmel Bach Festival for a fifth season as bass-baritone soloist. The Bronx, New York native was previously a member of the Chorale. Praised for his "nobility and rich tone," Burton has established a world-wide career in opera, recital, and in many works with orchestra. He is a regular guest with the Cleveland Orchestra and Franz Welser-Möst. Dashon has won prizes from the ARD International Music Competition and the International Vocal Competition in 's-Hertogenbosch, and from the Oratorio Society of New York and the Bach Choir of Bethlehem's Competition for Young American Singers. He graduated from the Oberlin College Conservatory of Music and received his Master of Music degree from Yale University's Institute of Sacred Music.

Dashon Burton appears by arrangement with Colbert Artists Management, Inc., 307 Seventh Avenue, Suite 2006, New York NY 10001.
Forays into more varied repertoire have included his performances of Michael Tippet's A Child of our Time at Harvard, Barber's Dover Beach, and Hans Eisler's Ernste Gesaenge with A Far Cry chamber orchestra in Boston, Copland's Old American Songs with the Kansas City Symphony, Schubert's Die Winterreise with string quartet, and performances and recording of Craig Hella Johnson's Considering Matthew Shepard with the vocal group Conspirare. Last season, he premiered Paul Moravec's new oratorio, Sanctuary Road, at Carnegie Hall and performed David Lang's The Little Match Girl Passion at the Metropolitan Museum of Art in New York.

Dashon's 2018/19 season begins with his debut at the Salzburg Festival in Salomé. He sings Beethoven's Symphony No. 9 with the National Arts Centre Orchestra in Ottawa and with the Cincinnati Symphony, Dvoark's Stabat Mater with the Houston Symphony, Mozart's Coronation Mass et al. with Philharmonia Baroque, the C minor Mass with the Grand Rapids Symphony, and the Requiem with the Bethlehem Bach Festival and Los Angeles Chamber Orchestra. He sings also Haydn's Creation and the role of Zebul in Handel's Jeptha, the Verdi Requiem, Moussorgsky's Songs and Dances of Death, and returns to the Cleveland Orchestra for a subscription week of Schubert's Mass in E flat Major in May. December finds him performing with the contemporary vocal ensemble Roomful of Teeth, of which Dashon is an original member, at Paris'Théatre de la Ville in Peter Sellars' production of Claude Vivier's Kopernikus, un ritual de mort.

Burton returns to Trinity Wall St. for a Baroque recital this season. For his other recitals in Boston and San Francisco, the program is based on his recording Songs of Struggle and Redemption: We Shall Overcome, singled out by the New York Times as "profoundly moving…a beautiful and lovable disc" in its May 2016 Classical Play list.

Burton's opera engagements include singing Sarastro in Die Zauberflöte in Dijon and Paris, and the role of Jupiter in Rameau's Castor and Pollux with Christoph Rousset and Les Talens Lyriques. He has toured Europe in the St. John Passion with Christoph Prégardien's Le Concert Lorraine, and in Italy with Maasaki Suzuki and the Yale Schola Cantorum in the St. Matthew Passion, a work he also sang on tour in the Netherlands with the NNSO.

Dashon has won prizes from the ARD international Music Competition and the International Vocal Competition in 's-Hertogenbosch, and from the Oratorio Society of New York and the Bach Choir of Bethlehem's Competition for Young American Singers. He graduated from the Oberlin College Conservatory of Music and received his Master of Music degree from Yale University's Institute of Sacred Music.

Meg Bragle

Mezzo-soprano Soloist

Widely praised for her musical intelligence, American mezzo-soprano Meg Bragle is quickly earning an international reputation as one of today's most gifted and versatile mezzo-sopranos.

Frequently a featured soloist with Sir John Eliot Gardiner and the English Baroque Soloists, she made her BBC Proms debut with them singing Bach's Easter and Ascension Oratorios, has performed with them at the Leipzig Bachfest and the Prague Spring, Luzerne, Aldeburgh and Brighton festivals, and has made four recordings with the group including the recently released Bach B Minor Mass.

Meg has sung in North America and Europe with the Orpheus Chamber Orchestra, the Orchestra of St. Luke's, Orchestre Révolutionnaire et Romantique, Tafelmusik Baroque Orchestra, Orchestra of the Age of Enlightenment, Les Violons du Roy, Apollo's Fire, and the Dunedin Consort. She has also appeared with many symphony orchestras in the US and Canada including the Houston, Indianapolis, Pacific, and Colorado Symphonies; the National Arts Center Orchestra, and a series of concerts with the Calgary Philharmonic including Handel's Messiah and Beethoven's Symphony No. 9.

Highlights of her 2016/17 season include appearances with Milwaukee Symphony, Cincinnati Symphony, St. Paul Chamber Orchestra, American Bach Soloists, Dunedin Consort, Orchestra of the Age of Enlightenment, and Early Music Vancouver. Meg also performs this season at the Winter Park, Carmel Bach, and London Baroque Festivals, with Voices of Music, and Catacoustic Consort. Other recent highlights include Bruno Moretti's Vespro with New York City Ballet, tours of Bach's St. Matthew Passion and Christmas Oratorio with the Netherlands Bach Society and Bach's Lutheran Masses with the Orchestra of the Age of Enlightenment.

Her recent opera roles include Idamante in Mozart's Idomeneo, Dido and the Sorceress in Purcell's Dido and Aeneas, Dardano in Handel's Amadigi, Amastre in Handel's Serse, Speranza in Monteverdi's L'Orfeo, Ippolita in Cavalli's Elena, and Elpina in Vivaldi's La Fida Ninfa.

In addition to those with the English Baroque Soloists, she has made several recordings with Apollo's Fire: Mozart's Requiem (Koch), Handel's Dixit Dominus and Ode for the Birthday of Queen Anne (Avie), and Monteverdi's Vespro della Beata Vergine (Avie), and L'Orfeo (Eclectra). Other recordings include Cozzolani's Vespro della Beata Vergine and Messa Paschale with Magnificat (Musica Omnia), Music of Medieval Love with New York's Ensemble for Early Music (Ex Cathedra), Toby Twining's Chrysalid Requiem (Cantaloupe), Anthony Newman's Requiem (Khaeon World Music) and Copland's In the Beginning with the late John Scott and the Men and Boy Choir of St. Thomas Fifth Avenue and the Oratorio Singers of Charlotte on their own labels.

Thomas Cooley

Tenor Soloist

Minnesota-born tenor Thomas Cooley has established a reputation on both sides of the Atlantic — and beyond — as a singer of great versatility, expressiveness, and virtuosity.

Possessing a lyric tenor voice of great flexibility, dynamic range, and precision, he has appeared with such conductors as Helmuth Rilling, Donald Runnicles, Osmo Vänskä, Eji Oue, Michael Tilson-Thomas, Wolfgang Sawallisch, Nicholas McGegan, Robert Spano, David Robertson, Carlo Rizzi, Franz Welser-Möst, Manfred Honneck, Michael Schønwandt, Gil Shohat, and Kryzstof Penderecki. His repertoire on the concert stage comprises works such as Beethoven's Missa Solemnis, Berlioz's Requiem, Nuits d'été and L'enfance du Christ, Haydn's Seasons, Stravinsky's Les Noces, Handel's Messiah, Mendelssohn's Lobgesang, Kodály's Psalmus Hungaricus, Honneger's King David, Mozart's Requiem, Elgar's Dream of Gerontius, Bernstein's Candide, and Penderecki's Credo. He is frequently invited to perform in Beethoven's Ninth Symphony, a role that has taken him to Singapore, Japan, Taiwan, Germany, Italy, Spain, and throughout the United States. In the Baroque repertoire he is a well-known interpreter of the works of Bach and Handel, most especially in the role of the Evangelist in Bach's Passions and in the great oratorios of Handel.

Recent and upcoming appearances of note include Beethoven's Ninth Symphony with the Baltimore Symphony Orchestra and the Milwaukee Symphony; Britten's War Requiem with the Indianapolis, Atlanta, and Oregon Symphonies; Handel's Messiah with the Oregon, Houston, and Charlotte Symphonies as well as the Calgary Philharmonic and National Symphony Orchestra; " Peter Quint" in Britten's Turn of the Screw with the St. Paul Chamber Orchestra; Bob Boles in Britten's Peter Grimes with the St. Louis Symphony in Carnegie Hall; the title role in Handel's Samson with the American Classical Orchestra at Alice Tully Hall (Nicholas McGegan conducting); the world premiere of Christopher Theofanidis' Creation Oratorio with Atlanta Symphony; "Tristan" in Frank Martin's Le vin herbé with Bergen National Opera; "Crown Prince" in Kevin Puts' Silent Night with Cincinnati Opera; "Acis" in a new production of Handel's Acis and Galatea and L'Allegro with the Mark Morris Dance Group; Bach's St. Matthew Passion with Seattle Symphony and St. John Passion with Pacific Musicworks and the Pittsburgh Symphony; and performances at the Oregon and Carmel Bach Festivals.

As Artist in Residence with Chicago's Music of the Baroque, Cooley performs Monteverdi's Vespers, Handel's Judas Maccabaeus, and a program of Bach Cantatas this season.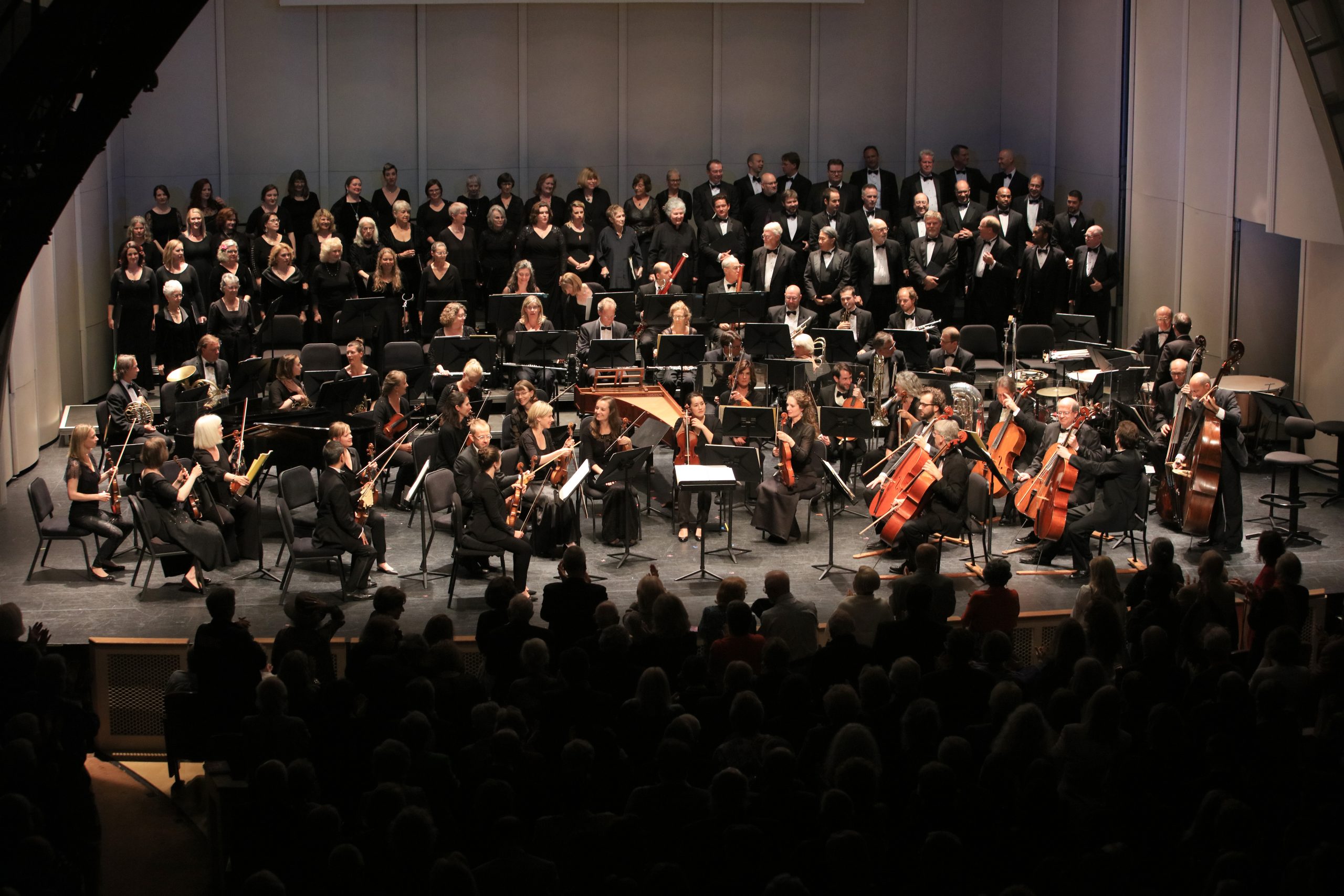 Location
Sunset Center Theater

San Carlos St between 8th and 10th Ave, Carmel-By-The-Sea, CA 93923