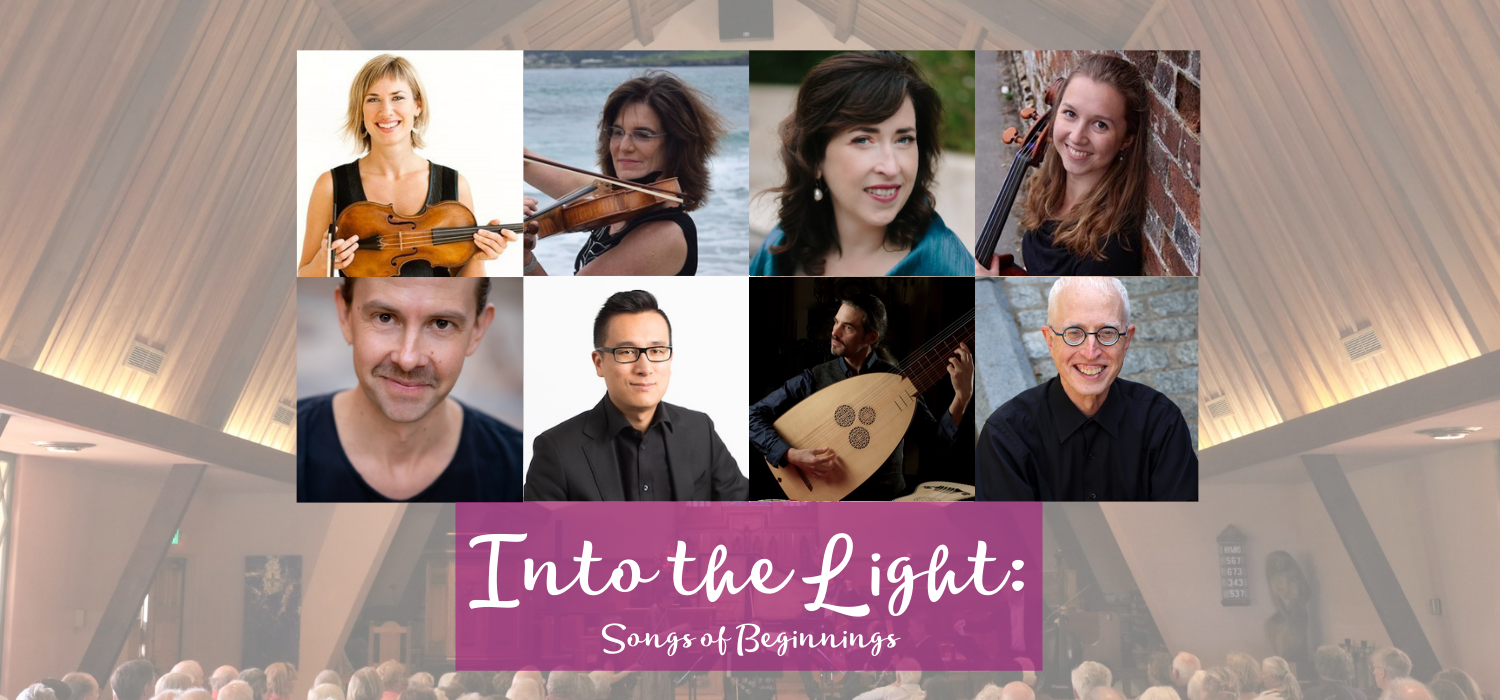 Into the Light: Songs of Beginnings
Friday, July 28, 3:00PM, All Saints' Episcopal Church 
Meg Bragle, mezzo-soprano soloist; Cristina Zacharias, violin; Evan Few, violin; Meg Eldridge, viola; Brandon Chui, viola; Annabeth Shirley, cello; Michael Beattie, organ; Dan Swenberg, theorbo/archlute
ERLEBACH, Trocknet Euch ihr heissen Zähren
LEONARDA, Sonata VII
ASSANDRA, Ave Verum Corpus
HEGGIE, Here and Gone – In the morning
SHAW, Can't voi l'aube
KERNIS, String Quartet #1, 2nd mvt. "musica celestis"
RUSCA, Canzone
LEONARDA, O Maria, tu dulcis
BONDS, Bright Star
PRICE, Night
This program features composers from many countries and eras, from late 17th century composers such as Philipp Erlebach and Isabella Leonarda, to living composers like Jake Heggie and Caroline Shaw. 
Featuring
Meg Bragle

Mezzo-soprano Soloist

Widely praised for her musical intelligence, American mezzo-soprano Meg Bragle is quickly earning an international reputation as one of today's most gifted and versatile mezzo-sopranos.

Frequently a featured soloist with Sir John Eliot Gardiner and the English Baroque Soloists, she made her BBC Proms debut with them singing Bach's Easter and Ascension Oratorios, has performed with them at the Leipzig Bachfest and the Prague Spring, Luzerne, Aldeburgh and Brighton festivals, and has made four recordings with the group including the recently released Bach B Minor Mass.

Meg has sung in North America and Europe with the Orpheus Chamber Orchestra, the Orchestra of St. Luke's, Orchestre Révolutionnaire et Romantique, Tafelmusik Baroque Orchestra, Orchestra of the Age of Enlightenment, Les Violons du Roy, Apollo's Fire, and the Dunedin Consort. She has also appeared with many symphony orchestras in the US and Canada including the Houston, Indianapolis, Pacific, and Colorado Symphonies; the National Arts Center Orchestra, and a series of concerts with the Calgary Philharmonic including Handel's Messiah and Beethoven's Symphony No. 9.

Highlights of her 2016/17 season include appearances with Milwaukee Symphony, Cincinnati Symphony, St. Paul Chamber Orchestra, American Bach Soloists, Dunedin Consort, Orchestra of the Age of Enlightenment, and Early Music Vancouver. Meg also performs this season at the Winter Park, Carmel Bach, and London Baroque Festivals, with Voices of Music, and Catacoustic Consort. Other recent highlights include Bruno Moretti's Vespro with New York City Ballet, tours of Bach's St. Matthew Passion and Christmas Oratorio with the Netherlands Bach Society and Bach's Lutheran Masses with the Orchestra of the Age of Enlightenment.

Her recent opera roles include Idamante in Mozart's Idomeneo, Dido and the Sorceress in Purcell's Dido and Aeneas, Dardano in Handel's Amadigi, Amastre in Handel's Serse, Speranza in Monteverdi's L'Orfeo, Ippolita in Cavalli's Elena, and Elpina in Vivaldi's La Fida Ninfa.

In addition to those with the English Baroque Soloists, she has made several recordings with Apollo's Fire: Mozart's Requiem (Koch), Handel's Dixit Dominus and Ode for the Birthday of Queen Anne (Avie), and Monteverdi's Vespro della Beata Vergine (Avie), and L'Orfeo (Eclectra). Other recordings include Cozzolani's Vespro della Beata Vergine and Messa Paschale with Magnificat (Musica Omnia), Music of Medieval Love with New York's Ensemble for Early Music (Ex Cathedra), Toby Twining's Chrysalid Requiem (Cantaloupe), Anthony Newman's Requiem (Khaeon World Music) and Copland's In the Beginning with the late John Scott and the Men and Boy Choir of St. Thomas Fifth Avenue and the Oratorio Singers of Charlotte on their own labels.

Annabeth Shirley

Cello

Cellist Annabeth Shirley, a native Oregonian, performs regularly with ensembles throughout the Pacific Northwest, including Seattle Baroque Orchestra, Vancouver Early Music, the Oregon Bach Festival, Baroque Music Montana, and Portland Baroque Orchestra, where she is honored to hold the Ruth K. Pointdexter Chair. Past performances in Europe include concerts with the Orchestra of the Age of Enlightenment, the Nederlandse Bachvereniging, and Le Concert d'Apollon, as well as multiple appearances in the Utrecht Early Music Festival.

She teaches in workshops including the Seattle Baroque Flute Summer Workshop and Baroque Music Montana's Period Performance Workshop. Annabeth holds a bachelors and masters degree in Baroque Cello from the Royal Conservatory of The Hague, and bachelors degrees in Cello Performance and Biology from the University of Michigan. She plays a cello of anonymous origin from approximately 1830, and she currently resides in Salem, OR, with her husband, bassoonist Nate Helgeson.

Evan Few

Violin

Atlanta native Evan Few is a freelancer living in Philadelphia. An assertive, collaborative instrumentalist, he is equally adept as music director, orchestral musician, and chamber soloist and has performed on stages across the globe with some of its most esteemed early music ensembles, including Anima Eterna Brugge, Bach Collegium Japan, and the Taverner Consort.

Evan is a core member of Apollo's Fire; Artistic Administrator and co-concertmaster of the Atlanta Baroque Orchestra; frequent guest artist with Chatham Baroque and Four Nations Ensemble; and, most recently, co-founder of Filament.

He holds Master's degrees from Oberlin and Koninklijk Conservatorium Den Haag, and is a devoted cook and yogi.

Meg Eldridge

Viola

Meg studied at the University of Michigan, the Manhattan School of Music, and the San Francisco Conservatory of Music. She performs with the Marin Symphony, the Santa Rosa Symphony, and Philharmonia Healdsburg. She also plays violin with the Archangeli Baroque Strings, Marin Baroque of the Marin String Quartet, which gives concerts throughout the San Francisco Bay Area. Meg plays on a viola that was made by Bronek Cison in Chicago in 2007, as well as on a French viola made in Mirecourt in the late 1800's. She teaches violin and viola at the Marin Waldorf School and at the Branson School.

Michael Beattie

Keyboards, Organ, Harpsichord

Michael Beattie has received international attention as a conductor, keyboardist, and vocal coach specializing in the music of the Baroque period. Conducting engagements have included Purcell's Dido and Aeneas (Glimmerglass Opera); Handel's Rinaldo, Rodelinda, and Riccardo Primo (Pittsburgh Opera); and Handel's Teseo (Chicago Opera Theater). For Boston's Emmanuel Music, he has conducted Handel's Ariodante, the St. John Passion, the complete Bach Motets, and more than one hundred Bach cantatas.

A highly regarded keyboard player, Mr. Beattie has performed with the Boston Symphony Orchestra, BachFest Leipzig, the Saint Paul Chamber Orchestra, Boston Baroque, the Handel and Haydn Society, Les Violons du Roy, New World Symphony, and the Mark Morris Dance Group. He toured in the US and Europe with director Peter Sellars: as Assistant Conductor for the Mozart/Da Ponte cycle and as organist for staged Bach cantatas with Lorraine Hunt Lieberson.

Beattie is currently Artistic Administrator and Principal Keyboardist of Emmanuel Music. He has recorded for KOCH International Classics and Nonesuch records.

Cristina Zacharias

Associate Principal Second Violin

Canadian violinist Cristina Zacharias has been a core member of the Tafelmusik Baroque Orchestra since 2004. Frequently featured in solo and chamber music repertoire, she has performed extensively across North America, Europe, Asia and Australia. Cristina has been part of the Carmel Bach Festival since 2006, and can be heard on over 25 recordings for the ATMA, Analekta, CBC, BIS, Naxos and Tafelmusik Media labels. As an educator, Cristina is active in Tafelmusik's training institutes as well as at the University of Toronto.

Equally passionate about baroque, classical and modern repertoire, Cristina is a frequent collaborator, guest soloist and director with a diverse group of ensembles, including the Toronto Bach Festival, Theatre of Early Music, Manitoba Chamber Orchestra, Pacific Baroque Orchestra, the Brandon Chamber Players. Cristina holds a Master's degree in music from McGill University.

Sora Park Shepard

Keyboards

Pianist, Sora Park Shepard is a collegiate educator, church keyboardist, and collaborative artist living in Champaign, IL. After graduating from Hanyang University in Seoul, South Korea, she moved to the United States to continue graduate studies, receiving a Master's degree from Western Illinois University and an Artist Diploma from the conservatory at the University of Missouri–Kansas City. While in the U.S., Shepard has found success as a soloist, performing several concertos with regional orchestras and additionally was awarded first place in both the American Prize competition and the Artist Presentation Society Competition in St. Louis. On demand as a collaborative artist, she has performed for several university and professional ensembles, and is a current member of Soom Soloist Ensemble in Atlanta, GA. When not playing and teaching piano, Sora enjoys running, weight lifting, tending her plants, and spending time with her cat, Mimsey, and her husband, Matthew.

Brandon Chui

Viola

Equally at home in the world of historical performance practice and modern viola, Brandon Chui joined Tafelmusik Baroque Orchestra in September 2018. He has been a member of the Hamilton Philharmonic since 2007 and held the position of assistant principal viola with the Kitchener-Waterloo Symphony from 2015 to 2017.
He has performed extensively with the Canadian Opera Company, Malaysian Philharmonic, and Toronto Symphony Orchestras. Having previously held leading roles at Italy's Centre for Operatic Studies, Switzerland's Verbier Festival, the Schleswig-Holstein Festival in Germany, Brandon is a regular mentor/principal at Boris Brott Music Festival's National Academy Orchestra in Hamilton, Ontario (Canada).

A native Torontonian, his musical travels have brought him throughout North America, Europe, Australia and Asia to such stages as Los Angeles' Disney Hall, New York's David Geffen Hall (Lincoln Center), Berlin's Konzerthaus, Lucerne's KKL, Zurich's Tonhalle, and the opera houses of Genova, Lyon, and Versailles.

Brandon received his first violin lessons at the age of thirteen. Before that, he started piano at a young age and took up a keen interest in the trombone, an instrument he started in sixth grade and faithfully continued with nerdy love until the end of high school, by which time he had added trumpet, tuba, and timpani to the home cacophony.
Location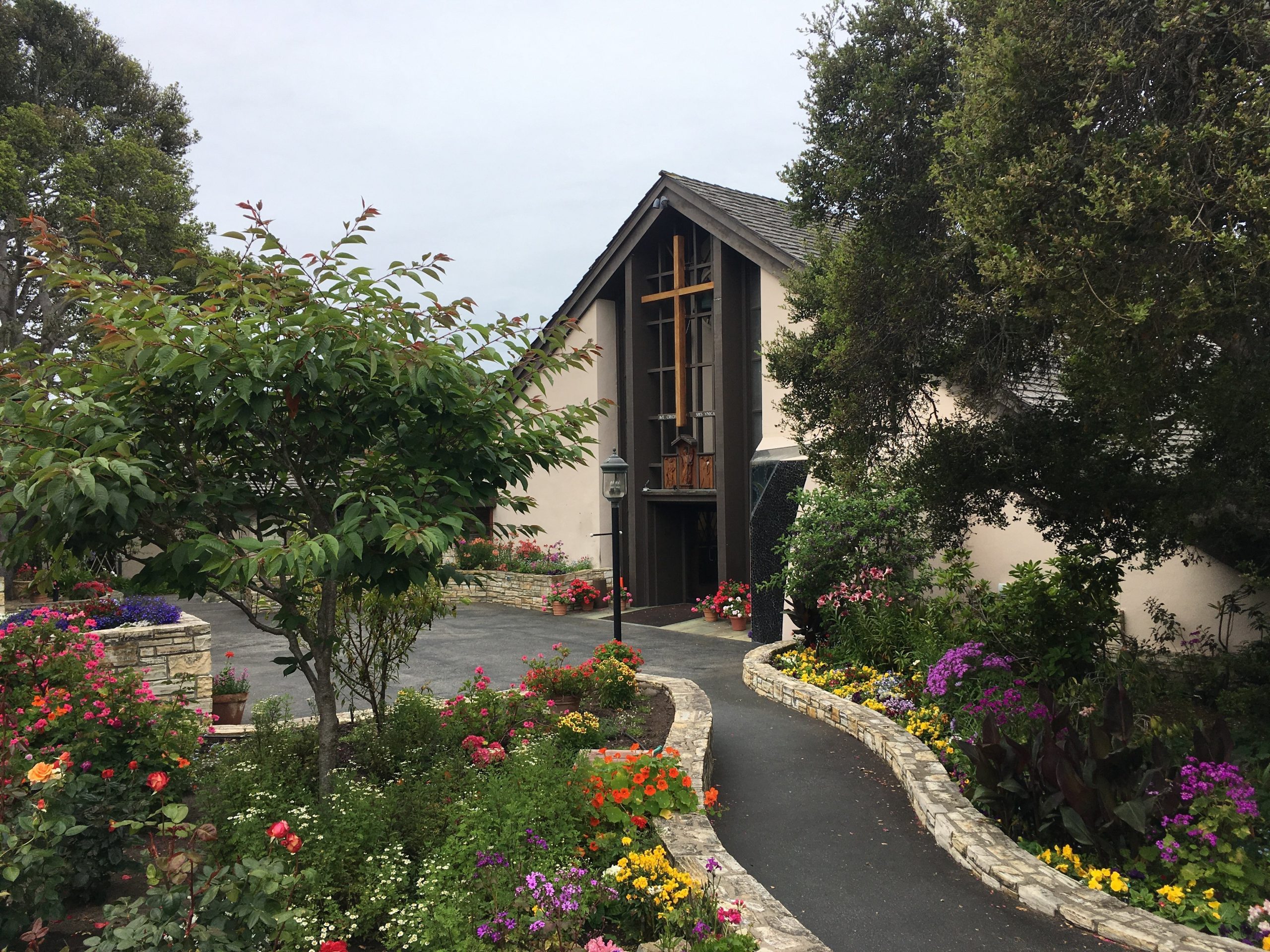 All Saints' Episcopal Church

Dolores St between 9th and 10th Ave, Carmel-by-the-Sea, CA 93921

Website

https://www.allsaintscarmel.org/