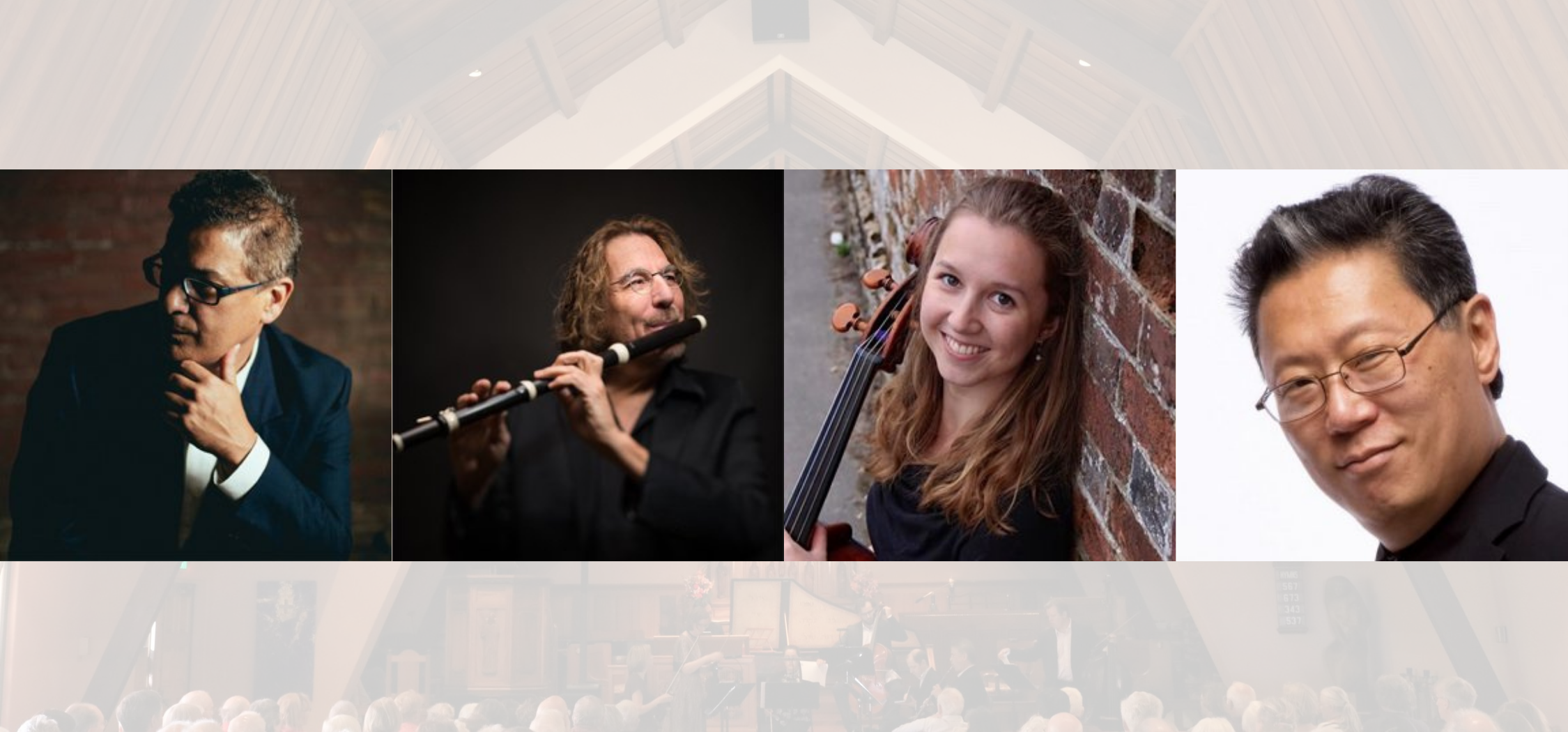 Trio Sonatas
Thursdays, July 21 & 28, 3:00 PM
Stephen Schultz, baroque flute; Gonzalo Ruiz, oboe; Annabeth Shirley, cello; Dongsok Shin, harpsichord
Telemann, Trio in E
J.S. Bach, Flute Sonata in A
J.S. Bach, Oboe Sonata in C
J.S. Bach, Well Tempered Clavier, Book 1
Prelude & Fugue in D Major, BWV 850
Telemann, Trio Sonata in D
00

days

00

hours

00

minutes

00

seconds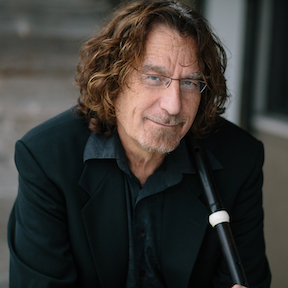 Presenter
Stephen Schultz
Soloists
Annabeth Shirley

Cello

Cellist Annabeth Shirley, a native Oregonian, performs regularly with ensembles throughout the Pacific Northwest, including Seattle Baroque Orchestra, Vancouver Early Music, the Oregon Bach Festival, Baroque Music Montana, and Portland Baroque Orchestra, where she is honored to hold the Ruth K. Pointdexter Chair. Past performances in Europe include concerts with the Orchestra of the Age of Enlightenment, the Nederlandse Bachvereniging, and Le Concert d'Apollon, as well as multiple appearances in the Utrecht Early Music Festival.

She teaches in workshops including the Seattle Baroque Flute Summer Workshop and Baroque Music Montana's Period Performance Workshop. Annabeth holds a bachelors and masters degree in Baroque Cello from the Royal Conservatory of The Hague, and bachelors degrees in Cello Performance and Biology from the University of Michigan. She plays a cello of anonymous origin from approximately 1830, and she currently resides in Salem, OR, with her husband, bassoonist Nate Helgeson.

Dongsok Shin

Harpsichord

Dongsok Shin was born in Boston and studied modern piano with his mother, Chonghyo Shin, and with Nadia Reisenberg at the Mannes College of Music. He converted exclusively to early keyboard instruments in the early 1980's. He received international recognition as music director of baroque opera productions with the Mannes Camerata and has been a member of the internationally acclaimed baroque ensemble REBEL since 1997.

He has appeared with early music groups all over the United States, including the Carmel Bach Festival, American Classical Orchestra, ARTEK, Concert Royal, Early Music New York, and Pro Music Rara; has toured throughout the Americas and Europe; and has been heard on numerous radio broadcasts. He has accompanied Renée Fleming, Rufus Müller, Rachel Brown, Jed Wentz, Marion Verbruggen, and Barthold Kuijken in recital. In addition to his performing career, he is a recording engineer, producer, and editor of early music recordings for many labels, as well as a producer of music videos.

He is a curator of the antique keyboard instruments at the Flint Collection in Delaware, a tuner of early keyboards at the Metropolitan Museum in New York City, and the early keyboard technician for the Metropolitan Opera. Videos produced by the Metropolitan Museum of Dongsok demonstrating early fortepianos, including the earliest known Bartolomeo Cristofori piano from 1720, have garnered over 400,000 views.

Gonzalo X. Ruiz

Principal Oboe

Born in La Plata, Argentina, Gonzalo X. Ruiz is one of the world's most critically acclaimed baroque oboists. He performs as principal oboist and soloist with groups such as Philharmonia Baroque, Ensemble Sonnerie, Boston Early Music Festival, The English Concert, Wiener Akademie, and Orchestra of the Age of Enlightenment. He has collaborated with conductors McGegan, Savall, Pinnock, Rattle, Egarr, Manze, Leonhardt, Hogwood, Hassellböck, and many others.

His playing is featured on dozens of recordings including his 2010 Grammy™-nominated recording of reconstructions of the four orchestral suites and the concertos of J.S. Bach. In addition to frequent appearances in recital and with chamber ensembles, his groundbreaking work in new music with American Baroque earned the ASCAP Award for Adventurous Programming and the WQXR Record of the Year Award.

Ruiz was appointed to the faculty of The Juilliard School in 2009 and for many years prior taught at Oberlin Conservatory's Baroque Performance Institute and the Longy School's International Baroque Institute and has given master classes at many of the best American and European conservatories. His former students now fill most of the key oboe positions in baroque ensembles across this country. Ruiz is an acknowledged expert in reed design, and examples of his work are on permanent display at the Metropolitan Museum of Art. In his free time he enjoys playing guitar and dancing tango.

Stephen Schultz

Principal Baroque Flute

Stephen Schultz, called "among the most flawless artists on the Baroque flute" by San Jose Mercury News and "flute extraordinaire" by New Jersey Star-Ledger, plays solo and Principal flute with Philharmonia Baroque Orchestra, Musica Angelica, the Carmel Bach Festival, and Bach Collegium San Diego. He has also performed with other leading Early music groups such as Tafelmusik Baroque Orchestra, Apollo's Fire, Portland Baroque Orchestra, Wiener Akademie, Chatham Baroque, Cantata Collective, and at the Oregon Bach Festival.

Concert tours have taken him throughout Europe, North America, and South America with featured appearances at the Musikverein in Vienna, Walt Disney Concert Hall in Los Angeles, Royal Albert Hall in London, Concertgebouw in Amsterdam, Teatro Colón in Buenos Aires, Carnegie Hall, and the Library of Congress. A graduate of the Royal Conservatory of Music in Holland, Schultz also holds several degrees from the California Institute of the Arts and the California State University of San Francisco. Currently he teaches Music History at Carnegie Mellon University and is director of the Carnegie Mellon Baroque Ensemble.

Mr. Schultz has also been a featured faculty member of the Jeanne Baxtresser International Flute Master Class at Carnegie Mellon University and has taught at the Juilliard School and the International Baroque Institute at Longy School of Music. In 1986, Mr. Schultz founded the original instrument ensemble American Baroque. This unique group brings together some of America's most accomplished and exciting baroque instrumentalists, with the purpose of defining a new, modern genre for historical instruments. The group's adventurous programs combine 18th-century music with new works, composed for the group through collaborations and commissions from American composers. As a solo, chamber, and orchestral player, Schultz appears on over sixty recordings for such labels as Dorian, Naxos, Harmonia Mundi USA, Music and Arts, Centaur, NCA, and New Albion. Schultz has produced and edited forty CDs for his colleagues and has also performed and recorded with world music groups such as D'CuCKOO and Haunted By Waters, using his electronically processed Baroque flute to develop alternative sounds that are unique to his instrument.

He has been very active in commissioning new music written for his instrument and in 1998, Carolyn Yarnell wrote 10/18 for solo, processed Baroque Flute and dedicated it to Mr. Schultz. The Pittsburgh composer Nancy Galbraith wrote Traverso Mistico, which is scored for electric Baroque flute, solo cello, and chamber orchestra. It was given its world premiere at Carnegie Mellon University in April 2006 and this highly successful collaboration was followed in 2008 with Galbraith's Night Train, Other Sun in 2009, Effervescent Air in 2012, Dancing Through Time in 2016, Rustic Breezes 2018, and Transcendental Shifts in 2019. In March 2018, Stephen released a highly acclaimed CD of Bach Sonatas for Flute and Harpsichord with Jory Vinikour, on the Music and Arts label. Their new recording of Couperin's Concerts Royaux was just released in August 2021 and has made the best seller list of Classical music on Billboard.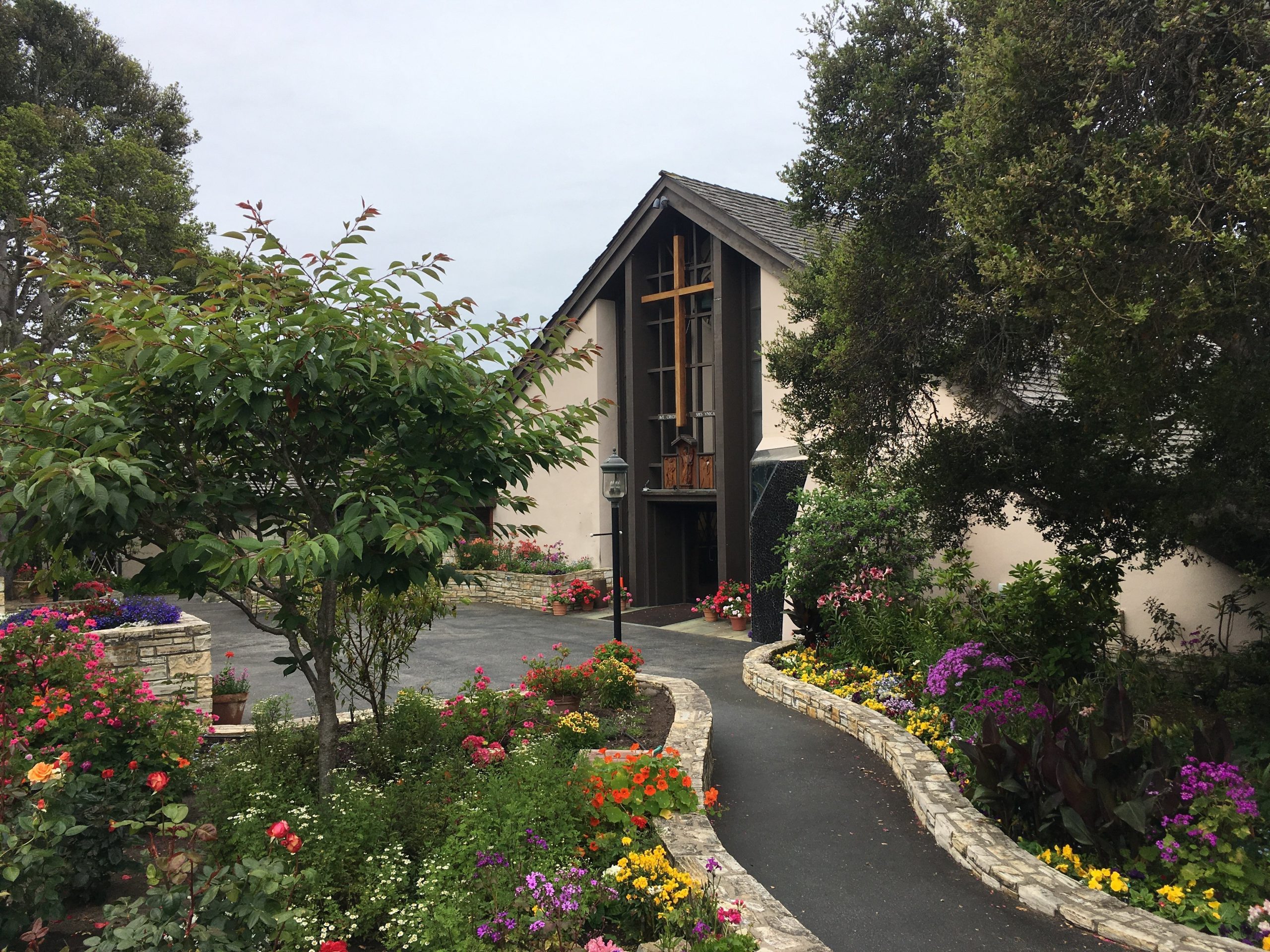 Location
All Saints' Episcopal Church

Dolores St between 9th and 10th Ave, Carmel-by-the-Sea, CA 93921