Applications are now open! Apply by March 26, 2023.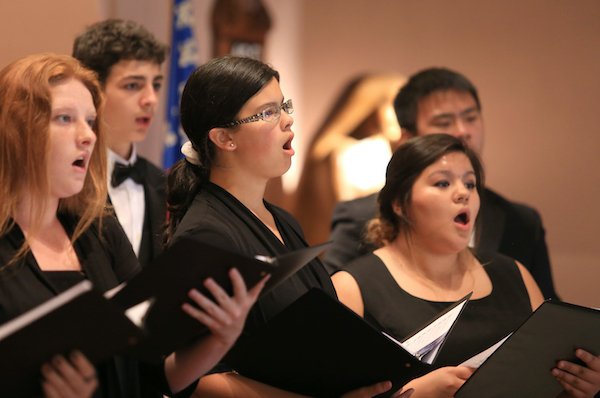 The Carmel Bach Festival is pleased to announce its new Youth Chorale.
The Youth Chorale is an intensive choral program that is designed for outstanding young vocalists from 9th to 12th grade who wish to take their musical and vocal skill set to the next level as members of the 86th Annual Carmel Bach Festival. Students will have the opportunity to work with award-winning director Tom Lehmkuhl and world-class vocalists from the Festival's professional Chorale in working masterclass sessions. Participants will also attend no less than ten Festival concerts for free - an experience that will be sure to inspire them and open their ears to a whole new world of musical excellence.
"We are thrilled to introduce the Youth Chorale this year," said Bach Festival Executive Director Steve Friedlander. "The Youth Chorale is a perfect addition to our renown professional Chorale and volunteer Chorus directed by Dr. Andrew Megill. The young vocalists will be inspired."
The two-week Youth Chorale experience will take place from Sunday, July 16 to Saturday, July 29 - a detailed schedule can be viewed here - in various venues in downtown Carmel-By-The-Sea. The Youth Chorale will present a culminating concert on July 27 in the beautiful Church of the Wayfarer - an outstanding venue for vocal music.
*Singers who wish to participate in the Youth Chorale must be available for all rehearsals and the final performance. 
The fee to participate is $500. In order to make the Youth Chorale accessible to all students, limited financial assistance is available. You will have the opportunity to apply for tuition assistance within the application.
If you have any questions, please email Jennifer Candiotti at jennifer@bachfestival.org.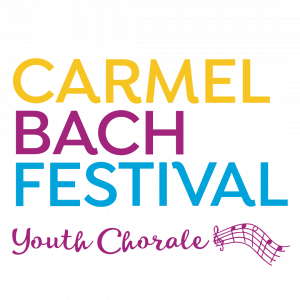 Auditions
Application & Virtual Audition deadline: March 26, 2023, 11:59 PM
Rehearsals/ Performance
If you have any questions, please contact Jennifer Candiotti, Marketing and Community Relations Coordinator.
Email: jennifer@bachfestival.org