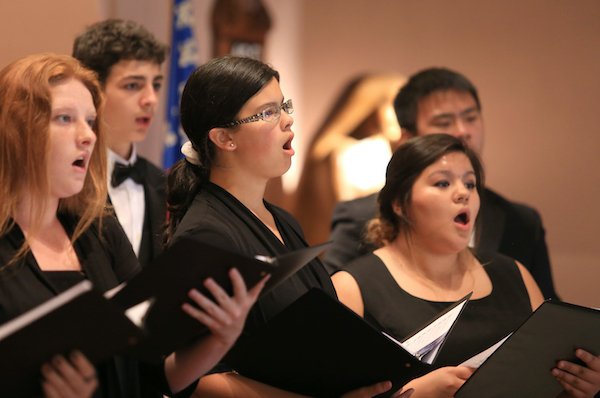 The Carmel Bach Festival is pleased to announce its new Youth Chorale beginning during the 2022-2023 academic year.
Students in grades 6-12 currently enrolled in their own school vocal music programs are eligible for this new and exciting opportunity (Some exceptions might apply; scheduling, homeschooled students, etc).
The Youth Chorale will grow to serve as a musical ambassador group representing the Bach Festival throughout the year. The Youth Chorale is intended to evolve to perform a holiday program, a spring program, and a concert during the Carmel Bach Festival in July featuring a wide range of classical and popular repertoire from the Baroque to contemporary works.
"We are thrilled to introduce the Youth Chorale this year," said Bach Festival Executive Director Steve Friedlander. "The Youth Chorale is a perfect addition to our renown professional Chorale and volunteer Chorus directed by Dr. Andrew Megill. The young vocalists will be inspired."
Auditions
Virtual Audition deadline: May 25, 2022
Rehearsals/ Performance
Rehearsals begin in September 2022 (location TBD)
First concert: December 2022
If you have any questions, please contact Jennifer Candiotti, Marketing and Community Relations Coordinator.
Email: jennifer@bachfestival.org