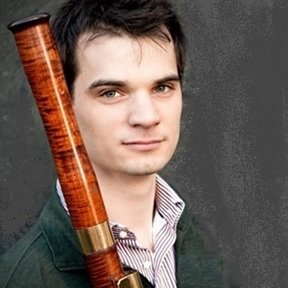 Nate Helgeson
Bassoon
Nate Helgeson is one of the West Coast's leading specialists in historical bassoons. Born into a musical family in Eugene, Oregon (his brother, Aaron Helgeson, and uncle Stephen Gryc are both accomplished composers), Nate studied modern bassoon with Steve Vacchi and Richard Svoboda before taking up the baroque instrument, continuing his studies with Dominic Teresi at the Juilliard School.

Now back in Oregon, he performs on stages large and small throughout North America. In addition to solo and orchestral appearances with premier period ensembles across the country, he can be heard on recordings by Apollo's Fire, Tafelmusik Baroque Orchestra, and the Trinity Baroque Orchestra.

Beginning in 2018, Nate has performed works of Rossini and Bellini on period instruments as part of Teatro Nuovo, a festival in New York exploring 19th century 'bel canto' sounds and performance practices on the opera stage.

Nate is on faculty at the Bozeman Symphony Baroque Performance workshop, and was professor of bassoon at the University of Oregon during the 2019-2020 school year.