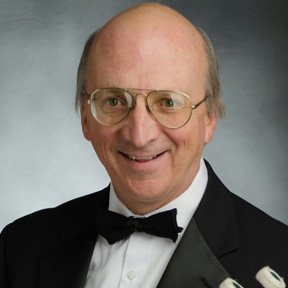 Kevin Neuhoff
Principal Timpani and Percussion
Kevin Neuhoff, whose performances as a symphonic timpanist and percussionist have been hailed by the San Francisco Chronicle as "virtuosic" and "remarkably sensitive" is a steady presence on the San Francisco Bay Area music scene.

A concerto competition winner and graduate of the St. Louis Conservatory of Music, Kevin is the Principal Timpanist with the San Francisco Opera Center Orchestra, the Berkeley and Fremont symphonies, the Carmel Bach Festival Orchestra, and Principal Percussionist with the Marin Symphony. Kevin also plays frequently with orchestras throughout Northern California including Oakland, Silicon Valley, California, Santa Rosa, Monterey, Sacramento, and San Francisco symphonies. He performs and has recorded with Philharmonia Baroque, New Century Chamber Orchestra, Opera Parallele, West Edge Opera, Castleton Opera with Lorin Maazel, Live Oak Baroque, the Albany Consort, Jubilant Baroque, Marin Baroque, and the California Bach Society. At the invitation of Music Director Kent Nagano, he played with the Orchestre Symphonique de Montréal in the Canadian premiere of Messiaen's challenging opera St. François d'Assise.

A versatile musician, Kevin also performs Broadway shows at Cinnabar Theater, contemporary chamber music with San Francisco's Earplay Ensemble, and music on demand with the Skywalker Symphony where he has performed with numerous artists such as The Who, Placido Domingo, Andre Bocelli, Weird Al Yankovic, the symphonic concert presentation of Zelda: Symphony of a Goddess, Disney's Finding Nemo, and a variety of video game scores. His recordings can be found on Harmonia Mundi, Koch, Triloca, Wide Hive, New Albion, and Nonesuch labels. Kevin has also performed with the festivals of Aspen, Cabrillo, Mendocino, Other Minds, and the Festival of the Americas in Montréal. Kevin's Baroque timpani are recently made by Aehnelt Lefima of Cham Germany.