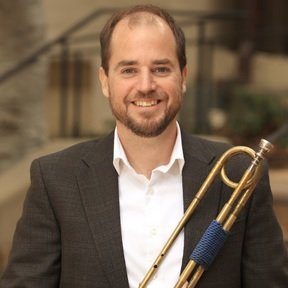 Greg Smith
Trumpet
Greg Smith lives in Oregon's Willamette Valley and performs all over the pacific northwest, currently serving as Principal Trumpet of the Yakima Symphony, and as a member of the Rogue Valley and Vancouver (WA) Symphonies. Prior to moving to Oregon, Greg was based in California's central coast, and performed regularly with groups including the Monterey, Modesto, and Silicon Valley Symphonies, Opera San Jose, and the Carmel Bach Festival. During his time in California, Greg was also the Program Director of Youth Music Monterey County, and the brass coach for Youth Orchestra Salinas.
After completing graduate school at the New England Conservatory, Greg spent a decade performing all over New England as a member of the Atlantic, Cape Cod, Glens Falls, and Vermont Symphonies.
Other performance highlights include playing the music of John Adams with the composer conducting the New World Symphony, and the American Repertory Theatre production of Porgy & Bess with Audra McDonald.
In addition to the New England Conservatory, Greg has also studied at Bard College, the Tanglewood Music Center, and the Pacific, Spoleto, Castleton, and Round Top Festivals. He has also studied early music at the Oregon Bach Festival, and has researched and hand turned replicas of 17th century trumpet mutes based on mutes from museums in Nuremberg and Prague.