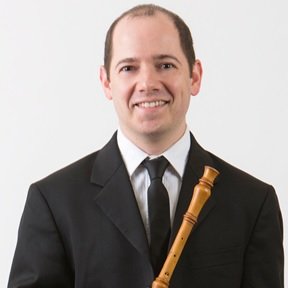 Stephen Bard
Oboe
Oboist Stephen Bard performs regularly with many of the preeminent period instrument ensembles throughout North America including Portland Baroque, Tafelmusik, Philharmonia Baroque, the Carmel Bach Festival Orchestra, American Bach Soloists, Handel & Haydn Society, Boston Baroque, Bach Collegium San Diego, and Haymarket Opera.

His playing has been praised for "supple tone and incisive technique … at times sounding truly acrobatic in florid passagework" (Chicago Classical Review), "long, amber-tinted lines and pertly articulated phrases" (San Francisco Classical Voice), and being "especially noteworthy for its sensuous lyricism" (Philadelphia Inquirer).

He can be heard on recordings with many of these fine ensembles with the Chandos, Naxos, CBC, and ATMA Classique labels. Stephen has also made appearances at the Oregon Bach Festival and at the Mostly Mozart Festival at Lincoln Center. He holds degrees in Music and in Computer Science from Oberlin College and Conservatory of Music and is currently based in Philadelphia.