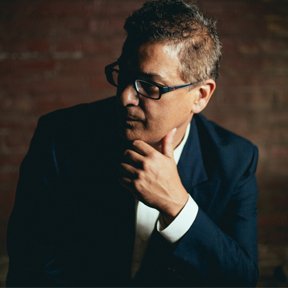 Gonzalo X. Ruiz
Principal Oboe
Born in La Plata, Argentina, Gonzalo X. Ruiz is one of the world's most critically acclaimed baroque oboists. He performs as principal oboist and soloist with groups such as Philharmonia Baroque, Ensemble Sonnerie, Boston Early Music Festival, The English Concert, Wiener Akademie, and Orchestra of the Age of Enlightenment. He has collaborated with conductors McGegan, Savall, Pinnock, Rattle, Egarr, Manze, Leonhardt, Hogwood, Hassellböck, and many others.

His playing is featured on dozens of recordings including his 2010 Grammy™-nominated recording of reconstructions of the four orchestral suites and the concertos of J.S. Bach. In addition to frequent appearances in recital and with chamber ensembles, his groundbreaking work in new music with American Baroque earned the ASCAP Award for Adventurous Programming and the WQXR Record of the Year Award.

Ruiz was appointed to the faculty of The Juilliard School in 2009 and for many years prior taught at Oberlin Conservatory's Baroque Performance Institute and the Longy School's International Baroque Institute and has given master classes at many of the best American and European conservatories. His former students now fill most of the key oboe positions in baroque ensembles across this country. Ruiz is an acknowledged expert in reed design, and examples of his work are on permanent display at the Metropolitan Museum of Art. In his free time he enjoys playing guitar and dancing tango.