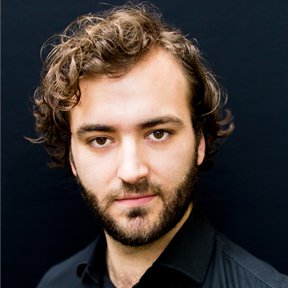 Paul Dwyer
Cello
German-American cellist Paul Dwyer is Assistant Principal cellist at Lyric Opera of Chicago and teaches cello and chamber music at Notre Dame University. He is a founding member of the Diderot String Quartet and ACRONYM, and is fortunate to have a rich musical life playing both historical and modern cello.
Paul was born in Munster, Indiana, but spent the most formative years of his life (according to Freud) in Vienna, where he decided to play the double bass, but was told he's too small. At age eight his family moved to Munich, where Paul spent most of his time playing soccer, running subversive school newspapers and transcribing Metallica songs for a heavy metal cello quartet he formed with his best friends. In 12th grade, he made his opera debut singing the role of Polyphemus in Handel's Acis and Galatea.
In 2003, Paul followed his roots back to the American Midwest for college, studying at the Oberlin Conservatory (B.M. '07) and the University of Michigan (M.M. '08; D.M.A. '12), where he was the recipient of a Jacob K. Javits Fellowship and a Theodore Presser Award, and served as teaching assistant to Richard Aaron. He also spent a year back in good old Europe as a Fulbright Fellow in Amsterdam, delving into contemporary music with Frances-Marie Uitti and baroque cello with Anner Byslma. In 2013, he completed additional graduate studies in the Historical Performance department of The Juilliard School.