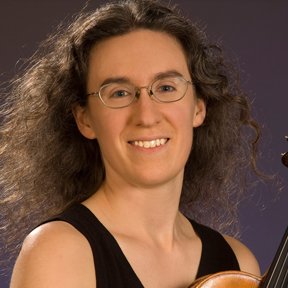 Sarah Darling
Principal Viola
Described as "a tireless force of musical curiosity, skill, and enthusiasm" and "the one to up the ante" (Boston Musical Intelligencer), Sarah Darling enjoys a varied musical career, holding a variety of leading roles in A Far Cry, Musicians of the Old Post Road, Boston Baroque, Les Bostonades, Gut Reaction, and Antico Moderno, also performing with the Boston Early Music Festival, Emmanuel Music, Newton Baroque, Sarasa, and the Boston Ballet Orchestra.
Sarah studied at Harvard, Juilliard, Amsterdam, Freiburg, and New England Conservatory, working with James Dunham, Karen Tuttle, Wolfram Christ, Nobuko Imai, and Kim Kashkashian. She has recorded old and new music for Linn, Paladino, Azica, MSR, and Centaur, plus a solo album on Naxos and two Grammy-nominated CDs on Crier Records.
Sarah is active as a teacher and coach, on the faculty of the Longy School and serving as co-director of the Harvard Baroque Chamber Orchestra. She regularly shares her thoughts on music at her blog, Listening Deliberately.