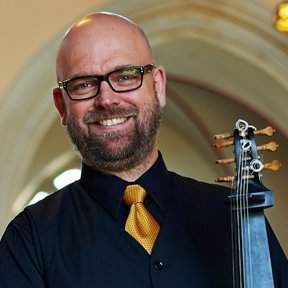 Simon Martyn-Ellis
Guitar
"Perhaps the best thing I've heard all year" Clive O'Connell on 3MBS FM, Melbourne, October 2009
Simon Martyn-Ellis began playing the lute after finding the classical guitar repertoire too restrictive for ensemble performance: continuo accompaniment remains a mainstay of his activities. After undergraduate studies in his homeland Australia, Simon moved to Germany in 2002 to complete postgraduate study with Rolf Lislevand at the Trossingen Hochschule für Musik. During his 11 year stay in Germany, Simon appeared frequently throughout Europe and the US in leading performance venues and theaters with the Akademie für Alte Musik Berlin, Concerto Köln, Salzburger Landestheater, Neue Düsseldorfer Hofkapelle, Neue Hofkapelle München, and the Freiburger Barockorchester, as well as in a variety of chamber music performances. He continues to return to Germany to perform and record.
In Australia, he has appeared in numerous festivals including the Melbourne and Adelaide International Festivals, The Melbourne Autumn and Melbourne Spring Early Music Festivals, The Ballarat Festival as well as for Pinchgut Opera, The Australian Brandenburg Orchestra, Opera Australia, the Adelaide and Melbourne symphony orchestras, and chamber ensembles such as the Elysium Ensemble, Latitude 37, Ironwood, Salut! Baroque and Sirius Ensemble.
Based in Boston, Simon has appeared since his arrival in the US in 2013 as a founding member with ACRONYM and Duo Corbetta, as soloist with Apollo's Fire and Clarion NYC, and at the Oregon Bach Festival, Handel & Haydn Society, the Opera Theatre of Saint Louis, with Les Delices, Helicon NYC, Bach Collegium San Diego, Three Notch'd Road, amongst other chamber performances around the US.
Simon can be heard and seen on CD recordings and DVD releases from the Harmonia Mundi, Deutsche Grammophon, Virgin Classics, BIS, ABC Classics, Vexations840 and Move labels amongst others. He has been recorded for radio and television broadcast countless times in over 12 countries worldwide.