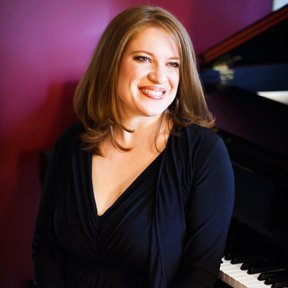 Kristin Ditlow
Keyboards
Kristin Ditlow, pianist, conductor, harpsichordist, and continuo player, has appeared as a harpsichord soloist, music director, and baroque ensemble member throughout the United States and Europe. She has appeared as a harpsichord soloist with St. Paul's Chamber Orchestra in their annual Bach By Candlelight service (Philadelphia, PA), which she co-curates and directs.
Her other solo performances on harpsichord or the conducting podium have taken her to Tokaj, Hungary, New Mexico, New Jersey, New York, the Merola Program at the San Francisco Opera, Tanglewood Music Center and Tanglewood Music Festival, the University of Illinois Urbana-Champaign, and to the Finchcocks Collection in Kent, UK. She has given baroque performance classes at Interlochen Arts Academy (MI), the Classical Singer National Convention (Chicago, IL, 2017), and the Crescendo International Summer Institute (Tokaj, Hungary).
Dr. Ditlow holds degrees from the Oberlin Conservatory of Music (BM), Westminster Choir College (MM), and the Eastman School of Music (DMA). Alongside these degrees in solo piano, accompanying, coaching, and chamber music, she trained on harpsichord and continuo with William Porter and Eduardo Bellotti at the Eastman School of Music, and fortepiano at the Oberlin Conservatory of Music with David Breitman. The summer of 2019 featured the inaugural performances of her new baroque-and-modern opera company, Antigua y Moderna. ​