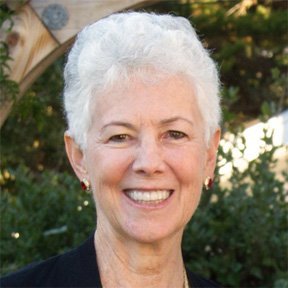 Leslie Mulford
Soprano
• Bach Festival Chorus member for 11 seasons.

• Leslie is a founding member of Aria women's choir. With degrees in German, Translation and Law, she has had careers in teaching, translation and institutional investment management. Now retired, Leslie volunteers with Alliance on Aging and in the Bach Festival office.

• In 2017, Leslie was appointed to the Carmel Bach Festival Board of Directors.