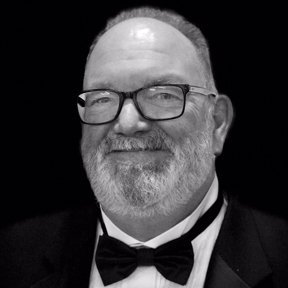 Michael Russell
Baritone
• Michael is returning for his 10th season with the Bach Festival Chorus.
• A longtime member of Camerata Singers, Michael has performed with Cantus Monterey and Opera Project Carmel. He has also appeared onstage with Pacific Repertory Theatre, Carmel Forest Theater and The Western Stage.
• He holds a D.C. from Cleveland Chiropractic College (Los Angeles) and a B.A. in Education from the University of Redlands. Michael began his professional career teaching Kindergarten and recently retired after 33 years in private practice as a sports and family Chiropractor.