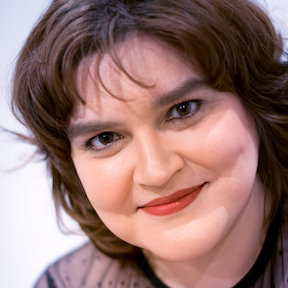 Luthien Brackett
Mezzo-soprano
Born in California to parents who loved to read, Luthien Brackett was named after a character in J.R.R. Tolkien's legendarium. A 2018 VBA fellow, she is delighted to return to the Carmel Bach Festival as a member of the Chorale. Praised by the press for her "lushness and delicacy," and "silky tone among all registers," Luthien is in great demand as an alto soloist and professional chorister.

Her recent solo appearances include J.S. Bach's Mass in G Minor with Seraphoc Fire in Miami, Bach's Mass in B Minor with the Carmel Bach Festival, Handel's Messiah with Platinum Consort in London, and the role of third Damigella in a film of Francesca Caccini's opera La liberazione di Ruggiero for Brighton Early Music Festival in England. Other notable recent engagements include performances with The Monteverdi Choir and the Berlin Philharmonic, a televised concert for the BBC Proms with the Monteverdi Choir and English Baroque Soloists, both under the direction of Sir John Eliot Gardner, and a concert with VOCES8 on their popular livestreamed "Live from London" series.

Her forthcoming solo performances include J.S. Bach's Mass in B Minor with the Grand Rapids Symphony Orchestra, Handel's Dixit Dominus and Mozart's Solemn Vespers with the North Carolina Master Chorale, and Rachmaninoff's All-Night Vigil with Skylark Vocal Ensemble.

Among her numerous commercial recordings are four GRAMMY-nominated albums, including Julia Wolfe's Pulitzer Prize-winning Anthracite Fields with the Bang on a Can All-Stars.

Luthien loves baking, traveling, reading, and hiking in her home in the English county of Surrey.