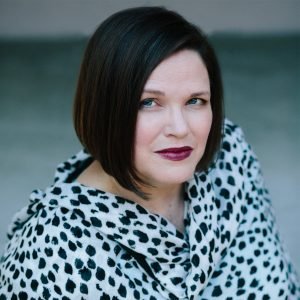 Patricia Thompson
Mezzo-soprano
PATRICIA THOMPSON 2020 brings Patricia's 16th season at the Carmel Bach Festival. Patricia has been a soloist with many Bach Societies around the USA; she often performs on the Hale Library Concert Series programming music from Gesualdo to Argento. She was a member of the Dale Warland Singers, and soloist on the award-winning recordings Cathedral Classics and December Stillness.
Patricia is a founding member of Luminous Voices, Calgary's professional choir (Canada), and soloist on several of their recordings, including Copland's In the Beginning, and Schubert's Ständchen, which won Choral Canada's Album of the Year for 2016. Patricia is a member of the Spire Chamber Ensemble of Kansas City, and is the featured "girl singer" with the Thundering Cats Big Band. Patricia released her debut jazz album, It's Only Natural, with Bach Festival pianist Mark Shilanksy, in 2018, and is available if the CBF gift shop. Her voice has been described as "like pouring the smoothest cream over a chocolate praline..."
Patricia holds Voice Performance degrees from St. Olaf College (BM) and the Indiana University Jacobs School of Music (MM and DM). She is an Associate Professor of Voice at Kansas State University, Manhattan, KS; preparing the next generation of professional singers to take over the world.