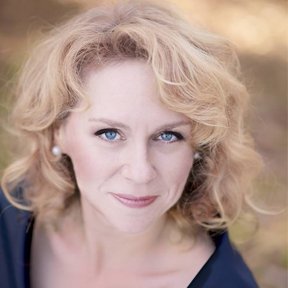 Rebecca Mariman
Soprano
Rebecca Mariman is a founding member of the vocal ensemble, Fuma Sacra, directed by Andrew Megill and has appeared with many early-music ensembles, including Artek, Bourbon Baroque, Corda Nova, Tempesta di Mare, Brandywine Baroque, The Dryden Ensemble, and Le Triomphe de l'Amour. She is also a frequent collaborator with the ensemble The Practitioners of Music presenting rarely-heard works from the 17th and 18th century including a concert of propaganda pieces celebrating the joint British/American victory in the French and Indian War not heard since the 18th century.

Rebecca is equally at home in contemporary repertoire. She has been a featured soloist in the premieres of works by Laurie Altman and Andrew Bleckner and has performed David Lang's Little Match-girl Passion several times, including at the Carmel Bach Festival for which she was praised for singing "with beauty and grace" (San Francisco Classical Voice). Rebecca also performs in the Festival's Family Concert in which she has portrayed a mermaid, an octogenarian, a "paranoid android" and an entomologist. Rebecca earned her BA in theater from Dickinson College and a Masters in Voice Performance from Westminster Choir College of Rider University.

Rebecca spent her Covid-year reading, cooking, practicing yoga, biking, gardening and enjoying her new grandson.