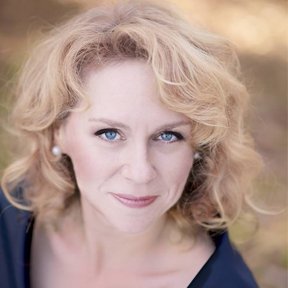 Rebecca Mariman
Soprano
Rebecca Mariman specializes in Baroque repertoire and is a founding member of the the vocal ensemble, Fuma Sacra, led by Andrew Megill. She has performed with several other early-music ensembles, including Artek, Bourbon Baroque, Corda Nova,Tempesta di Mare, Brandywine Baroque, the Dryden Ensemble, and Le Triomphe de l'Amour.

Ms. Mariman enjoys historical drama and appeared this Fall with Brandywine Baroque in a production of "The Woodman" by William Shield, a rarely performed 18th century comic opera gem. Another highlight of this year is her collaboration with The Practioners of Musick for several performances of a program of 18th century Colonial songs highlighting British and American propaganda pieces celebrating victory in the French and Indian War, some heard for the first time since the late 1700s.

Rebecca also performs in the Family Concert at the Festival and appeared in past years as a mermaid, a senior citizen, and an android.

Ms. Mariman earned her BA in theater from Dickinson College and her Masters of Music in voice performance from Westminster Choir College of Rider University.