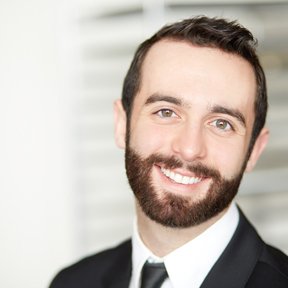 Corey Shotwell
Tenor, Virginia Best Adams Masterclass Fellow
Corey Shotwell is a tenor specializing in the performance of music from the fifteenth through eighteenth centuries. His most frequent engagements include solo concert work from the Baroque period, including Handel's Messiah and the cantatas of J.S. Bach. His St. John Passion Evangelist has been praised as being sung with "dramatic involvement and seeming ease" and whose "involvement in the text and its declamation was total" (ClevelandClassical.com). He also sang the role of the Evangelist in the modern-era premiere of C.P.E. Bach's St. Luke Passion (1775).

Recent concert engagements include performing Handel's Alexander's Feast with Masaaki Suzuki in New York City and appearances with Apollo's Fire: The Cleveland Baroque Orchestra, Yale Philharmonia Orchestra, Santa Fe Desert Chorale, The Newberry Consort, Haymarket Opera Company, The Thirteen, Quire Cleveland, Cleveland Chamber Choir, and the Bach Collegium of Fort Wayne.

Mr. Shotwell earned a Master of Music degree from the Cleveland Institute of Music and a Bachelor of Music degree from Western Michigan University. He has been an adjunct instructor of voice at both the College of Wooster and Cleveland State University, and he was on voice faculty in the Preparatory & Continuing Education department at the Cleveland Institute of Music. He currently resides in New Haven, CT and is pursuing an MMA from the Institute of Sacred Music at Yale University.