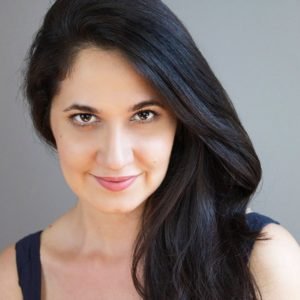 Melanie Russell
Soprano
Wielding "steely sparkle and almost impossibly fast, clean runs" (Wall Street Journal), "engaging stage presence" (Classics Today), and a "really nice voice" (anonymous 5th grader), soprano Melanie Russell's choral and solo career have taken her from her native New Orleans (Die Fledermaus, Mozart's Requiem, The Buddy Holly Story) to New York (Monteverdi's The Coronation of Poppea, cabaret with singer-songwriter Kate Bass at The Metropolitan Room) and around the world with Philip Glass's Einstein on the Beach for the past few years.
Recent performance highlights: Queen of the Night with Classical Music for Kids outreach program (NYC), Bach's Magnificat and Oster-Oratorium with The Sebastians (Greenwich, CT), Monteverdi's Vespers of 1610 (Kansas City), Bach's Mass in B-minor (Augusta, GA), Golijov's Tenebrae (Decoda, NYC), Bach's St. John Passion (NYC, Kansas City, Kitchener-Waterloo), and excerpts from Lisa Bielawa's Vireo (The Stone, NYC).
Ms. Russell is an alumna of Centenary College of Louisiana, Loyola University New Orleans, and Yale School of Music. She sings regularly with the Grammy-nominated Choir of Trinity Wall Street.