Carmel-by-the-Sea, Calif. — The Carmel Bach Festival Board of Directors and President Cyril Yansouni are pleased to announce the appointment of Grete Pedersen as artistic director and principal conductor. Pedersen is the first woman to assume this position, and only the sixth artistic director in the Festival's 87-year history. Her selection comes as the result of a comprehensive international search by a committee of Festival board members, artistic leaders, musicians, and staff.
"During my July appearance at the Festival, I experienced an extraordinarily warm welcome, a wonderful sense of community, and tremendous collaborative energy," said Grete Pedersen. "I felt that I wanted to make the Carmel Bach Festival my July home. I am eager to build on the great reputation the Festival has earned since its founding in 1935, and to offer many special and memorable concerts. The musical possibilities of the Festival are really exciting. I look forward to creating engaging programs with my colleagues, sharing them with the patrons, and getting to know the lovely communities of California's Central Coast."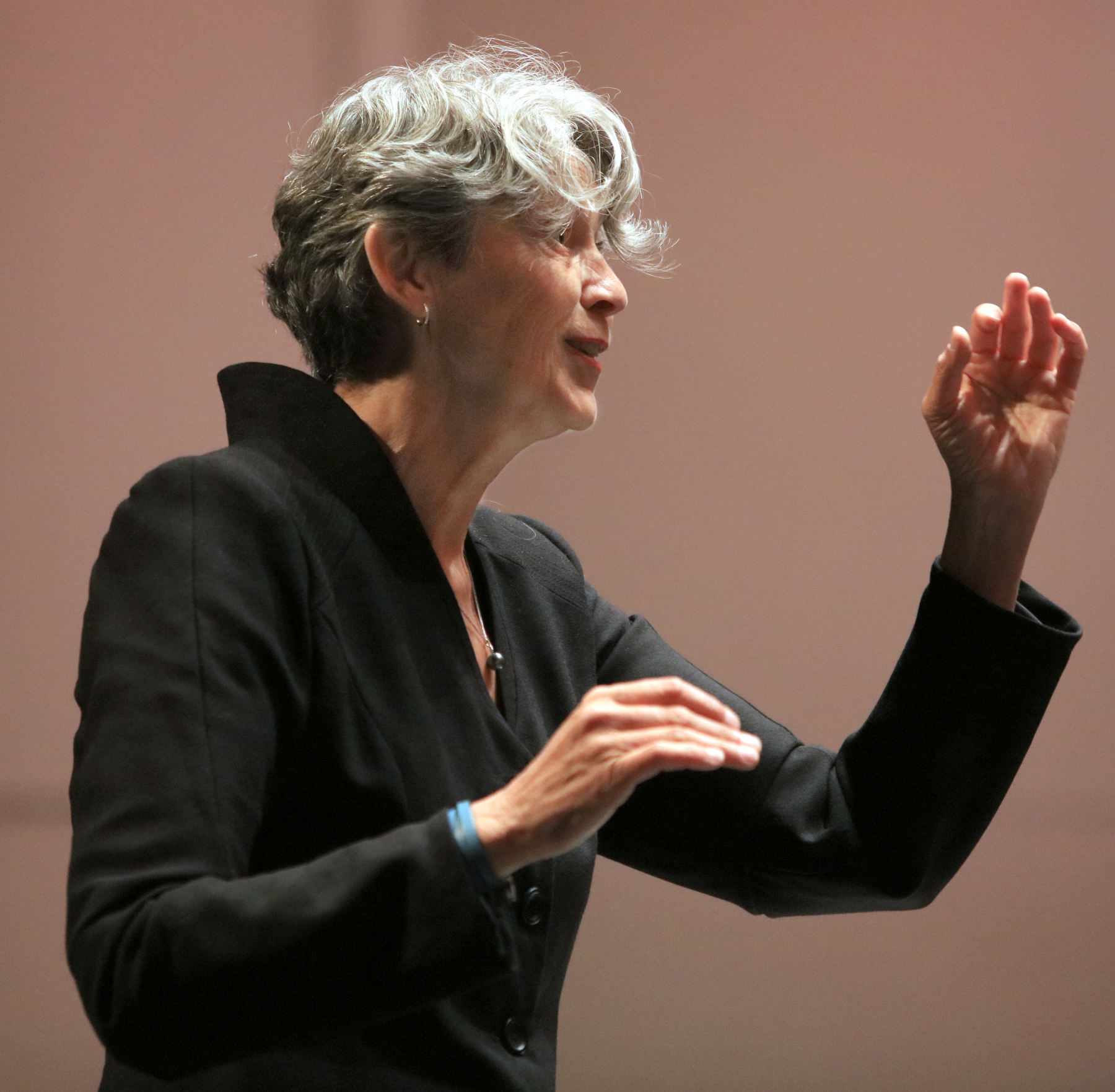 "Grete Pedersen possesses an exceptional ability to connect with and inspire every musician to give their very best for her, for each other, and for our patrons" said Festival First Vice President John Young, who chaired the search committee.
Born in Sarpsborg, Norway, Pedersen was educated at the Norwegian Academy of Music. She founded the Oslo Chamber Choir in 1984 and worked with that ensemble for 20 years, particularly with oratorio repertoire and contemporary music. Pedersen completed her postgraduate studies in conducting at the Norwegian State Academy of Music in Oslo and studied choral conducting with Eric Ericson and orchestral conducting with Kenneth Kiesler. She is a professor in conducting at the Norwegian State Academy of Music.
Since 1990, Grete has served as music director of The Norwegian Soloists' Choir, one of Europe's leading chamber choirs. The ensemble consists of 26 hand-picked, professional singers who have a tremendous ability to blend their voices, resulting in a highly distinctive choral sound. The Choir performs spectacular concerts in Norway and abroad, in traditional venues, and in non-traditional ways.
"Grete Pedersen is a phenomenal musician. Over the past three decades she's built a world-class ensemble," said Festival Associate Conductor Andrew Megill. "She is a deeply collaborative conductor, committed to exploring the human impulse behind any great work of art and to creating an atmosphere in which each artist is empowered to express themselves fully. Thus, she is an ideal Artistic Director for the Carmel Bach Festival. We look forward to sharing many exhilarating performances, guided by Grete's strong leadership and loving hand."
In 2019, Pedersen was appointed Knight 1st Class of the Royal Norwegian St. Olav's Order for her merit and outstanding achievements in the arts and was awarded the distinguished Lindeman Award to honor her significant contribution to the musical life of Norway.
Pedersen is an advocate for new music and has commissioned and performed numerous pieces by leading composers. One such project is "Bach in our time"— a project where composers James MacMillan, Lasse Thoresen, and Stefan Schleiermacher composed new music in dialogue with Bach's Mass in B-Minor.
She is known for productions with wide stylistic variety presenting programs offering fascinating juxtapositions. In addition to premiering contemporary musical works, her efforts have increasingly been directed towards larger productions for choir and orchestra. She is also considered a pioneer for her work bringing Norwegian folk music and its traditions to new settings and for the arrangements based on these roots.
BIS Records has released numerous award-winning recordings by Pedersen and The Norwegian Soloists' Choir. Her recordings of Luciano Berio: Coro and J.S. Bach: Motets were awarded the Diapason d'Or in the years 2018 and 2020. Grete Pedersen and The Norwegian Soloists' Choir recently received the renowned Spellemann Prize for their album Lament (compositions by Lars Petter Hagen, Nils Henrik Asheim, and Arne Nordheim).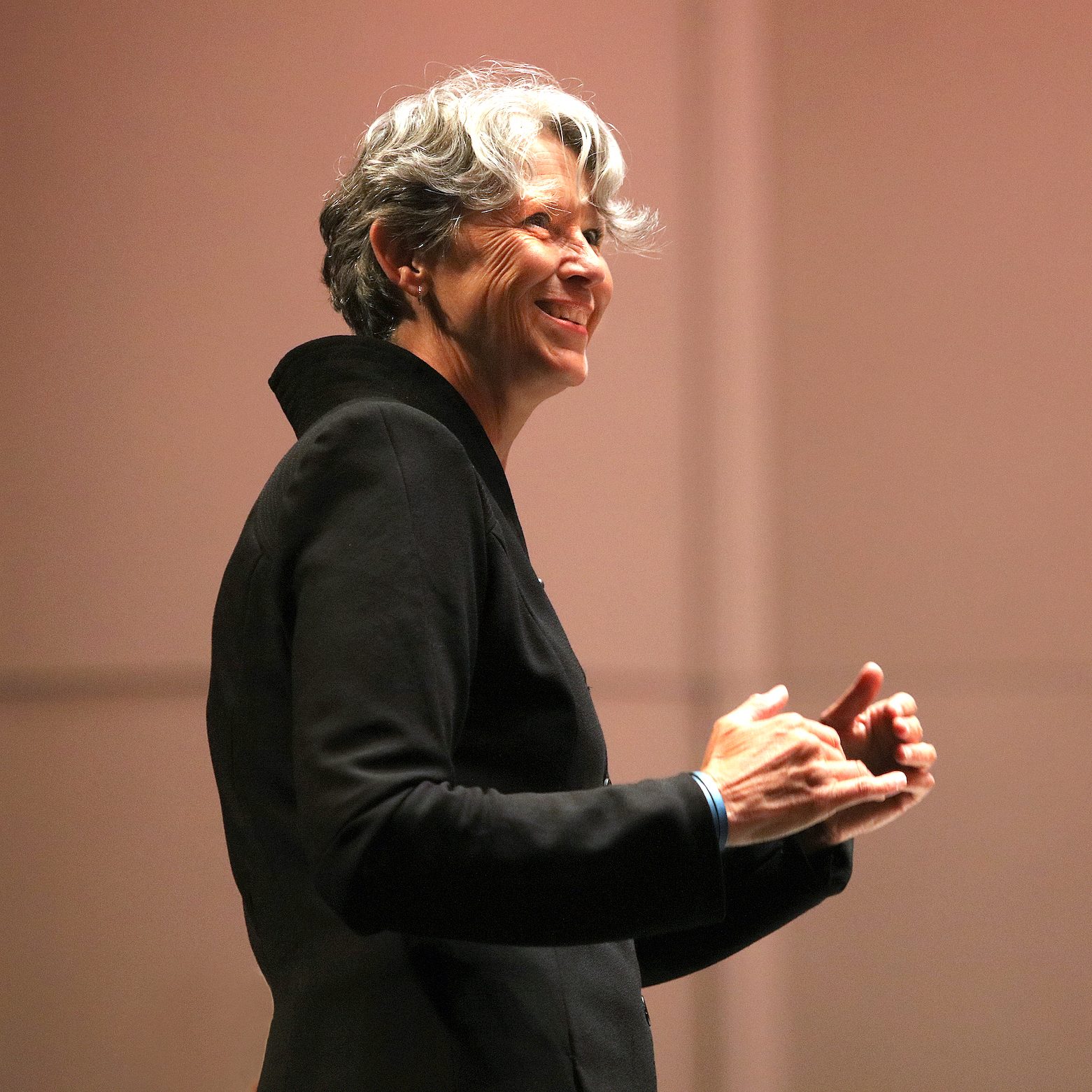 Maestra Pedersen conducted two concerts during the 2022 Carmel Bach Festival. Below is a sample of audience comments from post-concert surveys:
Her respect and heartfelt appreciation for the musicians and the Festival was palpable. And her joy is contagious.
The way Grete Pedersen conducted Beethoven Seven was absolutely outstanding and the standing ovation could've lasted for hours!
She's a powerhouse conductor and led the orchestra in a memorable performance. A joy to hear.
This was by far the best CBF concert I've ever attended, in my 30+ years. Amazing, challenging, creative, inclusive programming.
Such a powerful and brilliant conductor. I was transformed and elevated intellectually and spiritually during both performances.
Grete's performance was magical!!
Professional Reviews
"The performance here demonstrates the extra levels of finesse Grete Pedersen has cultivated in her ensemble in the past decade….  As usual, blend is exquisite, intonation perfect and articulation superlative."

Gramophone – Review of JANSON The Wind Blows: Music for Choir, Norwegian Soloists Choir, Grete Pedersen, conductor
"(Grete) Pedersen is commonly viewed as one of its bravest and most visionary exponents, and yet she and her colleagues are rarely cited in the press – or by the global musical community – for the significance of their work.  That might well change, if the staggering progress of her Norwegian Soloists' Choir gets the recognition it deserves. White Night, their latest release on the Swedish label BIS, sees technically superb professional singers throwing out the rulebook.... The result? Some of the most striking and moving singing put down on disc for years.

Gramophone – "The emancipation of Nordic folk music," by Andrew Mellor
"The final early evening concert, given at St Ann's Church by Chamber Choir Ireland under Grete Pedersen, offered works by Louis Andriessen, Anne Boyd, Ørjan Matre, Deirdre McKay, Rhona Clarke, Kaija Saariaho and Maja Linderoth. It was at once a sheerly beautiful immersion in choral sonority – the most gorgeous singing I've heard from the choir in quite some time…."

Michael Dervan for the Irish Times, March 6, 2019
The 86th season takes place July 15—29, 2023.