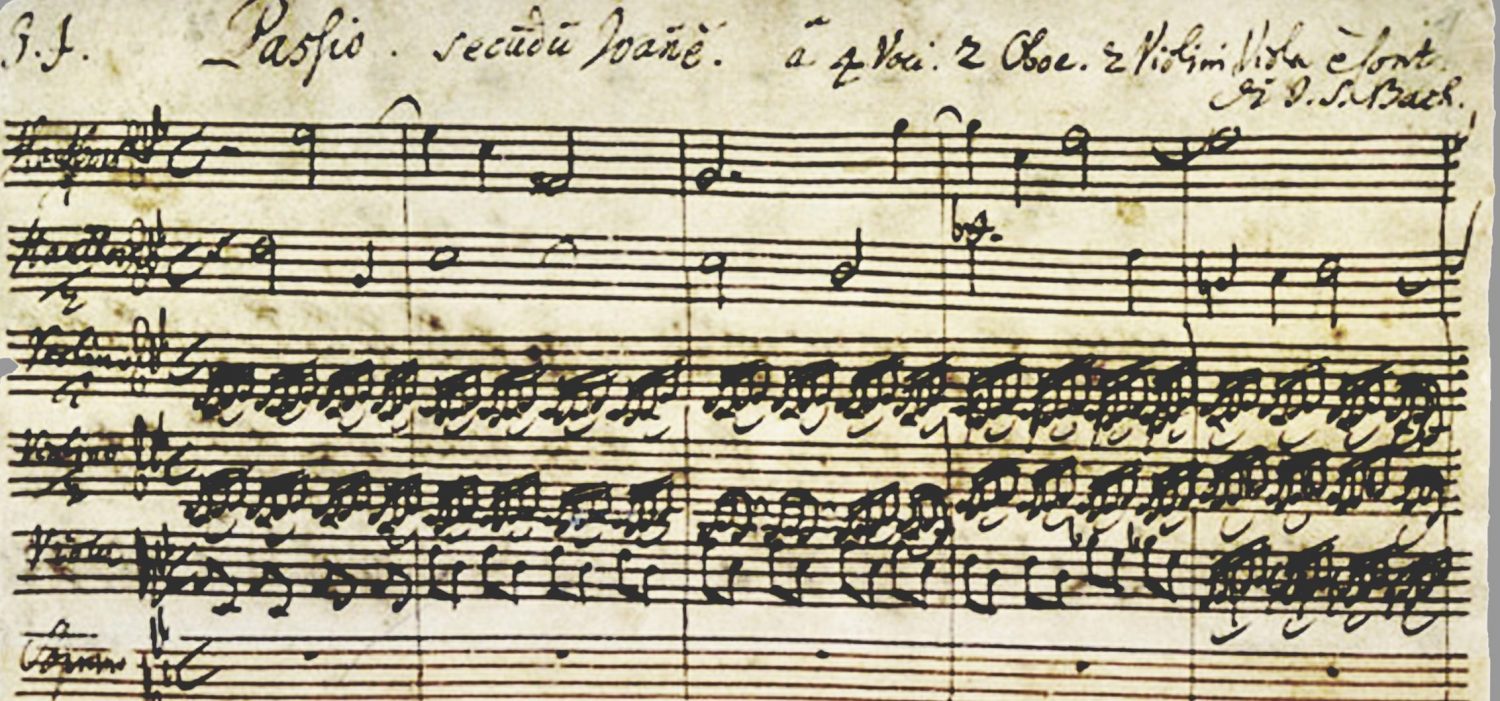 St. John Passion
Sundays, July 17 & 24, 3:00 PM
Orchestra, Chorale, and Soloists conducted by Andrew Megill
J.S. Bach, St. John Passion, BWV 245
Clara Rottsolk, soprano; Meg Bragle, mezzo-soprano; Thomas Cooley, tenor (Evangelist); Dashon Burton, bass-baritone
Bach's Passions are deeply embedded in the Carmel Bach Festival tradition, and the Festival is proud to continue the tradition by presenting St. John Passion in 2022.
The St. John Passion is more dramatic and expressive than the St. Matthew Passion. Because it is shorter, the narrative of the St. John Passion is relentless, visceral, and intense. In fact, this work might be the closest thing to an opera Bach composed.
The oratorio Passion—comprised of Biblical texts enhanced by lyrical arias and chorales—was a relatively new form when Bach created the St. John Passion in 1724. The Passion begins with one of Bach's finest choruses, "Herr unser Herrscher." The New Yorker's Alex Ross has said regarding this chorus: "Whatever images come to mind, the craft that went into the making of the scene—the melodic inspiration, the contrapuntal rigor, the immaculate demonstration of the rules, the insolent breaking of them—is as astounding now as it must have been on that day in 1724 (when St. John Passion premiered). One notable fact about the St. John Passion…is that we have no eyewitness account of the première. If the good people of Leipzig understood that they were in the presence of the most stupendous talent in musical history, they gave no sign."
These performances will utilize period instruments at Baroque pitch, offering Carmel audiences a similar experience as the congregants in 1724 at St. Nicholas Church in Leipzig, and will be directed by Associate Conductor Andrew Megill.
"The themes the St. John Passion explores go beyond the walls of any specific church or denomination," said Andrew Megill. Light versus darkness, truth versus falsehood, how we are constrained by and transcend the bonds of time, and the good and evil that lie within the human heart."
THOMAS COOLEY tenor
Minnesota-born tenor Thomas Cooley has established a reputation on both sides of the Atlantic—and beyond—as a singer of great versatility, expressiveness, and virtuosity. Possessing a lyric tenor voice of great flexibility, dynamic range, and precision
Cooley studied at DePauw University, the University of Minnesota and the Richard Strauss Conservatory. He is an Artist in Residence with Chicago's Music of the Baroque. This season marks Thomas' 11th in Carmel. Thomas will perform the role of the Evangelist in the St. John Passion.
MEG BRAGLE mezzo-soprano
Mezzo-soprano Meg Bragle returns for her fourth Carmel Bach Festival season as a soloist. She was a Virginia Best Adams fellow in 1999. Widely praised for her musical intelligence and "expressive virtuosity," Meg has
earned an international reputation as one of today's most gifted and versatile mezzo-sopranos. She is the recipient of awards and recognition from Symphony Magazine, the American Bach Society, and the Bethlehem Bach Festival. A frequent featured soloist with Sir John Eliot Gardiner and the English Baroque Soloists, she has made four recordings with the group.