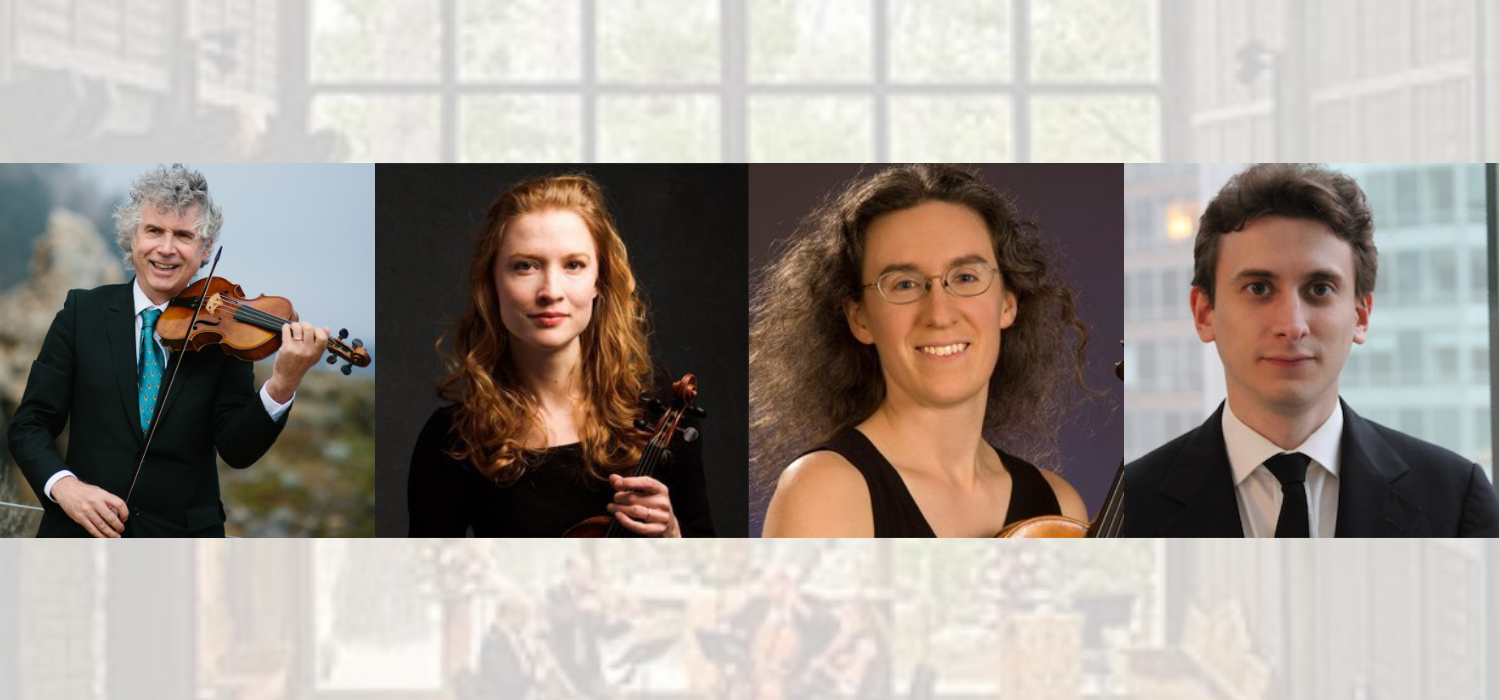 Quartets in the Forest
Wednesdays, July 20 & 27, 5:00 PM
Peter Hanson, violin; Adriane R. Post, violin; Sarah Darling, viola; Ezra Seltzer, cello
Beethoven, Quartet for Strings in C Minor, Opus 18, No. 4
Debussy, Quartet for Strings in G Minor, Opus 10
00

days

00

hours

00

minutes

00

seconds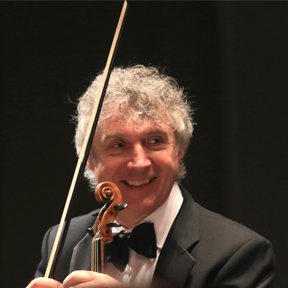 Presenter
Peter Hanson
Soloists
Adriane R. Post

Violin

Adriane Post's baroque violin playing has been described as "exquisite" by The New York Times. A founding member of ACRONYM Ensemble and Diderot String Quartet, she is sought after as leader, collaborator, and soloist across the United States. Concertmaster of the Washington National Cathedral Orchestra, co-concertmaster of Apollo's Fire, soloist and collaborator with Four Nations Ensemble, Post appears as guest leader with groups such as Seraphic Fire and the Thirteen. A tenured member of Handel + Haydn Society, she performs with Trinity Wall Street Baroque Orchestra.

This season has brought guest teaching engagements at Cincinnati Conservatory and the Smithsonian Institute, projects with The English Concert, Green Mountain Project, Les Délices and with Harry Bicket in collaboration with Diderot Quartet and festival debuts at the Utrecht and Boston Early Music Festivals.

Post first fell in love with the baroque violin at Oberlin Conservatory, where she completed her Bachelor of Music. She received her Master of Music degree as a member or the first class of Juilliard's Historical Performance program. Based in New York and Chicago, she was born and raised in northern Vermont.

Ezra Seltzer

Acting Principal Cello

Hailed for his "scampering virtuosity" (American Record Guide) and "superb" playing (The New York Times), cellist Ezra Seltzer is the principal cellist of the Trinity Baroque Orchestra, New York Baroque Incorporated, the Sebastians, and Early Music New York. He has frequently appeared as guest principal cellist of Musica Angelica, the Washington National Cathedral Baroque Orchestra, and the St. Paul Chamber Orchestra, where he earned praise for his "delicate elegance and rambunctious spirit" (Twin Cities Pioneer Press).

Peter Hanson

Concertmaster and Director of Monday Main Concert

Peter has been Concertmaster of Sir John Eliot Gardiner's Orchestre Revolutionnaire et Romantique since 1992, when they recorded their first complete set of Beethoven symphonies. He appeared as its Concertmaster soloist for European and U.S. tours of Beethoven's Missa Solemnis, a 2017 BBC Proms performance of Berlioz's Damnation of Faust, and in 2018, major European and U.S. tours of Berlioz. In 2020, they performed all the Beethoven symphonies in Barcelona and U.S. including sold-out concerts at the Carnegie Hall, New York.

Peter formed The Eroica Quartet in 1993 with colleagues from the world of period instrument performance. The group immediately attracted attention with their vision of a revived Romantic approach to the string quartet literature, from Beethoven to Debussy. Their performance style was so unusual at the time that it struck listeners as radical. In 1997 they began their first Beethoven cycle, appearing at the City of London Festival and in the same year appeared at the Aix-les-Bains Nuits Romantiques Festival in France.

The Eroica quickly became established, and toured extensively in the United Kingdom as well as making visits to France and the U.S. Their American debut was in Washington, D.C. and the New York debut was in February 2001, at the Frick Collection. For Harmonia Mundi USA they recorded the Mendelssohn and Schumann quartets and Beethoven quartets Op. 74, 95 and 135. For Resonus Classics, they recorded the original 1825 version of Mendelssohn's Octet, Op. 20 and, more recently, the quartets by Debussy and Ravel. Released to coincide with the 150th anniversary of Debussy's birth, this album represents the first modern recording of the works to feature performances on gut strings and with aspects of period performance.

Peter is a concertmaster of the Carmel Bach Festival in California. His role includes chamber music performances, directing the string orchestra and appearing as Concertmaster for most of the Festival Orchestra concerts. The CBF orchestra is very flexible with regard to period and modern instruments and style; he recently gave performances of Vivaldi's Four Seasons on baroque instruments at Hz415 followed by the Piazzola 4 seasons on modern (Hz440) in the second half of the same concert.

Peter also appears as Director elsewhere; recent engagements include projects with the Singapore Symphony Orchestra, Kymi Sinfonia from Finland and Orquesta da Camera in Spain. He was recently Guest Concertmaster with the Luxembourg Philharmonic, the Stockholm Radio Symphony Orchestra, and in 2017 was Guest Concertmaster for a Beethoven and Gade project with Concerto Copenhagen in 2019. He returned to Singapore for a new project in 2021.

Sarah Darling

Viola

Described as "a tireless force of musical curiosity, skill, and enthusiasm" and "the one to up the ante" (Boston Musical Intelligencer), Sarah Darling enjoys a varied musical career, holding a variety of leading roles in A Far Cry, Musicians of the Old Post Road, Boston Baroque, Les Bostonades, Gut Reaction, and Antico Moderno, also performing with the Boston Early Music Festival, Emmanuel Music, Newton Baroque, Sarasa, and the Boston Ballet Orchestra.

Sarah studied at Harvard, Juilliard, Amsterdam, Freiburg, and New England Conservatory, working with James Dunham, Karen Tuttle, Wolfram Christ, Nobuko Imai, and Kim Kashkashian. She has recorded old and new music for Linn, Paladino, Azica, MSR, and Centaur, plus a solo album on Naxos and two Grammy-nominated CDs on Crier Records.

Sarah is active as a teacher and coach, on the faculty of the Longy School and serving as co-director of the Harvard Baroque Chamber Orchestra. She regularly shares her thoughts on music at her blog, Listening Deliberately.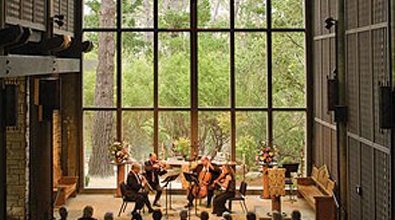 Location
Church in the Forest

3152 Forest Lake Rd, Pebble Beach, CA 93953