Fresh Traditions
Mondays, July 18 & 25, 3:00 PM
Jesse Barrett, oboe; Ginger Kroft, clarinet; Kyle Miller, viola
Rebecca Clarke, Sonata for Viola and Piano
I. Impetuoso
Ellen Taffe Zwilich, Quartet for Oboe & Strings
Mvt. 1
Hermann Goetz, Quintet in C Minor
Mvt. 1
Sergei Prokofiev, Quintet in G minor, Opus 39
Mvt. 1 & 3
00

days

00

hours

00

minutes

00

seconds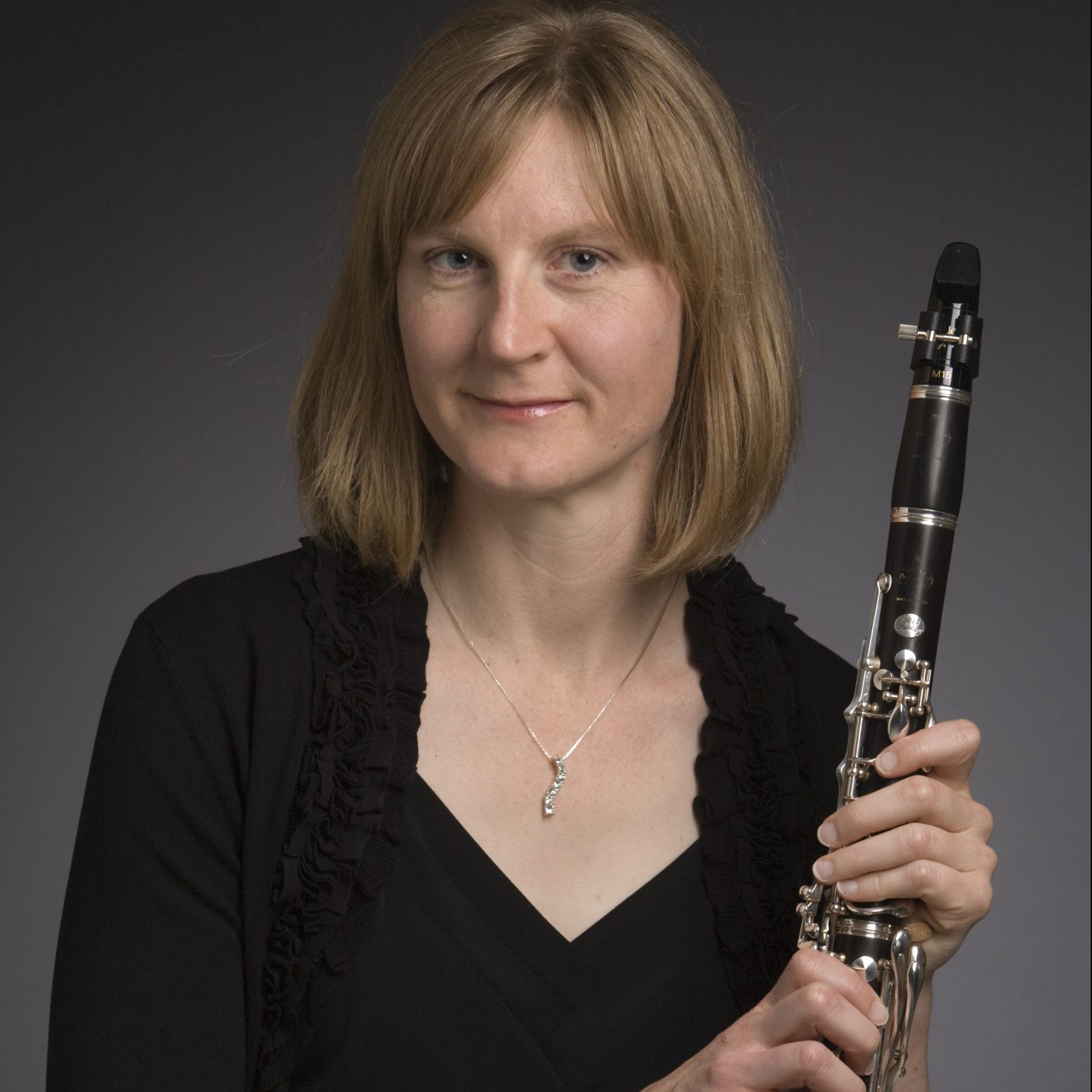 Presenter
Ginger Kroft
Soloists
Ginger Kroft

Principal Clarinet

Ginger Kroft is a faculty member at San Francisco Conservatory of Music and Santa Clara University. She is Principal Clarinet of Sacramento Philharmonic and the Carmel Bach Festival, and is a member of the Oakland Symphony. Ms. Kroft regularly performed with the San Francisco Ballet Orchestra for many seasons. In the chamber world, Ms. Kroft was in-residence with Left Coast Chamber Ensemble at the Wunsch New Music Festival.

She is a Vandoren International Artist and performs on M15 mouthpieces and Traditional reeds. An education advocate, Ms. Kroft maintains a private teaching studio, ClarinetStudio.org, and is a frequent adjudicator of solo competitions. Ms. Kroft holds degrees from the San Francisco Conservatory of Music and Northwestern University.

Jesse Barrett

Associate Principal Oboe

Jesse Barrett is a San Francisco Bay Area native who grew up in Pleasant Hill, CA. He currently plays oboe and English horn for the Santa Rosa Symphony, Reno Chamber Orchestra, One Found Sound, Symphony Napa Valley, California Symphony, and has played as principal oboist for West Edge Opera, Opera Modesto, and Merced Symphony where he has been a soloist on multiple occasions since 2010. Mr. Barrett has played with San Francisco Opera, San Francisco Ballet, New Century Chamber Orchestra, most of the orchestras in Northern California and Nevada.

In 2016, he played in the inaugural season of the International Chamber Orchestra of Puerto Rico. As a soloist, Mr. Barrett has appeared with a number of Bay Area ensembles, performing a wide range of repertoire from Handel's G Minor concerto, to Copland's Quiet City, to the Costa Rican composer Benjamin Gutiérrez's Sketches for Oboe and Strings, to the recent commission by Sahba Aminikia, Shahmaran, where he also narrated.

Mr. Barrett is an avid chamber musician, new music enthusiast and teacher of students of all ages throughout Northern California. He has been on faculty at San José State University, California State University Stanislaus and Dominican University. He frequently gets involved in musical start-ups like San Francisco's conductor-less chamber orchestra One Found Sound, and is the developmental director of the Bay Area's premier wind octet Nomad Session. Mr. Barrett regularly enjoys teaching at music camps, recording new music, making school visits, and collaborating on solo and chamber concerts. He is also a passionate singer, often performing at his favorite piano bar, cabaret venues, and has hosted numerous events as an emcee, oboist, singer, and actor. He has shared the stage with a wide variety of performers, including but not limited to Dave Brubeck, Andrea Bocelli, Chicago and Third Eye Blind.

Mr. Barrett studied with Thomas Nugent at University of the Pacific where he was a member of Phi Mu Alpha Sinfonia and thereafter obtained a Master of Music from Boston University where he studied with Laura Ahlbeck and was inducted as a member of Pi Kappa Lambda. He currently teaches at University of the Pacific.

Kyle Miller

Viola

Violist Kyle Miller made his concerto debut in 2005 with the Reading (Pennsylvania) Symphony Orchestra as 'the dog' in P.D.Q. Bach's Canine Cantata, Wachet Arf! After that watershed performance, Kyle went on to study at the New England Conservatory, the Eastman School of Music, and The Juilliard School.

A member of ACRONYM, Diderot String Quartet, Four Nations Ensemble, and New York Baroque Incorporated, Kyle also has appeared onstage with A Far Cry, the American Classical Orchestra, Apollo's Fire, the Clarion Orchestra, the English Concert, Handel and Haydn Society, House of Time, the Knights, Opera Lafayette, Quodlibet Ensemble, the Sebastians, Seraphic Fire, Tafelmusik Baroque Orchestra, Teatro Nuovo, TENET, Trinity Baroque Orchestra, and the Washington National Cathedral Baroque Orchestra.

Kyle performs regularly at the Carmel Bach Festival and the Staunton Music Festival; and as a member of Diderot String Quartet, he has served as a guest artist and coach at Oberlin College's Baroque Performance Institute. In 2017 and 2018, Kyle wore a wig and frock coat on Broadway, where he performed in a run of Claire van Kampen's play Farinelli and the King.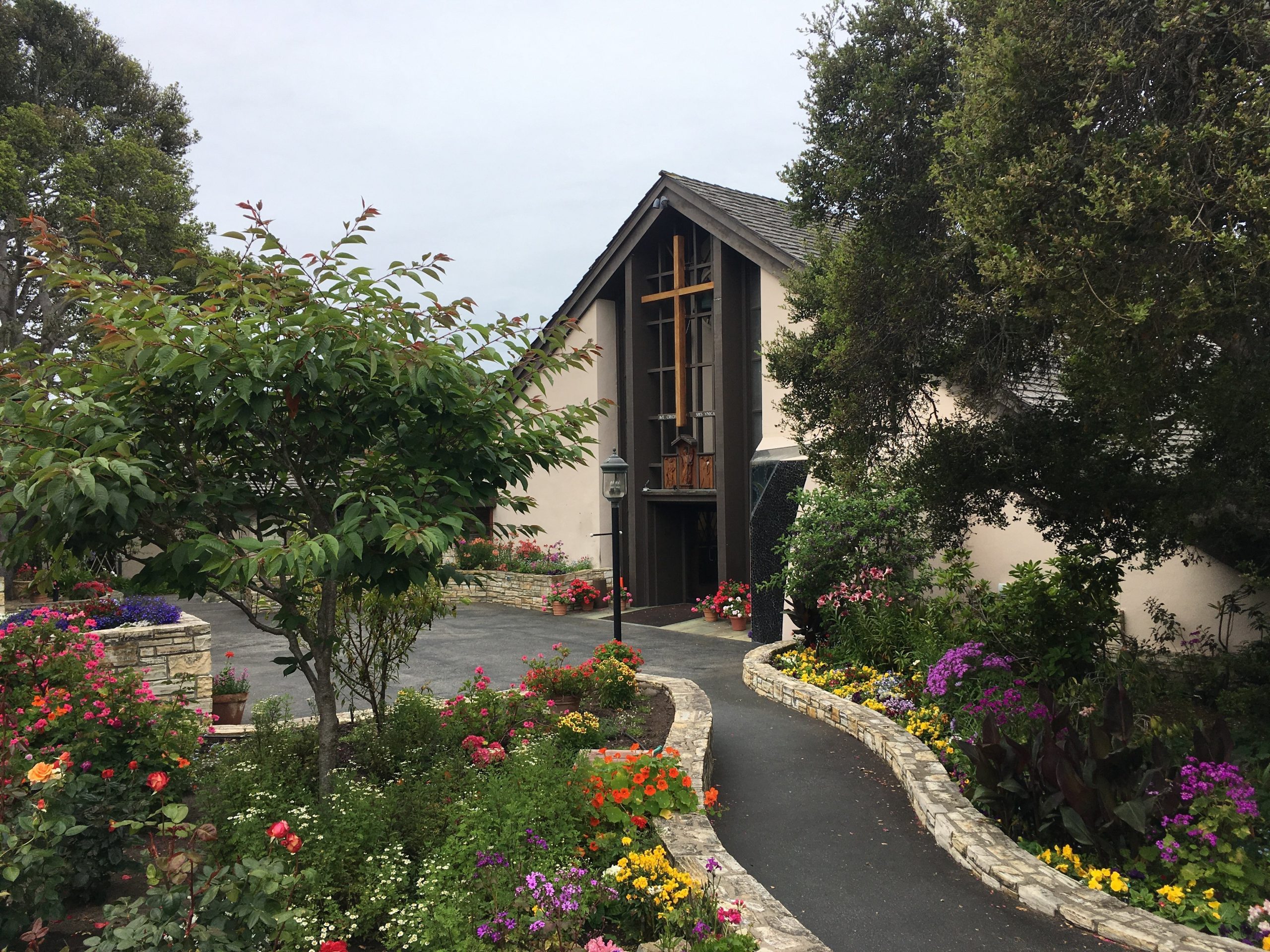 Location
All Saints' Episcopal Church

Dolores St between 9th and 10th Ave, Carmel-by-the-Sea, CA 93921