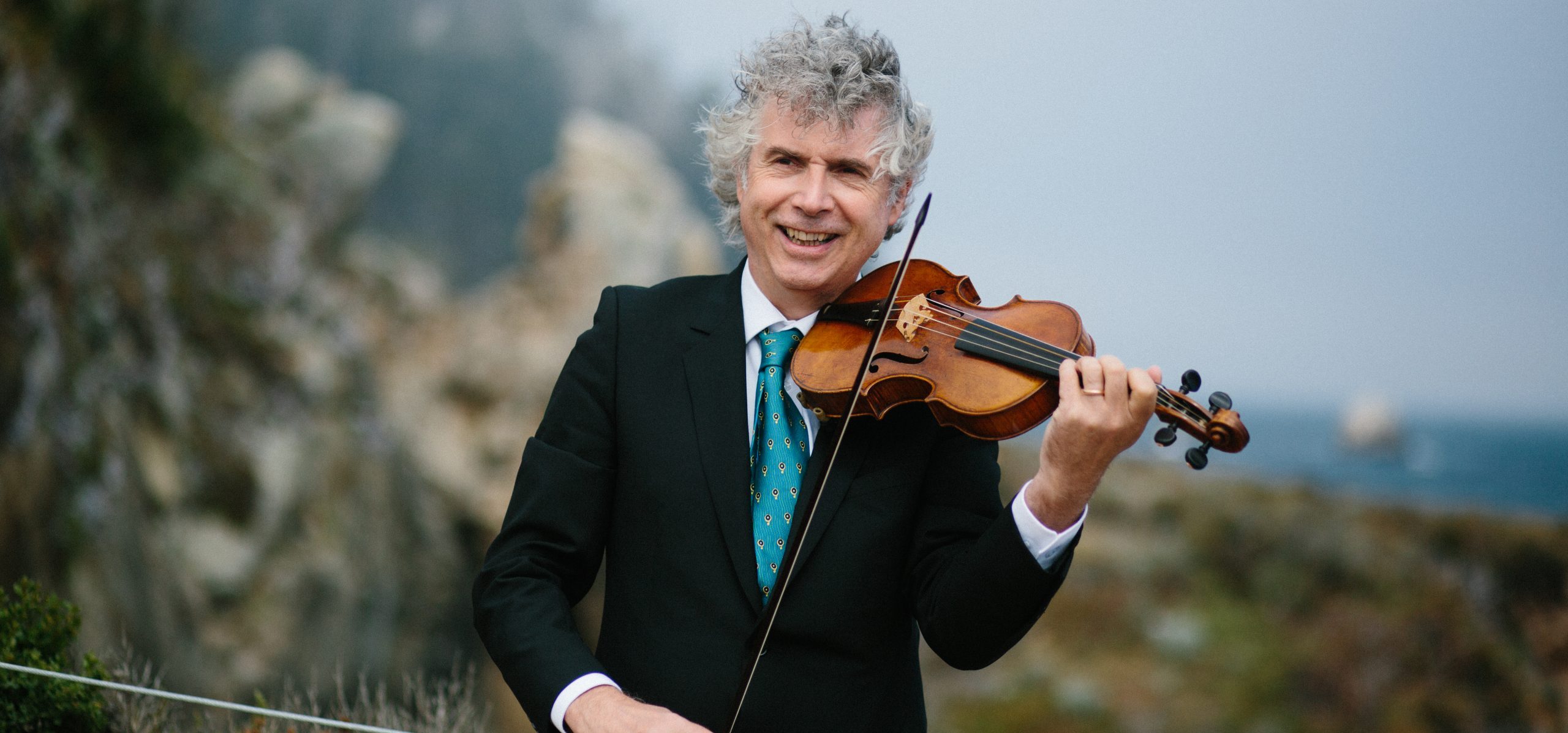 Double Concertos
Mondays, July 18 & 25, 7:30 PM
Concertmaster Peter Hanson with Festival Orchestra musicians presents famous double concerti by Bach, Vivaldi, and Corelli
Antonio Vivaldi, Concerto for Strings in C Major, RV115
Arcangelo Corelli, Concerto Grosso in D major op. 6 no. 4
Peter Hanson and Edwin Huizinga, violin
J.S. Bach, Concerto for Two Violins in D minor, BWV 1043
Peter Hanson and Cynthia Roberts, violin
Antonio Vivaldi, Concerto for Two Violins in D minor, RV 565
Peter Hanson and Johanna Novom, violin
J.S. Bach, Concerto for Violin and Oboe C minor, BWV 1060
Peter Hanson, violin and Gonzalo X. Ruiz, oboe
Johann Pachelbel, Canon in D Major
Peter Hanson, Edwin Huizinga, and Johanna Novom, violin
Concertmaster Peter Hanson presents an evening of intimate musical conversations, including six Baroque favorites featuring multiple soloists ending with Pachelbel's famous Canon in D.
"Think of this program as an evening of brilliant soloists trading melodic ideas in an extended dialogue," said Peter Hanson.
The centerpiece of the program is Bach's beautiful Concerto for Two Violins, performed by Peter Hanson and Cynthia Roberts, principal 2nd violin and one of America's leading period instrument violinists. The "Bach Double" features a second movement that ranks as some of the composer's most beautiful instrumental music.
Pachelbel's Canon is joyful and mesmerizing. The piece presents three solo violins and continuo repeating the same bass line 28 times while the three solo violins perform a canon (or round) on top. The work's harmonic progression has been used by countless pop stars, making Pachelbel's piece one of the most influential to modern times from the Baroque era.
Other featured soloists with Peter Hanson include violinists Edwin Huizinga and Johanna Novom and principal oboist Gonzalo X. Ruiz.
Peter Hanson is a period instrument specialist and recording artist. He is in his 11th season as concertmaster of the Carmel Bach Festival Orchestra. He has performed with modern and period instrument including the Academy of St. Martin in the Fields and the London Symphony and served as concertmaster for Mstislav Rostropovich and the Philharmonia Orchestra as well as Sir John Eliot Gardiner's Orchestre Revolutionaire et Romantique for more than 25 years appearing on nearly all its recordings and concerts.
00

days

00

hours

00

minutes

00

seconds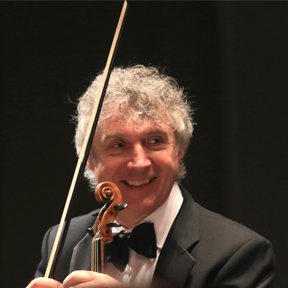 Presenter
Peter Hanson
Soloists
Annabeth Shirley

Cello

Cellist Annabeth Shirley, a native Oregonian, performs regularly with ensembles throughout the Pacific Northwest, including Seattle Baroque Orchestra, Vancouver Early Music, the Oregon Bach Festival, Baroque Music Montana, and Portland Baroque Orchestra, where she is honored to hold the Ruth K. Pointdexter Chair. Past performances in Europe include concerts with the Orchestra of the Age of Enlightenment, the Nederlandse Bachvereniging, and Le Concert d'Apollon, as well as multiple appearances in the Utrecht Early Music Festival.

She teaches in workshops including the Seattle Baroque Flute Summer Workshop and Baroque Music Montana's Period Performance Workshop. Annabeth holds a bachelors and masters degree in Baroque Cello from the Royal Conservatory of The Hague, and bachelors degrees in Cello Performance and Biology from the University of Michigan. She plays a cello of anonymous origin from approximately 1830, and she currently resides in Salem, OR, with her husband, bassoonist Nate Helgeson.

Cynthia Keiko Black

Viola

Born in Dallas, Texas, Cynthia Keiko Black enjoys performing as a violinist and violist playing music from several centuries at home in the Bay Area and across the United States. She is a core member of INCANTARE, an ensemble of violins and sackbuts, and a founding member of the Costanoan Trio, a period instrument piano trio. She is looking forward to upcoming season appearances with the American Bach Soloists, the Carmel Bach Festival, Chatham Baroque, the Atlanta Baroque Orchestra, Ars Minerva, and the Washington Cathedral Baroque Orchestra.

She can be heard on recordings with Apollo's Fire, the American Bach Soloists, and the Queen's Rebels, and will be releasing an album of rarely heard duos for violin and viola from the late eighteenth century later this year.

Amidst an active performing career, Cynthia teaches a studio of young people at the Crowden School's Community Program in Berkeley. She holds modern viola degrees from the Cleveland Institute of Music and completed a doctorate in Historical Performance Practice from Case Western Reserve University.

In her free time, Cynthia enjoys cooking and baking, watercoloring, and growing vegetables. She is a proud resident of Richmond, California where she lives with her trumpet-playing and harpsichord-building husband, Dominic Favia.

Cynthia Roberts

Principal Second Violin

Cynthia Roberts is one of America's leading period instrument violinists, appearing as soloist, concertmaster, and recitalist throughout North America, Europe, and Asia. She is a faculty member of the Juilliard School. She specializes in classical chamber music performance with historic keyboards and has performed throughout the world with fortepianist Christoph Hammer. She appears regularly with the Trinity Baroque Orchestra, Smithsonian Chamber Players, Tafelmusik, and the Boston Early Music Festival. She has performed as concertmaster of Les Arts Florissants with William Christie and appeared with Orchester Wiener Akademie, the London Classical Players, and the Bach Collegium Japan. She was featured as soloist and concertmaster on the soundtrack of the Touchstone Pictures film Casanova, and accompanied soprano Renee Fleming on Late Night with David Letterman.

Ms. Roberts also teaches at the University of North Texas and the Oberlin Baroque Performance Institute and has given master classes at the University of Music and Performing Arts Vienna, Indiana University, Eastman, the Cleveland Institute, Cornell, Rutgers, Minsk Conservatory, Leopold-Mozart-Zentrum Augsburg, Shanghai Conservatory, Vietnam National Academy of Music, and for the Jeune Orchestre Atlantique in France. Ms. Roberts made her solo debut at age 12 playing the Mendelssohn Violin Concerto with the Grant Park Symphony of Chicago. Her recording credits include Sony, CPO, and Deutsche Harmonia Mundi.

Dongsok Shin

Harpsichord

Dongsok Shin was born in Boston and studied modern piano with his mother, Chonghyo Shin, and with Nadia Reisenberg at the Mannes College of Music. He converted exclusively to early keyboard instruments in the early 1980's. He received international recognition as music director of baroque opera productions with the Mannes Camerata and has been a member of the internationally acclaimed baroque ensemble REBEL since 1997.

He has appeared with early music groups all over the United States, including the Carmel Bach Festival, American Classical Orchestra, ARTEK, Concert Royal, Early Music New York, and Pro Music Rara; has toured throughout the Americas and Europe; and has been heard on numerous radio broadcasts. He has accompanied Renée Fleming, Rufus Müller, Rachel Brown, Jed Wentz, Marion Verbruggen, and Barthold Kuijken in recital. In addition to his performing career, he is a recording engineer, producer, and editor of early music recordings for many labels, as well as a producer of music videos.

He is a curator of the antique keyboard instruments at the Flint Collection in Delaware, a tuner of early keyboards at the Metropolitan Museum in New York City, and the early keyboard technician for the Metropolitan Opera. Videos produced by the Metropolitan Museum of Dongsok demonstrating early fortepianos, including the earliest known Bartolomeo Cristofori piano from 1720, have garnered over 400,000 views.

Edwin Huizinga

Violin

Violinist Edwin Huizinga began studying Baroque violin with Marylin McDonald at Oberlin Conservatory, and then went on to become San Francisco Conservatory's Baroque Performance assistant, while earning a master's degree under Corey Jameson. Edwin has toured extensively with the Tafelmusik Baroque Orchestra, the Wallfisch Band, Apollo's Fire, and Brandywine Baroque. Huizinga has also appeared as a guest artist with the Amsterdam Conservatory, under the tutelage of Lucy Van Dael, and worked with Vera Beths, Anner Bylsma, Stanley Ritchie, and Elizabeth Blumenstock. Edwin is a founding member of international touring ensembles ACRONYM and Fire & Grace, the Artistic Director of the Sweetwater Music Festival, and artistic team member at the Big Sur Fiddle Camp.

Evan Few

Violin

Atlanta native Evan Few is a freelancer living in Philadelphia. An assertive, collaborative instrumentalist, he is equally adept as music director, orchestral musician, and chamber soloist and has performed on stages across the globe with some of its most esteemed early music ensembles, including Anima Eterna Brugge, Bach Collegium Japan, and the Taverner Consort.

Evan is a core member of Apollo's Fire; Artistic Administrator and co-concertmaster of the Atlanta Baroque Orchestra; frequent guest artist with Chatham Baroque and Four Nations Ensemble; and, most recently, co-founder of Filament.

He holds Master's degrees from Oberlin and Koninklijk Conservatorium Den Haag, and is a devoted cook and yogi.

Ezra Seltzer

Acting Principal Cello

Hailed for his "scampering virtuosity" (American Record Guide) and "superb" playing (The New York Times), cellist Ezra Seltzer is the principal cellist of the Trinity Baroque Orchestra, New York Baroque Incorporated, the Sebastians, and Early Music New York. He has frequently appeared as guest principal cellist of Musica Angelica, the Washington National Cathedral Baroque Orchestra, and the St. Paul Chamber Orchestra, where he earned praise for his "delicate elegance and rambunctious spirit" (Twin Cities Pioneer Press).

Gonzalo X. Ruiz

Principal Oboe

Born in La Plata, Argentina, Gonzalo X. Ruiz is one of the world's most critically acclaimed baroque oboists. He performs as principal oboist and soloist with groups such as Philharmonia Baroque, Ensemble Sonnerie, Boston Early Music Festival, The English Concert, Wiener Akademie, and Orchestra of the Age of Enlightenment. He has collaborated with conductors McGegan, Savall, Pinnock, Rattle, Egarr, Manze, Leonhardt, Hogwood, Hassellböck, and many others.

His playing is featured on dozens of recordings including his 2010 Grammy™-nominated recording of reconstructions of the four orchestral suites and the concertos of J.S. Bach. In addition to frequent appearances in recital and with chamber ensembles, his groundbreaking work in new music with American Baroque earned the ASCAP Award for Adventurous Programming and the WQXR Record of the Year Award.

Ruiz was appointed to the faculty of The Juilliard School in 2009 and for many years prior taught at Oberlin Conservatory's Baroque Performance Institute and the Longy School's International Baroque Institute and has given master classes at many of the best American and European conservatories. His former students now fill most of the key oboe positions in baroque ensembles across this country. Ruiz is an acknowledged expert in reed design, and examples of his work are on permanent display at the Metropolitan Museum of Art. In his free time he enjoys playing guitar and dancing tango.

Johanna Novom

Associate Concertmaster

Violinist Johanna Novom appears as a soloist, chamber, and orchestral player with ensembles across the US and tours internationally. First-prize winner of the American Bach Soloists' International Young Artists Competition in 2008, she holds a master's degree in historical performance from Oberlin Conservatory, and was a Yale Baroque Ensemble fellow in 2010-2011 under the direction of Robert Mealy. Johanna has been Associate Concertmaster of Apollo's Fire for 10 years, and is featured on the ensemble's Grammy-winning album Songs of Orpheus with Karim Sulayman.

Based in Brooklyn, NY, she currently performs with Tafelmusik, ACRONYM, Trinity Wall Street Baroque Orchestra, Boston Early Music Festival Orchestra, Carmel Bach Festival, Washington Cathedral Baroque Orchestra, Handel and Haydn Society, and New York Baroque Incorporated, among others, and is a founding member of Diderot String Quartet, an ensemble dedicated to the performance of 18th and early 19th century repertoire.

Joseph Tan

Violin

Based since 1997 in Amsterdam, the Netherlands, Joseph maintains an active performing and recording schedule as a member of ensembles such as the Amsterdam Baroque Orchestra, Anima Eterna Brugge, Les Musiciens du Prince-Monaco, Holland Baroque, and the Australian Classical and Romantic Orchestra (ARCO), working regularly with pioneers in the field of historical performance such as Ton Koopman, Jos van Immerseel, and Reinhard Goebel.

After receiving a Bachelor of Music degree in modern violin from the University of Texas at Austin, Joseph studied Baroque violin with Marilyn McDonald at the Oberlin Conservatory of Music, where he earned a M.M. degree in 1997. From 1997-2001, he studied with Monica Huggett and Elizabeth Wallfisch at the Royal Conservatory, The Hague.

Meg Eldridge

Viola

Meg studied at the University of Michigan, the Manhattan School of Music, and the San Francisco Conservatory of Music. She performs with the Marin Symphony, the Santa Rosa Symphony, and Philharmonia Healdsburg. She also plays violin with the Archangeli Baroque Strings, Marin Baroque of the Marin String Quartet, which gives concerts throughout the San Francisco Bay Area. Meg plays on a viola that was made by Bronek Cison in Chicago in 2007, as well as on a French viola made in Mirecourt in the late 1800's. She teaches violin and viola at the Marin Waldorf School and at the Branson School.

Peter Hanson

Concertmaster and Director of Monday Main Concert

Peter has been Concertmaster of Sir John Eliot Gardiner's Orchestre Revolutionnaire et Romantique since 1992, when they recorded their first complete set of Beethoven symphonies. He appeared as its Concertmaster soloist for European and U.S. tours of Beethoven's Missa Solemnis, a 2017 BBC Proms performance of Berlioz's Damnation of Faust, and in 2018, major European and U.S. tours of Berlioz. In 2020, they performed all the Beethoven symphonies in Barcelona and U.S. including sold-out concerts at the Carnegie Hall, New York.

Peter formed The Eroica Quartet in 1993 with colleagues from the world of period instrument performance. The group immediately attracted attention with their vision of a revived Romantic approach to the string quartet literature, from Beethoven to Debussy. Their performance style was so unusual at the time that it struck listeners as radical. In 1997 they began their first Beethoven cycle, appearing at the City of London Festival and in the same year appeared at the Aix-les-Bains Nuits Romantiques Festival in France.

The Eroica quickly became established, and toured extensively in the United Kingdom as well as making visits to France and the U.S. Their American debut was in Washington, D.C. and the New York debut was in February 2001, at the Frick Collection. For Harmonia Mundi USA they recorded the Mendelssohn and Schumann quartets and Beethoven quartets Op. 74, 95 and 135. For Resonus Classics, they recorded the original 1825 version of Mendelssohn's Octet, Op. 20 and, more recently, the quartets by Debussy and Ravel. Released to coincide with the 150th anniversary of Debussy's birth, this album represents the first modern recording of the works to feature performances on gut strings and with aspects of period performance.

Peter is a concertmaster of the Carmel Bach Festival in California. His role includes chamber music performances, directing the string orchestra and appearing as Concertmaster for most of the Festival Orchestra concerts. The CBF orchestra is very flexible with regard to period and modern instruments and style; he recently gave performances of Vivaldi's Four Seasons on baroque instruments at Hz415 followed by the Piazzola 4 seasons on modern (Hz440) in the second half of the same concert.

Peter also appears as Director elsewhere; recent engagements include projects with the Singapore Symphony Orchestra, Kymi Sinfonia from Finland and Orquesta da Camera in Spain. He was recently Guest Concertmaster with the Luxembourg Philharmonic, the Stockholm Radio Symphony Orchestra, and in 2017 was Guest Concertmaster for a Beethoven and Gade project with Concerto Copenhagen in 2019. He returned to Singapore for a new project in 2021.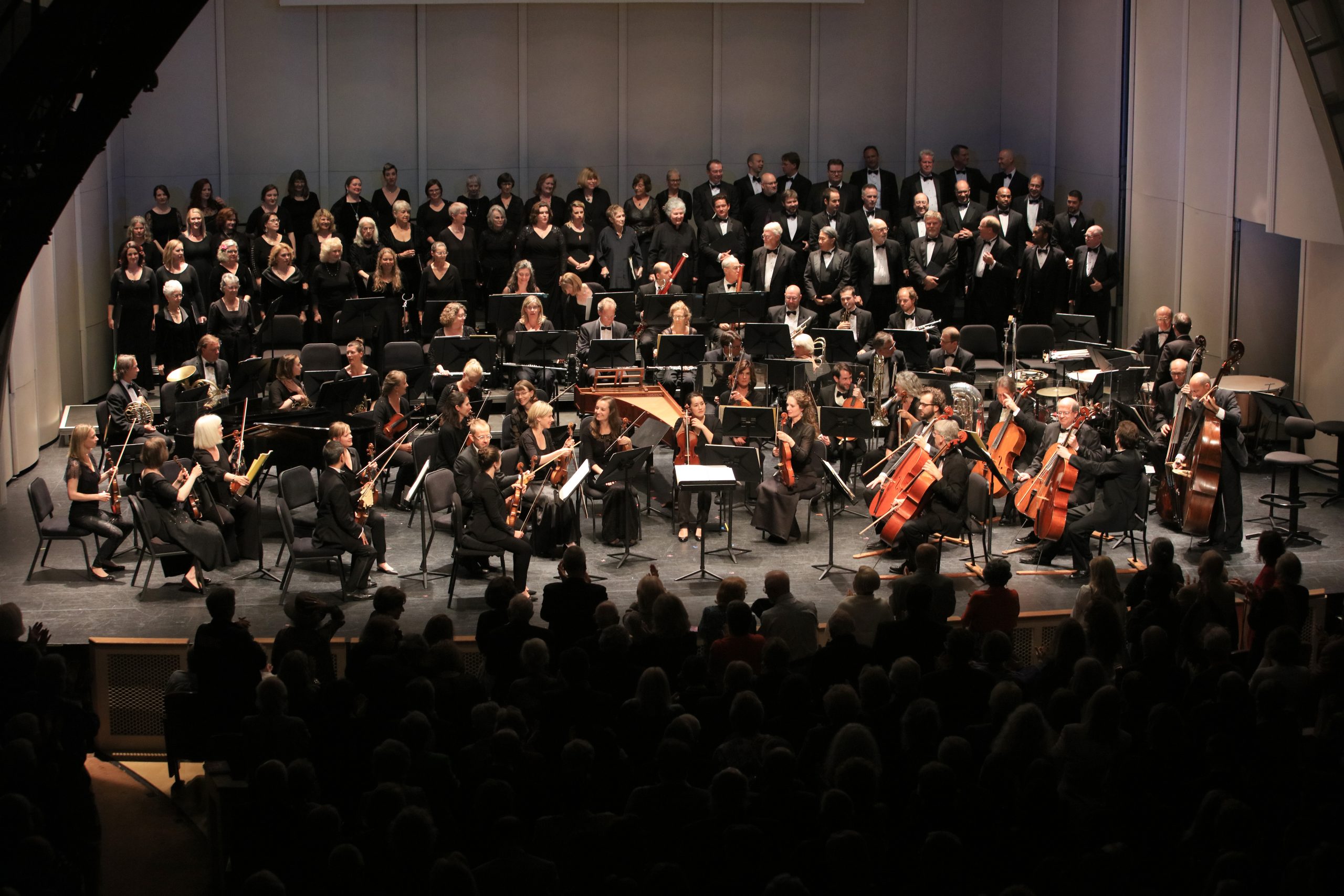 Location
Sunset Center Theater

San Carlos St between 8th and 10th Ave, Carmel-By-The-Sea, CA 93923