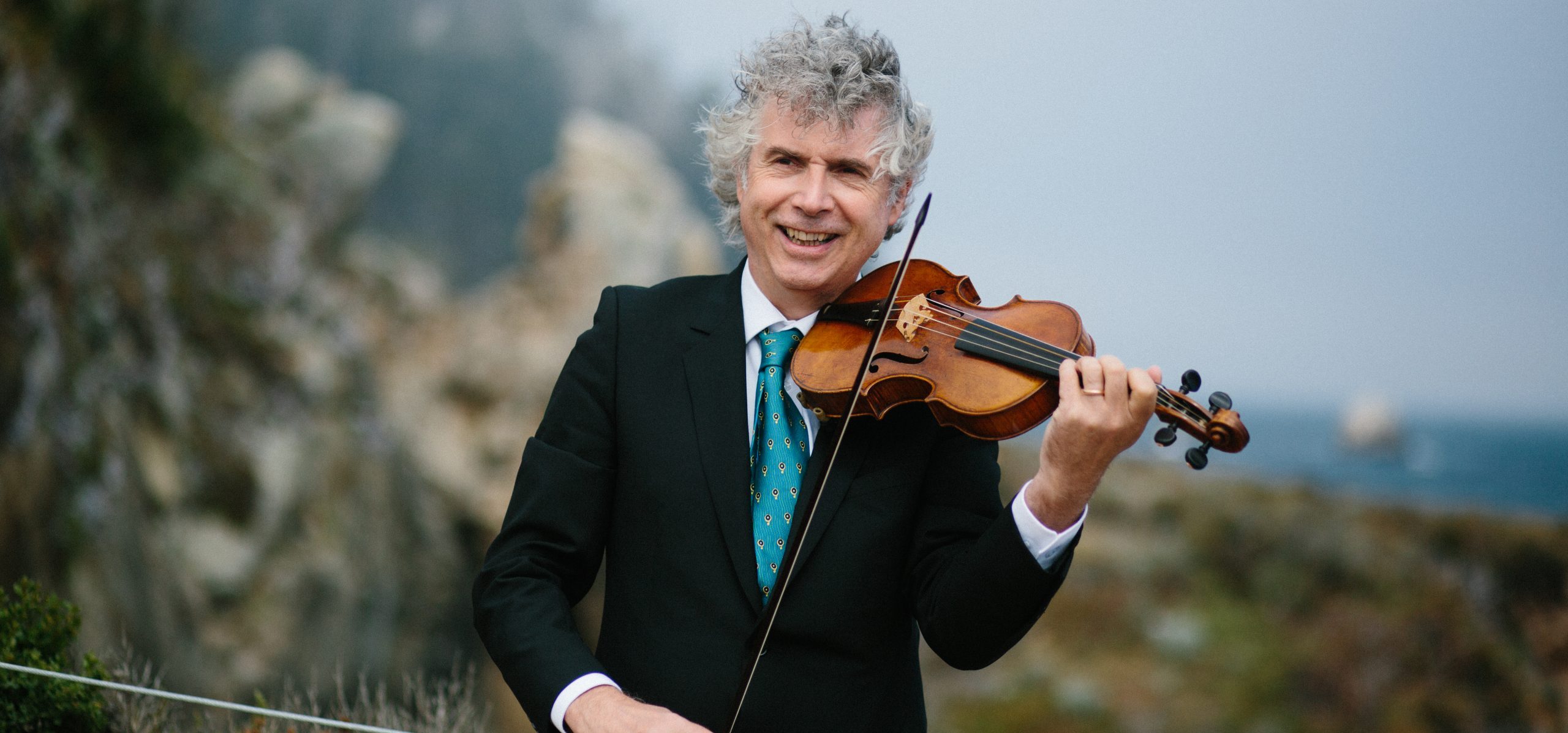 Double Concertos
Mondays, July 18 & 25, 7:30 PM
Concertmaster Peter Hanson with Festival Orchestra musicians presents famous double concerti by Bach, Vivaldi, and Corelli
Antonio Vivaldi, Concerto for Strings in C Major, RV115
Arcangelo Corelli, Concerto Grosso in D major op. 6 no. 4
Peter Hanson and Edwin Huizinga, violin
J.S. Bach, Concerto for Two Violins in D minor, BWV 1043
Peter Hanson and Cynthia Roberts, violin
Antonio Vivaldi, Concerto for Two Violins in D minor, RV 565
Peter Hanson and Johanna Novom, violin
J.S. Bach, Concerto for Violin and Oboe C minor, BWV 1060
Peter Hanson, violin and Gonzalo X. Ruiz, oboe
Johann Pachelbel, Canon in D Major
Peter Hanson, Edwin Huizinga, and Johanna Novom, violin
Concertmaster Peter Hanson presents an evening of intimate musical conversations, including six Baroque favorites featuring multiple soloists ending with Pachelbel's famous Canon in D.
"Think of this program as an evening of brilliant soloists trading melodic ideas in an extended dialogue," said Peter Hanson.
The centerpiece of the program is Bach's beautiful Concerto for Two Violins, performed by Peter Hanson and Cynthia Roberts, principal 2nd violin and one of America's leading period instrument violinists. The "Bach Double" features a second movement that ranks as some of the composer's most beautiful instrumental music.
Pachelbel's Canon is joyful and mesmerizing. The piece presents three solo violins and continuo repeating the same bass line 28 times while the three solo violins perform a canon (or round) on top. The work's harmonic progression has been used by countless pop stars, making Pachelbel's piece one of the most influential to modern times from the Baroque era.
Other featured soloists with Peter Hanson include violinists Edwin Huizinga and Johanna Novom and principal oboist Gonzalo X. Ruiz.
Peter Hanson is a period instrument specialist and recording artist. He is in his 11th season as concertmaster of the Carmel Bach Festival Orchestra. He has performed with modern and period instrument including the Academy of St. Martin in the Fields and the London Symphony and served as concertmaster for Mstislav Rostropovich and the Philharmonia Orchestra as well as Sir John Eliot Gardiner's Orchestre Revolutionaire et Romantique for more than 25 years appearing on nearly all its recordings and concerts.