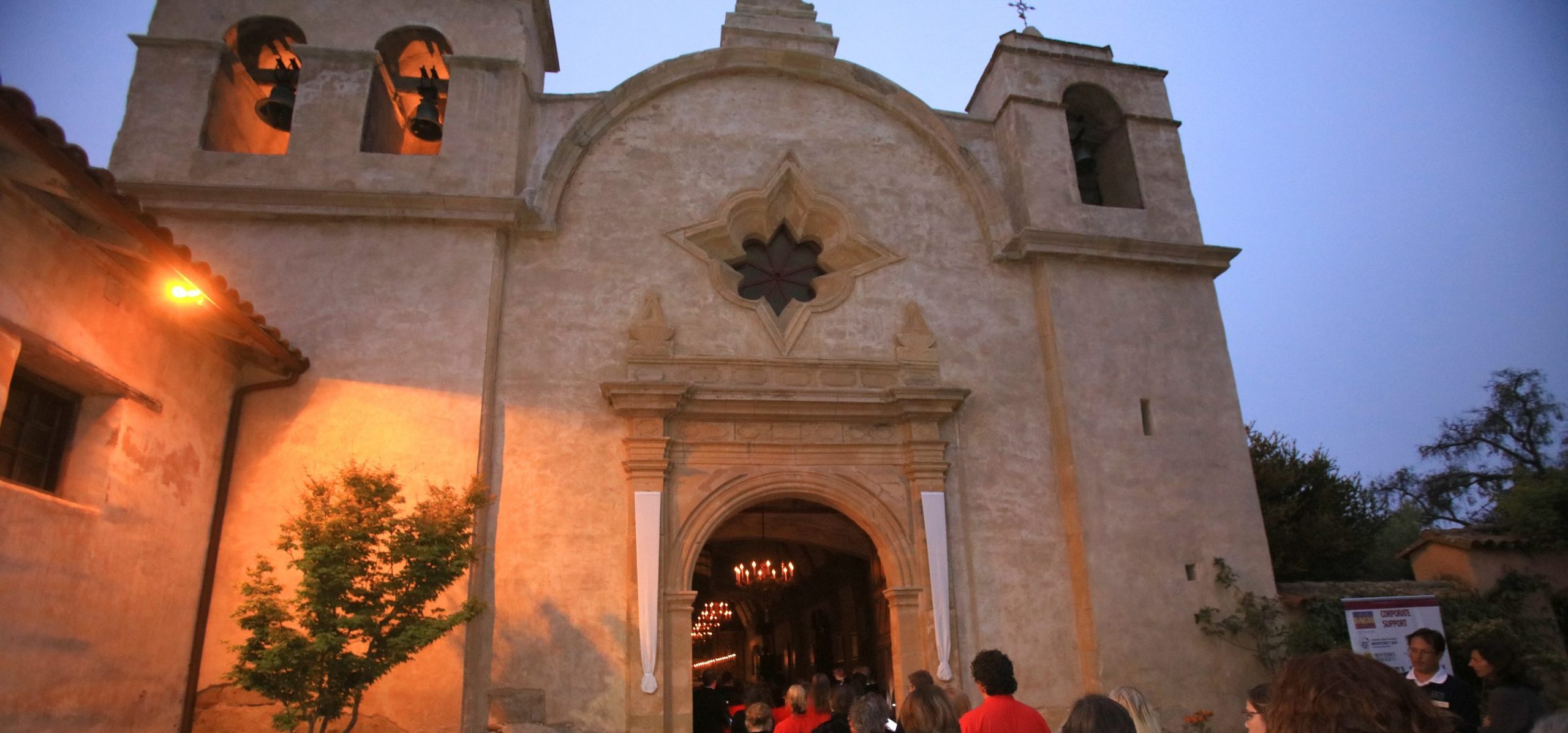 Cathedral Echoes
Wednesdays, July 20 & 27, 8:30 PM
Chorale conducted by Andrew Megill
Processional: A medieval English Christmas
Sarum chant                                               Puer natus est nobis
13th century                                                  Edi beo thu
15th century                                                  Als I lay on Yoolis night
15th century                                                  I saw a swete seemly sight
The City of Sorrow
William Byrd                                                Ne irascaris, Domine
Thomas Tallis                                               Lamentations of Jeremiah I
To the Virgin
Benjamin Britten                                        Hymn to the Virgin
Cecilia McDowall                                        Regina coeli
Mass for All Time
William Byrd                                                Mass for Four Voices
Ralph Vaughan Williams                         Mass in G minor
William Byrd                                                                 Kyrie
Ralph Vaughan Williams                                          Gloria
William Byrd                                                                 Sanctus
William Byrd                                                                 Agnus Dei
Ralph Vaughan Williams                                          Kyrie
The blessed city
Charles Villiers Stanford                        Beati quorum via
William Harris                                            Faire is the Heaven
Recessional
Sarum chant                                                Puer natus est nobis
James MacMillan                                      A Child's Prayer
The Festival returns to the magnificent Carmel Mission Basilica presenting the exceptional Bach Festival Chorale in a program entitled "Cathedral Echoes."
"This program is an emotional journey through time. It features music from 500 years of great British sacred choral music," said Associate Conductor Andrew Megill. "From the energetic and otherworldly medieval carols through the sublime polyphony of Byrd and Tallis in the late 16th century, to the beautiful 20th century works inspired by this unique and profound tradition."
One of the glories of Great Britain is its extraordinary choral tradition. For centuries, many of the world's greatest choirs have come from England, due in large part to an extraordinary network of Cathedral choirs which required significant music every week.
Highlights include excerpts from Byrd's Mass for Four Voices, originally sung during clandestine services in private homes, and the 20thcentury masterpiece inspired by Byrd's Mass, Vaughan Williams' Mass in G Minor, as well as Tallis' profound Lamentations of Jeremiah, and the gorgeous motets by Stanford, Harris, MacMillan, and Britten which are some of the most loved choral works of all time, for singers and listeners and alike.
"The magic of the concert at the Mission is the way it incorporates the aesthetic and the beauty of the building itself," said Andrew Megill.
Andrew Megill is the artistic director of Fuma Sacra and serves as chorusmaster for the Montreal Symphony Orchestra. He is also music director of Masterwork Chorus and professor and director of choral activities at the University of Illinois. He is in his 13th season as associate conductor of the Carmel Bach Festival and director of the chorale and chorus.