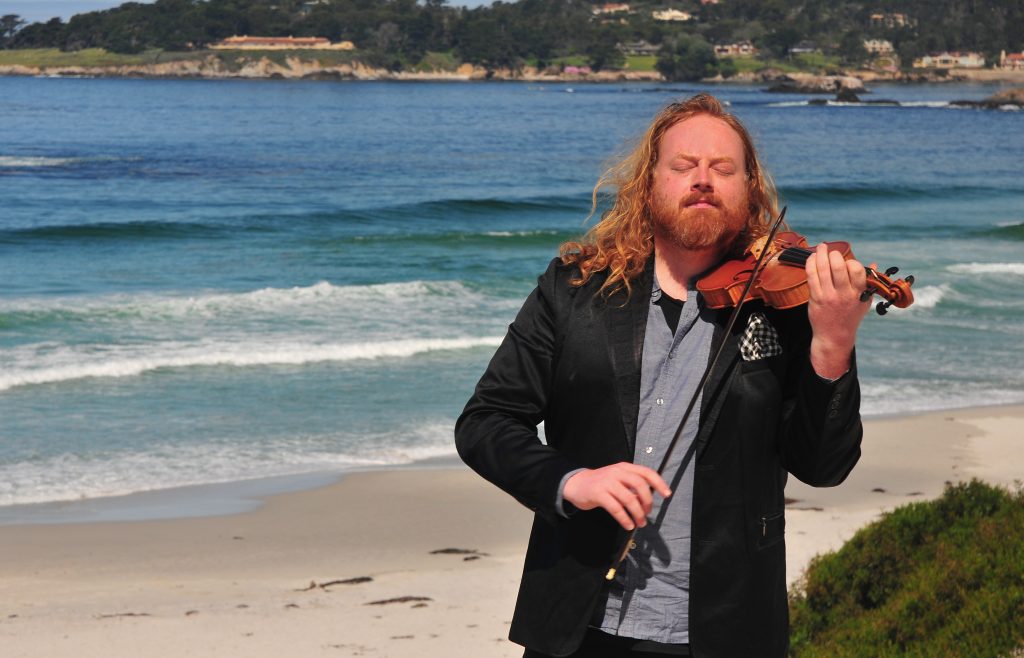 November 15, 2019
Carmel-by-the-Sea, Calif. – The Carmel Bach Festival is delighted to announce the launch of its Baroque & Classical Academy, to be held July 6–August 1, 2020, as part of the 83rd Bach Festival.
The Academy will be directed by violinist Edwin Huizinga, who is a member of the violin section and the Festival Artistic Leadership Team. Huizinga began studying Baroque violin with Marylin McDonald at Oberlin Conservatory, and then went on to become San Francisco's Baroque Performance assistant at the Conservatory, while earning a master's degree under Corey Jameson and Axel Strauss. Edwin has toured extensively with the Tafelmusik Baroque Orchestra, the Wallfisch Band, Apollo's Fire, and Brandywine Baroque. Huizinga has also appeared as a guest artist with the Amsterdam Conservatory, under the tutelage of Lucy Van Dael, and worked with Vera Beths, Anner Bylsma, Stanley Ritchie, and Elizabeth Blumenstock. Edwin is a founding member of international touring ensembles ACRONYM and Fire & Grace, the Artistic Director of the Sweetwater Music Festival, on the artistic team of the Big Sur Fiddle Camp.
During the 2020 Festival, four outstanding string musicians (2 violins, viola, cello) will participate in a series of public masterclasses in style and interpretation, receive private lessons, chamber music coaching, and mentoring from Festival musicians, be featured in a showcase concert and in outreach events around the community, and perform as members of the Festival Orchestra. The Festival is seeking applicants with professional experience and training in Baroque and modern string playing and who participate in or have a graduate or undergraduate degree in performance. The Festival is also interested in pre-formed quartets and encourages musicians to apply as a string quartet and focus on the period classical style of this genre.
"My Carmel Bach Festival colleagues and I hope to encourage the next generation with this Academy," said Edwin Huizinga. "We have an unbelievable offering in Carmel with the Festival—world class artists, and incredible music in one of the most gorgeous places in the world. Now we are going to be able to teach, inform, guide, and inspire four young musicians every summer."
"By creating a String Academy to go alongside our acclaimed vocal masterclass program, I hope we can share the unique qualities of our musical vision and flexible style with aspiring musicians," said Festival Artistic Director and Principal Conductor Paul Goodwin. "We want to help shape the future musical horizon of these talented young professionals."
"The Baroque and Classical Academy is an exciting expansion of our educational programming specifically aimed to prepare some of the country's best young musicians for careers in music and music education," said Festival Executive Director Steve Friedlander. "Each summer we bring great professional musicians to Carmel, and creating opportunities for these artists to inspire the next generation of professionals is an important aspect of our Festival mission to integrate music, education and ideas."