After a successful 30-year Carmel Bach Festival career as vocal soloist, director of the Virginia Best Adams Masterclass, and dramaturge, David Gordon will end his affiliation with the Festival at the end of 2018 to concentrate on other personal and professional endeavors, including a book design and publishing business, Lucky Valley Press, that he and his wife Ginna created.
"Reaching the 30-season mark was a milestone about which I am very proud," Gordon said. "My contributions over the years have been richly rewarded by the gratitude of colleagues and audiences, and my work for CBF has always been enormously fulfilling and gratifying. As I reflect upon the past three decades, and upon the past month, it has become clear that this is an appropriate time for me to leave the organization. I would like to exit on a high note, and this was a wonderfully successful summer for me as well as for the Festival."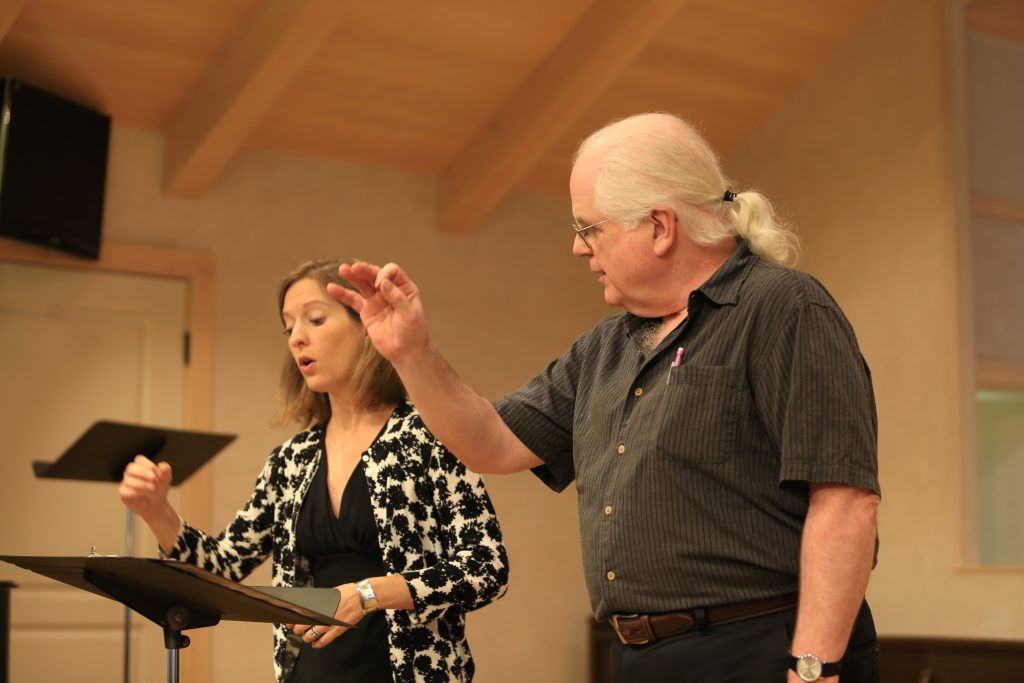 Gordon made his Festival debut in 1983 as the Evangelist in Bach's St. John Passion and has appeared as tenor soloist in more than 80 Festival concerts. For many years, his immensely popular pre-concert lectures and open rehearsal introductions enhanced the accessibility and enjoyment for countless Festival patrons.
"David is part of the soul and of the DNA of the Festival," said Bach Festival President Cyril Yansouni. "His impact will go beyond the immense contribution he made during these past 30 years. We will continue to enjoy his friendship and appreciate his advice."
"Over the eight years that I have known and worked with David I have developed enormous respect for his work in lecturing and presenting programs," said Artistic Director and Principal Conductor Paul Goodwin. "His quick wit and elegant turn of phrase will be remembered by all and I will miss his invaluable knowledge of Carmel Bach Festival history and his advice and support of my artistic programming."
David is the author of "Carmel Impresarios" the definitive history of the Festival and its founders, and "The Little Bach Book, "a richly illustrated study of Bach's daily life and the world of 18th Century Leipzig.
"I have boundless love and great respect for the Carmel Bach Festival artists, staff and volunteers," Gordon said, "and I will miss my colleagues and the music making, especially my collaborations with Paul."